Trailer
1x1 – Operation Black Arrow
Nikita schafft es Birkhoff, den IT-Experten der Division, zu entführen. Sie droht ihm Folter an, wenn er ihr nicht die Passwörter für das Division-Netzwerk verrät.
Gesehen von 6 Usern
1x2 – Rendezvous mit dem Diktator
Percy and Michael take their latest assignment, a Slavic leader wanted for war crimes, into protective custody. Nikita learns of their hideout and attempts to thwart their plan, but a mysterious group of mercenaries in search of nuclear material beats her to the task. Alex is activated earlier than expected for a special assignment that throws her into the crossfire of bullets. A flashback reveals a pivotal moment in Nikita's life.
Gesehen von 6 Usern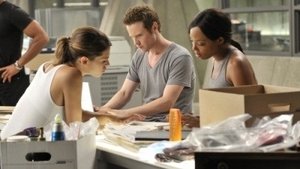 1x3 – Die Reporterin
Nikita rescues Jill, a journalist who is trying to expose a conspiracy involving Division and a major plane crash. Michael and Percy suspect Birkhoff of being Nikita's inside mole and send Amanda in to interrogate him. Michael enlists the help of the recruits, Alex, Jaden and Thom, to help them locate their latest target.
Gesehen von 6 Usern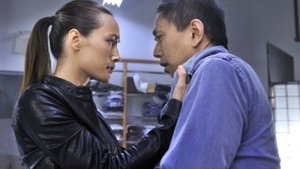 1x4 – Totgesagte leben länger
Nikita delves into her past when she posed as a nanny for an influential government official and decides to right the wrong of his death. During the mission, Michael comes to Nikita's rescue and begins to doubt Percy's motives. Back at Division, while undergoing basic training, Alex suffers from a panic attack which prompts Amanda to break her of claustrophobia.
Gesehen von 6 Usern
1x5 – Der Wächter
Division's secrets are at risk of being revealed when an operative becomes a fugitive.
Gesehen von 6 Usern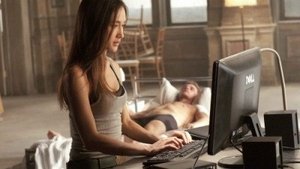 1x6 – Die Prüfung
Nikita convinces Owen to trust her leading him to tell her how her fiancé died. The recruits transport vehicle is attacked and Alex and Thom are kidnapped (a division test). They are tortured and pushed to their limits until Alex breaks free and turns to Nikita for help.
Gesehen von 6 Usern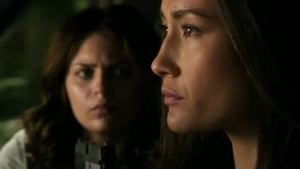 1x7 – Die Rekrutin
Alex alerts Nikita that a fellow recruit has been activated for a suicide mission.
Gesehen von 6 Usern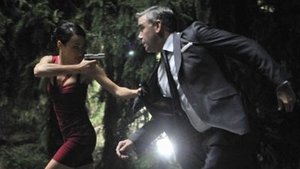 1x8 – Eine zweite Macht
Division sends Thom to eliminate Anna, a woman who was having a secret affair with a U.S. Senator. Division agrees to cover up any trace of the affair as long as the Senator agrees to help pass a bill that will continue to fund the agency. Nikita, with Alex's help, attempts to reach out to Anna's parents, but the conversation doesn't go as she expected.
Gesehen von 6 Usern
1x9 – Offene Rechnung
Nikita and Michael temporarily team-up to kill a terrorist who murdered Michael's family many years ago. When Percy learns this information, he sends Division agents to kill Nikita, who ultimately compromises the mission, leading to Michael's capture by the terrorist group. Alex is caught going through medical files inside Division so she creates a lie that involves Jaden and almost blows her cover.
Gesehen von 6 Usern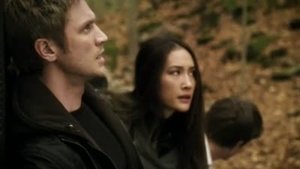 1x10 – Dunkle Materie
Owen leaks secret information from Division's black boxes to the media, revealing that the U.S. Government was responsible for an assassination in Chile. As a result, Percy frames a C.I.A. agent, Ryan for the crime. Nikita and Owen go to Chile to rescue Ryan from mercenaries and in doing so end up getting captured. Nikita reveals the secrets of Division to Ryan in an effort to save all of their lives. Back inside Division, Alex spies on Percy and Birkhoff and witnesses a side to Percy she has never seen before.
Gesehen von 6 Usern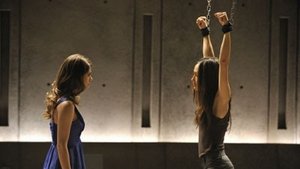 1x11 – Ausgeliefert
Alex informs Nikita that Division is sending her on her first mission to kill the leader of a crime syndicate. Alex is uneasy about taking someone's life but is reassured by Nikita who insists on helping her with the kill order. Birkhoff informs Percy and Michael when he discovers the shell program that a Division mole has been using to connect to Nikita in the outside world. When the mission doesn't go as planned, Nikita makes a quick decision in an effort to clear Alex's name. Inside Division, Jayden attempts to reveal Alex as the mole but Thom steps in and a ...
Gesehen von 6 Usern
1x12 – Freiheit
Now an agent, Alex gets a new apartment and is given a cover job. She meets her new neighbor Nathan who invites her to a party at his house. Nikita warns Alex about getting too involved with people but Alex struggles between her duties at Division and living a normal life. Nikita realizes Division has implanted a kill chip in Alex's head and sets out to gain control of the chip. While interrogating Birkhoff, Nikita stuns Ryan by revealing a secret.
Gesehen von 6 Usern
1x13 – Einsatz im Museum
Alex's first assignment is a group mission to kill the Prince of Georgia at a museum gala. After Alex tells Nikita about the order, the two devise a plan to foil the assassination. However, Nikita trusts the wrong person and their plans are foiled, resulting in a stand-off and alerting Division that Nikita is in the building. Percy sends Michael in to kill Nikita.
Gesehen von 6 Usern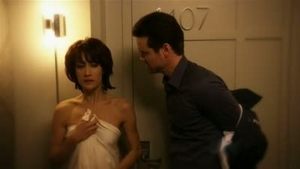 1x14 – Ein Alter Bekannter
Ryan intercepts a message about a dangerous cutting edge weapon coming into the U.S. so he asks Nikita to help him stop the delivery. Nikita discovers the man bringing the weapon into the country is Voss, a man she was forced to have a relationship with while undercover at Division. She reluctantly resumes her alter ego to retrieve the missile. Meanwhile, Michael interferes in Alex's new life with Nathan
Gesehen von 6 Usern
1x15 – Alexandra
While out on a mission for Division, Alex runs into Irina, a woman from her past. Alex tries to help Irina break free from her captor, but her old friend double crosses her and turns Alex over to Vlad, a Russian mobster, with a debt to settle. Nikita realizes Alex is in trouble and sets out to save her but runs into Michael who is searching for his missing agent. Realizing she can't compromise Alex's secret, Nikita must find a way to work with Michael to save Alex without getting her friend killed by Division.
Gesehen von 6 Usern
1x16 – Visionen
In order to speed up her healing, Amanda sedates Alex after her last mission then takes advantage of Alex's drugged condition to question her about the secrets Amanda believes Alex is keeping. Nikita realizes Alex is in danger and tries to secure her another identity to smuggle her out of the country. However, Nikita's contact double-crosses her and she comes face to face with a surprising opponent. Meanwhile, Michael becomes suspicious of Alex and asks Birkhoff to investigate her.
Gesehen von 6 Usern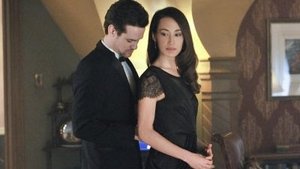 1x17 – Am Wendepunkt
Michael confronts Nikita in her lair and reveals that he knows Alex is the mole. He tells Nikita that she has 24 hours to find Kasim, the man who killed Michael's family, or he will tell Percy about Alex.
Gesehen von 6 Usern
1x18 – Entzugserscheinungen
Owen returns with information on one of Percy's black boxes. Nikita returns to London with him to retrieve it but notices that Owen is acting strangely. Owen tells Nikita that he wants to release the contents of the black box and when Nikita disagrees, he turns on her. Meanwhile, Percy finds out Nikita is in London and dispenses Michael to kill her. Also, Amanda overhears Jaden arguing with Alex about the escape tunnels so she hooks Alex up to a lie detector to get the truth out of her once and for all.
Gesehen von 6 Usern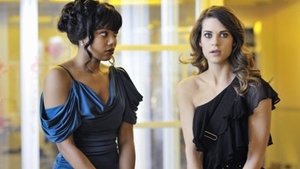 1x19 – Tödliche Diamanten
Nikita believes it's getting too dangerous for Alex at Division and decides its time Alex disappeared. Alex agrees but before the plan can be put in motion, she and Jaden are assigned to an overseas mission to stop the son of a foreign president from selling a newly developed nerve toxin. Things go awry and Alex must decide between saving the mission or saving herself.
Gesehen von 6 Usern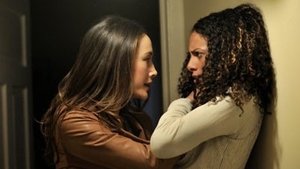 1x20 – Ausstieg in ein neues Leben
Frustrated that Nikita continues to intercept his black boxes, Percy sends Michael to check on one of the boxes and the guardian attached to it. Nikita makes it to the small Pennsylvania town first and is shocked to find that the guardian is a normal woman named Dana who has abandoned her post and is attempting to live a normal life with her husband and child. Tensions mount when Michael is forced to report Dana's actions and Division swarms in to clean up any evidence of her existence. Meanwhile, Alex and Jaden get into an argument and Nathan gets caught in the ...
Gesehen von 6 Usern
1x21 – Verrat
After Michael learns that Percy has ordered Divison to kill anyone who could decrypt the black boxes, he sends Nikita in to save the last person on the list, a CIA cryptographer named Malcolm. Nikita kidnaps Malcolm and takes him to Ryan for protection. Meanwhile, Percy turns on Alex.
Gesehen von 6 Usern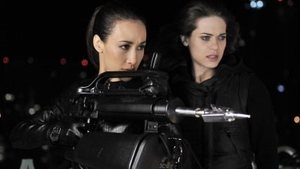 1x22 – Die Büchse der Pandora
Percy makes a move to take over the CIA, Alex goes rogue, and Michael gets trapped inside Division making him unable to help Nikita, who may have to pay with her life for helping Alex.
Gesehen von 6 Usern
Quelle:
themoviedb.org