1x1 – This Is The Beginning of The End
Ulysses Zane kämpft sich durch die Dating-Szene bis zu einem Date, das nicht mehr von dieser Welt zu sein scheint. Seine beste Freundin, Carly, versucht Schauspielerin zu werden und arbeitet nebenher als Cam-Girl.
Gesehen von 2 Usern
1x2 – Where Is My Mind?
Ulysses recherchiert über außerirdische Reptilienverschwörungen und wird von Gabriel geghostet. Ford hat Riesenglück. Carly besucht einen Schauspielkurs. Severine und Ford erkunden die offene Beziehung.
Gesehen von 2 Usern
1x3 – Folge 3
Severine reconnects with her ex-lover; Ford does a risqué photo shoot; Uly is haunted by Gabriel; Carly partakes in a private acting lesson from her teacher.
Gesehen von 2 Usern
1x4 – Folge 4
Ford drags Ulysses to a men's group, and discovers how to be more in tune with his feelings; Carly interviews new roommates.
Gesehen von 2 Usern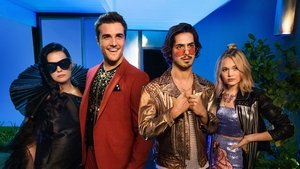 1x5 – Folge 5
Ford is invited to a lavish party in Palm Springs and convinces Severine, Ulysses, and Carly to join him; Ulysses has an encounter with renowned alien expert Mitchell Kent.
Gesehen von 2 Usern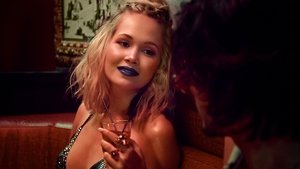 1x6 – Folge 6
Ulysses helps Carly with her new web series; Ford finds out Severine's true feelings about him; Carly and Jethro explore a new area of their relationship.
Gesehen von 2 Usern
1x7 – Folge 7
Ulysses falls for social worker Isaac; Ford discovers his photo shoot is on public display; Carly's cam girl adventures take an unexpected turn.
Gesehen von 2 Usern
1x8 – Folge 8
Carly takes Jethro to a BDSM sex dungeon; Severine wants Ford to make her sexual dreams come true; Ulysses and Isaac have an amazing first date.
Gesehen von 2 Usern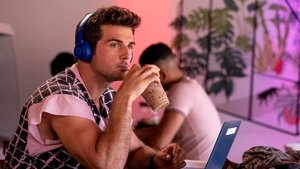 1x9 – Folge 9
Ford is devastated when Severine leaves for a business trip to Roswell; Ulysses's relationship with Isaac intensifies; Jethro discovers the truth about Carly's cam-girl "hobby."
Gesehen von 2 Usern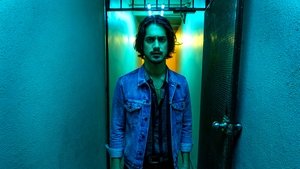 1x10 – Folge 10
Isaac learns about Gabriel; Carly gets a big career break; Ulysses has a disturbing encounter with the homeless dude from his nightmares.
Gesehen von 2 Usern
Quelle:
themoviedb.org