1x1 – Pilot
Homicide detectives Rita Lee Lance and Chris Lorenzo investigate the murder of a beautiful model and discover the ne'er-do-well son of a wealthy local resident is their prime suspect.
Gesehen von 1 User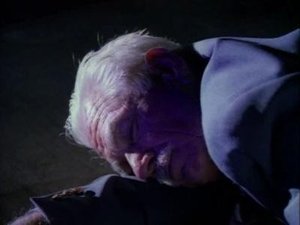 1x2 – Going to Babylon
A dead call girl and the wealthy victim of an apparent heart attack send Rita and Chris undercover in the dark world of sexual appetites, as Rita must come to terms with her past.
Gesehen von 1 User
1x3 – S.O.B.
The mysterious death of a wealthy Palm Beach socialite leads Rita and Chris to a devious blackmail/extortion plot concocted by a charter boat captain and a prostitute.
Gesehen von 1 User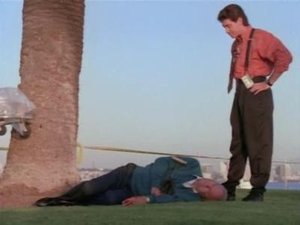 1x4 – In the Name of Love
When wealthy stockbroker Quentin Kirkland is found murdered with a bale hook through his chest, Rita's investigation uncovers a disagreement with his teenaged daughter Megan over her Cuban boyfriend, Ricky Vargas.
Gesehen von 1 User
1x5 – Men Seeking Women
A serial sex killer with a penchant for the personals forces Rita Lee Lance to put herself on the line so that she and Chris can stop him before he strikes again.
Gesehen von 1 User
1x6 – Dirty Laundry
When the naked body of a well-known congressman washes up near his beach front compound, Rita and Chris must expose the seamy past and sexual depravity of a prominent political family.
Gesehen von 1 User
1x7 – Hardcopy
The murder of a much despised tabloid newspaper publisher provides Chns and Rita with a wide array of suspects, but the case takes a surprising turn when the publisher's former mistress unexpectedly confesses to the crime.
Gesehen von 1 User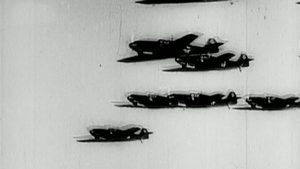 1x8 – Curtain Call
A high school girlfriend of Chris' becomes a suspect in the murder of an aging actress. Although he is convinced that his former girlfriend is innocent, he has difficulty dealing with the startling facts about the relationship between the two women.
Gesehen von 1 User
1x9 – The Brotherhood
A fraternity initiation results in the murder of a young coed.
Gesehen von 1 User
1x10 – Blo-Dri
Rita Lee Lance and Chris Lorenzo are not quite convinced that a double murder in a hairstyling salon is a mob hit, and their instincts ultimately prove to be correct.
Gesehen von 1 User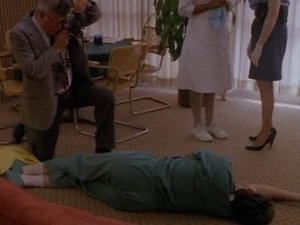 1x11 – Intensive Care
Lance and Lorenzo look beyond the bedside manner of a young society doctor when he is brutally murdered after a sexual encounter.
Gesehen von 1 User
1x12 – Squeeze Play
Rita is shocked to discover that her former lover, a major league baseball player, is suspected of murdering a club owner.
Gesehen von 1 User
1x13 – Shock Jock
When the live-in girlfriend of a popular and obnoxious radio personality is killed, Rita and Chris investigate the disturbed fan who admits to the murder.
Gesehen von 1 User
1x14 – The Sock Drawer
A police commander's sordid life forces him to murder one of his wife's "dates" in full view of Chns and Rita. He then manipulates an obnoxious D.A. and destroys certain evidence that could lead to the dismissal of Chris and Rita from the force.
Gesehen von 1 User
1x15 – Internal Affair
Chris is suspended for allegedly shooting an unarmed thief. His problems are further complicated when the victim's mother seeks revenge in a very unlikely manner.
Gesehen von 1 User
1x16 – Witness
Rita takes in a homeless young girl who has witnessed a brutal murder.
Gesehen von 1 User
1x17 – Domestic Agenda
Rita and Chris attempt to prove the innocence of a close ffiend of Rita's who has been made to seem insanely jealous by her psychatrist husband and is then accused of murdering her family's beautiful nanny with whom the husband had been having a clandestine affair.
Gesehen von 1 User
1x18 – Lady Luck
Rita and Chris go undercover to trap a killer who runs a string of illegal gambling casinos.
Gesehen von 1 User
1x19 – Working Girl
Chris becomes involved with a college prostitute as he and Rita attempt to solve the death of another.
Gesehen von 1 User
1x20 – Powder Burn
Hutch goes undercover as a Jamaican drug dealer in order to help Chris and Rita solve the vicious murder of a socially prominent young woman who was an innocent bystander at a drug rubout.
Gesehen von 1 User