1x1 – Reese & Finch
When the social security number of a young prosecutor comes up, Reese and Finch work together to figure out if their person of interest is the victim or perpetrator.
Gesehen von 37 Usern
1x2 – Eine Tote wird gejagt
Reese and Finch question the machine's reliability when they are asked to investigate a teenager who was killed years earlier; Finch remembers the origin of the machine.
Gesehen von 37 Usern
1x3 – Im Auftrag der Unehre
Reese goes undercover to find the threat surrounding the next person on Finch's list: a young army veteran named Joey Durban.
Gesehen von 37 Usern
1x4 – Blutrache
Reese and Finch get some help from Detective Fusco as they surveil their latest POI, Dr. Megan Tillman, while she's on call and after hours to unravel the threat surrounding the promising young physician.
Gesehen von 36 Usern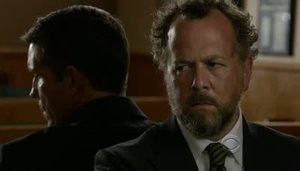 1x5 – Familiäres Druckmittel
Reese and Finch have the added challenge of investigating a Person of Interest who wants nothing to do with their brand of vigilante justice.
Gesehen von 36 Usern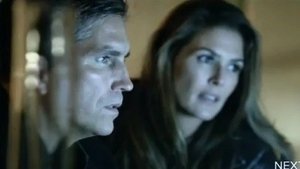 1x6 – Problemlösungskompetenzen
Reese becomes romantically involved with the newest Person of Interest: an attractive woman who isn't all that she seems.
Gesehen von 36 Usern
1x7 – Es gibt einen Zeugen
The Machine identifies a school teacher who witnessed a mob hit as their next POI and Reese and Finch rush to save his life.
Gesehen von 36 Usern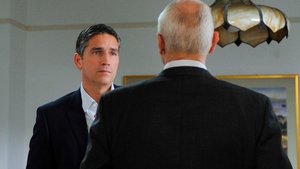 1x8 – Der Fall Ulrich Kohl
When Reese and Finch discover that their latest POI has connections to Cold War Soviet espionage circles, they quickly learn how covert ops were handled in a world before The Machine.
Gesehen von 36 Usern
1x9 – Gefahr für Carter!
Reese and Finch's game of cat and mouse with Detective Carter becomes infinitely more complicated when The Machine declares that she is their newest POI.
Gesehen von 36 Usern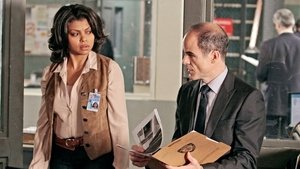 1x10 – Vier auf einen Streich
As Detective Carter deals with the fallout from her recent encounter with Reese and Finch, The Machine ups the ante for the duo by giving them four Social Security numbers instead of one.
Gesehen von 36 Usern
1x11 – Fenster zum Hof
Reese is confined to a wheelchair recovering from his gunshot wound, but Finch sets him up in an apartment where he's to keep an eye on the Super, who is their latest POI. Also, Finch approaches Carter and gives her a POI to show her what they do.
Gesehen von 36 Usern
1x12 – Ein Quantum Gerechtigkeit
When Carter finally comes face-to-face with Reese, he urges her to join forces to help with their latest POI, a scrappy young woman from the wrong side of the tracks who turned her life around and became a lawyer.
Gesehen von 36 Usern
1x13 – Grundübel
The Machine gives Reese and Finch the number of a down-and-out man who has been pushed too far, and they're forced to turn to former Person of Interest Zoe Morgan for help.
Gesehen von 36 Usern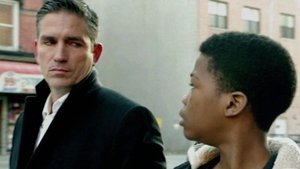 1x14 – Löwen und Lämmer
The Machine identifies Darren, a teenager whose brother was just murdered, as the next POI. Meanwhile, Finch is growing concerned that the son of his former business partner is dangerously close to finding out about the Machine.
Gesehen von 36 Usern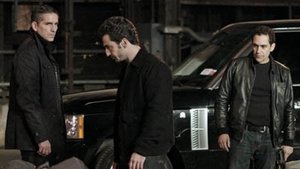 1x15 – Zeit der Maulwürfe
Reese discovers there's more to the story after he infiltrates a smuggling ring to get close to his latest POI.
Gesehen von 36 Usern
1x16 – Risiko!
The Machine leads Reese and Finch to Wall Street when a sharp young trader at a major investment bank becomes embroiled in a multi-million dollar financial scam.
Gesehen von 36 Usern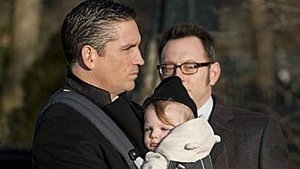 1x17 – Babyblues
When The Machine spits out the number of a 6-month-old baby, Reese and Finch turn into overly protective parents – with an arsenal at their disposal. Meanwhile, when Elias resurfaces, Detective Carter begins to question her new allegiance with Reese and Finch
Gesehen von 36 Usern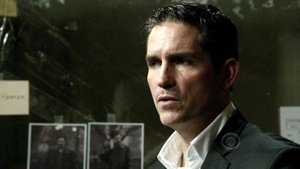 1x18 – Identitätskrise
The Machine's latest number presents a unique challenge for Reese and Finch since the person has virtually no digital footprint - and appears to be leading a double life.
Gesehen von 36 Usern
1x19 – Fleisch und – Blut!
When The Machine spits out five numbers, naming the Don of each of New York's crime families, Reese and Finch suspect Elias is planning to eliminate his competition.
Gesehen von 36 Usern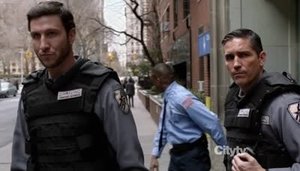 1x20 – Die Großen fressen die Kleinen
Reese goes undercover as an armored car company employee, and faces memories from his past with the CIA.
Gesehen von 36 Usern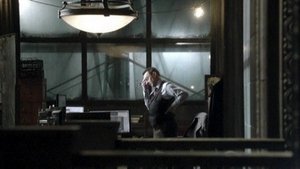 1x21 – Das Gestern stirbt nie
Finch gives Reese his birthday off so that his partner doesn't have to face a Number that is tied to Reese's past.
Gesehen von 36 Usern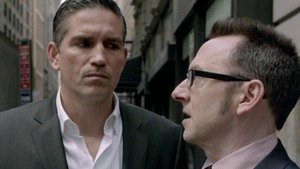 1x22 – Keine gute Tat
The newest POI's curiosity could spell his doom when he finds himself embroiled in a dark government conspiracy – one that Finch is all too familiar with. Meanwhile, Reese uncovers something revealing about Finch's past.
Gesehen von 36 Usern
1x23 – Unerwünschte Zugriffe
As the clock ticks down, Reese winds up trapped with his POI in the most heavily surveilled part of the city, forced to rely on the help of Finch, Carter and Fusco to fend off the FBI, corrupt cops and a slew of old foes.
Gesehen von 36 Usern
Quelle:
themoviedb.org