1x0 – Come Rain or Come Shine: From Grey's Anatomy to Private Practice
A special episode which precedes the first episode of Private Practice. The episode consists entirely of clips from the first three seasons of Grey's Anatomy. Taken together, the clips detail Dr. Addison Montgomery's experiences at Seattle Grace Hospital, filling in new viewers on her history and the reasons that she has come to Oceanside Wellness.
Gesehen von 11 Usern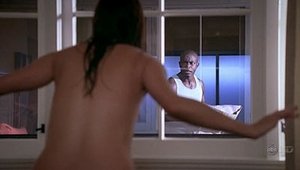 1x1 – Addison fängt neu an
Having moved from Seattle to LA (and her own series away Grey's Anatomy), Dr. Addison Montgomery relocates her practice in a business owned (mostly) by one of her best friends in medical school. Her first patient is a 17 year-old-mother who didn't inform her father she was even pregnant until she went into labor, while a colleague of hers deals with a patient who refuses to quit counting the tiles in a department store. Meanwhile, her best friend, Naomi, deals with a deceased patient's remains and who gets control of him.
Gesehen von 12 Usern
1x2 – Sam hat einen unerwarteten Gast
Cooper tries to get Sam back into the main stream again, while Addison deals with a child who's condition doesn't match that of her parents' lineage.
Gesehen von 11 Usern
1x3 – Addison findet Magie
Addison is down because of the weather and she treats a woman who can't have sex. when her treatments don't work, Pete offers to help, but she refuses. Violet has a patient who feels dominated by his wife and gets the courage to leave her but she doesn't take it well. Cooper tries to find out how a girl turned blue. And Naomi is sad that her daughter is staying with Sam.
Gesehen von 11 Usern
1x4 – Addison gibt eine Party
Addison invites her fellow colleagues to a party at her new home but no-one RSVP's except Dell. Cooper befriends a lovesick patient and Violet discovers that Naomi's seeing her ex-boyfriend Alan's new wife Cami as a patient. Meanwhile, Addison treats Rebecca - an underweight pregnant woman who has been misdiagnosed and is categorized as having Munchausens.
Gesehen von 11 Usern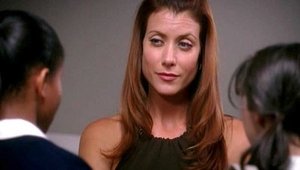 1x5 – Addison entdeckt einen Duschkopf
Even after confiding in her colleagues at work, Addison can't get Pete out of her head. Naomi & Sam's daughter seeks help with Addison, while Cooper fears Violet is setting herself up again after her ex visits the clinic and the clinic's new mid-wife attempts to conduct his first exam.
Gesehen von 11 Usern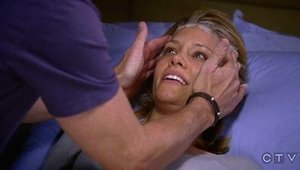 1x6 – Charlotte kann nicht schlafen
As Naomi begins throwing herself back into the dating pool, Addison finds herself being thrown into a mental wall when it comes to her personal desire to settle back down, while patients include a young adult who shows signs of abuse, a doctor from the local hospital who can't fall asleep, and a woman who can't seem to get the truth right.
Gesehen von 11 Usern
1x7 – Sam gerät in Gefahr
Sam gets called to a convenience store were he ends up delivering the child of the woman who tried to rob the store. Addison and Naomi treat a patient who doesn't want her little boy because her husband goofs off with their other three boys too much. Addison and Pete treat a patient whose husband died.
Gesehen von 11 Usern
1x8 – Cooper steigt wieder aufs Pferd
Different events occur in the lives of all the doctors after they've all experienced a night of heavy sexual tension, including a date off the Internet for Cooper, a deadly sickness in a convent for Naomi and Sam, and a newborn baby for Addison, as well as a budding friendship with someone new, who turns out to be someone with a fetish being treated by Violet.
Gesehen von 11 Usern
1x9 – Dell lernt zu kämpfen
Dell enlists Sam's help in an effort to discover the reasons behind the bruising on his grandfather's body. Cooper enlists Pete's help in conducting a newborn father's class. Past patients drop in on Oceanside, including a couple having trouble with conception and a police officer in need of a physical.
Gesehen von 11 Usern