1x1 – Der Alptraum kehrt zurück
Dr. Samantha "Sam" Waters is a brilliant female forensic psychologist with a unique gift for understanding the criminal mind and a special skill that enables her to "think" in pictures and visualize a crime through the eyes of both the victim and the killer. Three years earlier, an admiring serial killer called "Jack of All Trades" murdered her husband, leaving her devastated. Guilt-ridden, Sam had retired and retreated with her seven-year-old daughter, Chloe, to live an anonymous life with her friend, Angel Brown, in rural Maryland. Sam is coaxed out of her ...
Gesehen von 1 User
1x2 – Der Feuerteufel
Sam Waters joins the newly formed Violent Crimes Task Force (VCTF), based in Atlanta and led by her mentor, Bailey Malone, and assisted by detectives John Grant and Nathan Brubaker, forensic specialist Grace Alvarez, and computer hacker George Fraley, to probe a string of well-publicized arson fires in the Deep South, until her anonymity is shattered by her murderous, unseen stalker, Jack-of-All-Trades. As a result, Sam is forced to move with her daughter Chloe and her best friend, Angel, away from their country house, while she uses her skills to compose a profile of...
Gesehen von 1 User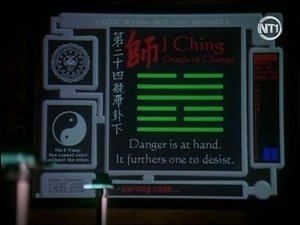 1x3 – Wahnsinn mit Methode
Sam investigates a series of murders which bear striking similarities to the methods of a killer whom Bailey put in prison 10 years earlier. Sam suspects that the real culprit is still free, and through her gifted insight, she finds clues in the ancient I Ching art of divination that lead her to a high-ranking military officer who may be protecting the killer.
Gesehen von 1 User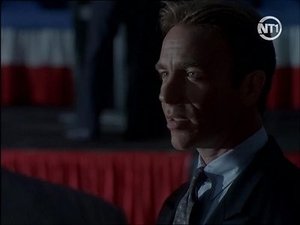 1x4 – Der Puppenmörder
Sam, Bailey and John must find a twisted assassin before he kills a celebrated political candidate. The clues lead them to a famous pop singer, named Morrisa, whom is also targeted by the stalker. But Sam is distracted by new evidence that could locate her own murderous stalker, "Jack-of-All-Trades." Relying on audio clues from a recording that he leaves, the hopeful FBI agents zero in on a Baltimore church which they believe to be Jack's lair, only to find the place cleaned out and a message from Jack saying he will be coming after Sam.
Gesehen von 1 User
1x5 – Explosive Mischung
A series of bomb blasts at power plants draw Sam, Bailey and the rest of the task force to Pittsburgh, where Sam meets a charming ATF bomb squad dismantler, named Nick Cooper, and the flirtatious pair quickly form a romantic bond. Even so, their primary focus remains on targeting a deranged man, with an obsessive fetish for cleanliness, who targets Grace as his liaison between the authorities, while he is working on a masterwork blast to poison the city's water supply in just hours.
Gesehen von 1 User
1x6 – Ich töte, was du liebst
When the twisted, serial killer, Jack-of-All-Trades, murders a kindly neighborhood fix-it man, Sam discovers a pattern: her unseen tormentor is leaving messages to her through his victims, all of whom had some connection to her. As Sam agonizes over her slain acquaintances, her new beau Cooper and Bailey try to comfort and protect her. But they can't watch her all the time: unlike Jack who sets out to antagonize her more when he targets Cooper.
Gesehen von 1 User
1x7 – Sonnenwende
Sam, Bailey, Grant and Brubaker race the clock to track a serial kidnapper who curiously abducts a wide range of women from a college co-ed to a senior citizen. Based on his ritualistic clues, Sam deduces that they have only hours before the victims are executed. While in pursuit, agent John Grant is wounded during a shootout with the abductor, and the trail cools off until Sam gets an unlikely break when she finds a stripper who survived an attempted kidnapping. Meanwhile, Sam's daughter, Chloe, continues to have recurring nightmares about being accosted by a ...
Gesehen von 1 User
1x8 – Der Todeskandidat
Sam and the team investigate a series of bizarre killings whose victims were connected to the trial of a charming murderer on death row sentenced to die within days. One of her prime suspects is a love struck protester who leads a candlelight watch outside the prison while appeals are filed to halt the execution. Elsewhere, the unseen serial killer and master of disguises, Jack-of-All-Trades, assembles a roulette wheel with pictures of the entire VCTF unit: and one spin will determine his next victim.
Gesehen von 1 User
1x9 – Zauberlehrling
When Native American chiefs are ritually murdered on an Arkansas reservation, Sam, Bailey and Grant tiptoe around local suspicions and superstitions as the locals blame a 1,000-year-old spirit, the Nacazanti, and a perplexed Sam consults a tribal wise man to narrow the list of suspects. Back in Atlanta, the unseen Jack-of-All-Trades steals Bailey's FBI identification card and uses it to entrap and kill a woman, and frame Bailey for the murder.
Gesehen von 1 User
1x10 – Todesstille
The separate kidnappings of two high-profile doctors and the evidence left behind leads Sam to believe that the prime suspect is a patient with an incurable medical condition who is driven to take desperate measures. Meanwhile, Bailey is riddled with guilt when he develops a mutual attraction with the wife of one the missing men. Also, the unseen Jack-of-All-Trades continues his quest to isolate Sam by targeting Agent Brubaker and terrorizes him by dropping his jalopy on him while he's fixing it.
Gesehen von 1 User
1x11 – Doppelgänger
Sam interrogates inmate Arthur de Rhodes, a serial killer whom she put in a prison for the criminally insane six years earlier, over a recent murder of an elderly man from poison gas inhalation that bears striking similarities to his modus operandi. However, when another murder occurs, Sam wonders whether the culprit could possibly be the clever de Rhodes, or a copycat killer. All bets are off when de Rhodes eventually escapes, and no one is safe, especially Sam. Meanwhile, the unseen Jack of All Trades now begins to target and terrorize Angel to drive her away from ...
Gesehen von 1 User
1x12 – Alte Meister
When a series of murder victims are found arranged in elaborately staged tableaux, Sam, Bailey and the team deduces that the killer is replicating famous artworks with their lifeless forms. Her investigation plunges her into the avant-guard art world until she accidentally strays into the killer's lair, where he takes her hostage and prepares to use her for his latest three-dimensional "masterpiece." Meanwhile, the unseen, clever serial killer Jack of All Trades has compromised the team's vital computer system by hacking in and planting various viruses to offset Sam ...
Gesehen von 1 User
1x13 – Unter Kontrolle
When Jack of All Trades, the inventive but frighteningly elusive serial killer stalking Sam, continues to toy with members of the VCTF team and their families, Bailey orders everyone into the task force's bunker-like command center (Angel and Chloe, Grace's husband, George's gay lover, and Brubaker's brother) as they scramble to devise a trap to ensnare Jack. Since their technologically brilliant quarry delights on eavesdropping and seeing them almost everywhere, the frustrated team uses Sam and Grant as bait to try to flush Jack out into the open. Unsuccessful on two...
Gesehen von 1 User
1x14 – Gefallene Engel, Teil 1
Sam and the VCTF team investigate a series of bizarre murders where the victims are either crushed or strangled with silver coins. As the killings become more violent, Sam puts the evidence together to conclude that the killers are linked to a recluse millionaire named Charles Vanderhorn who may know the identity to the killers. Meanwhile, Sam and the rest of the team get a lead on the elusive Jack of All Trades when a man named Austin Keller whom has the suspicious nature of Jack is identified, but he flees by plane to Costa Rica.
Gesehen von 1 User
1x15 – Gefallene Engel, Teil 2
In Costa Rica, Samantha and the VCTF team finally capture Austin Keller whom they suspect is Jack. Upon arrival back in Atlanta, Samantha continues to investigate the Vanderhorn murders as well as seeking solace with Coop over the recent events. But Samantha is not sure if Austin Keller is Jack of All Trades, or an insane wannabe. Samantha then finds herself as a mediator in a hostage situation when the last surviving killer of the quartet of Vanderhorn killers is holed up in a TV station with Charles Vanderhorn as his hostage.
Gesehen von 1 User
1x16 – Auge um Auge
Sam and the task force probe a series of ghastly murders which are carefully videotaped and sent to TV newsrooms by a vigilante who announces that the crimes are righteous retribution against guilty people who slip through the judicial system. When a young Brooklyn woman is kidnapped and thought to be alive, Sam, Bailey and John accelerate the investigation to former law students with strong opinions about crime and punishment. Meanwhile, Grace secretly takes a leave when she realizes that she's pregnant. Also, the unseen Jack of All Trades is revealed to be alive and...
Gesehen von 1 User
1x17 – Entführt
Carl Zaun, a zealous anti-nuclear scientist leading a cadre of steely commandos, capture a banquet room full of Washington D.C. brass, and vow to kill them unless the President agrees to meet their demands to ban nuclear weapons. Sam tries to negotiate when they take her hostage as well. While Bailey, Cooper and John debate what to do, Zaun and a few surviving terrorists escape and are cornered in an airplane hanger, where a desperate Sam tries to "profile" the anguished scientist, hoping to find a common bond that might save both their lives. In the meantime, Bailey ...
Gesehen von 1 User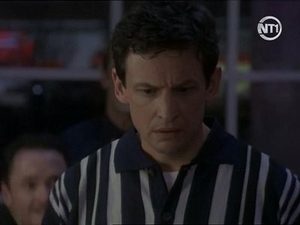 1x18 – Der Highway-Killer
Sam and the VCTF investigate a series of fatal hit-and-run auto accidents on remote highways where the only clues are abandoned car hulks, a pattern which leads Sam to suspect a trucker who is reliving a traumatic accident from his childhood. Meanwhile, George is mugged and nearly killed in a video store holdup. Elsewhere, Bailey feels responsible for not being around when Francis begins cutting school and hanging out with a rough crowd. Also, Angel is very appreciative when John speaks to her art class and a romance develops between them.
Gesehen von 1 User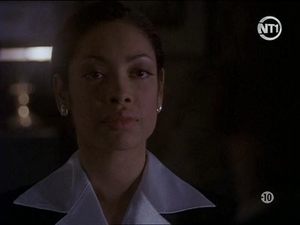 1x19 – Das Mörderspiel
The task force comes under intense scrutiny when the FBI suspects that an insider is selling covert information. Bailey agrees to a mock field training exercise designed to root out the mole, where he learns that one of the agents, Art Behar, has a personal grudge against him for being involved with Behar's ex-wife, Ellen. When one senior investigator, Ed Portero, is found murdered in the command center, Sam tries to profile which one of the team's edgy members might benefit the most from trading FBI secrets. Meanwhile, Grace goes public with the news that she's ...
Gesehen von 1 User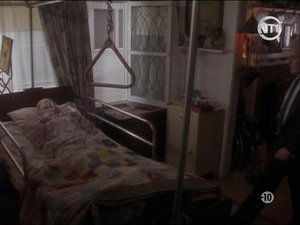 1x20 – Das Lächeln des Todes
A burned-out Sam takes somber note of a psychic-turned-author, Elliott Wykoff, whose cooperation with police in solving serial murders has taken a heavy toll on his emotional stability. But worst of all, he's targeted by a serial killer intent on putting him out of his misery. Meanwhile, John chafes under Bailey's strict policy and hard-nosed code of secrecy. When John gets an offer to re-join the Atlanta police, he accepts. Also, Bailey has more problems at home when he attempts to rein in the trouble-prone Francis.
Gesehen von 1 User
1x21 – Verwandte Seelen (1)
Sam, Bailey, Grace, and Nathan are taunted by a diabolical female serial killer who prefers to use a variety of exotic poisonous animals, (tree frogs, spiders, snakes, etc.) to kill her victims, while providing her pursuers with cryptic clues to her next murder. Meanwhile, John, now back working for the Atlanta police, arrests Francis during a drug raid and tries to talk some sense into her. A frustrated Bailey is further irritated by the arrival of a sexy private investigator, named Christine Logan, who tries to aid the VCTF, but it's the unit's chief nemesis, a ...
Gesehen von 1 User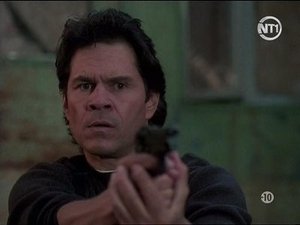 1x22 – Verwandte Seelen (2)
Sam figures out the identity of the so-called 'venom killer' as Robin Poole when a victim, suffering from sea wasp jellyfish stings, disappears from the hospital and it was Robin impersonating a victim. John and Cooper travel to Arkansas to investigate Robin's origins for her murderous lifestyle. Bailey takes drastic measures to curb the carousing Frances by deciding to send to a reform school, in which she shoots him with his own gun. John debates the future of his intimate relationship with Angel and they both agree to split up. After a few taunts, Jack strikes ...
Gesehen von 1 User