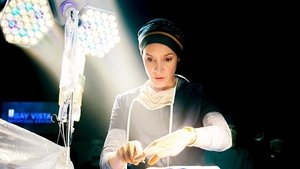 1x1 – Ende oder Anfang
Because he may make a sizable donation to the hospital, Carolyn reluctantly agrees to meet with tech mogul and eccentric billionaire Ivan Turing. Upon learning directly from Ivan that he has terminal cancer, she is surprised that he did not want to meet with her to "jump the medical queue", but rather to ask her to head a project on finding definitive evidence - proof - of what happens to a person after death, something that will happen to him soon. This project is something way off of Carolyn's radar as legitimate science. Her hard science perspective is however one ...
Gesehen von 3 Usern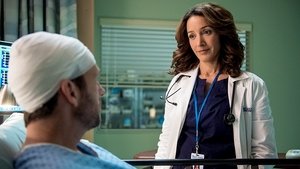 1x2 – Ewige Liebe
Dr. Tyler and her team investigate a case of love, loss and jealousy when a man claims to have seen a ghost of his recently deceased wife.
Gesehen von 3 Usern
1x3 – Alte Freunde
Carolyn and Zed attend a past life regression therapy seminar presented by Dr. Daniel Powell, a medical school colleague of hers whose current work in which she does not believe. He presents as a case study an Iraq war veteran named Liam, whose PTSD Powell believes is not from his time fighting in Iraq but rather from a past life as a soldier named Tommy fighting in the Korean War trying to be saved by one of his fellow soldiers who ultimately got shot in the back. Regardless of what he is facing, Liam just wants his emotional pain to go away. Following the seminar, ...
Gesehen von 3 Usern
1x4 – Grenzgänge
A cop killer has a terrifying near-death experience in Dr. Tyler's OR. As Cat and her team investigate, they learn his horrible experience may also carry an important message from beyond.
Gesehen von 3 Usern
1x5 – Verlorene Erinnerung
A coma patient awakens with no memory of who she is, only memories that belong to other deceased coma patients.
Gesehen von 3 Usern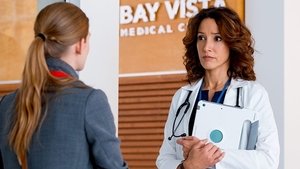 1x6 – Das Leben Anderer
Turing asks Carolyn to investigate the case of a programmer who died while using a cutting-edge technology that may have recorded images of his death. Zed makes a difficult decision about his future.
Gesehen von 3 Usern
1x7 – Geisterglaube
The team investigates a strange haunting at an old church. Carolyn gets an unexpected visit from her parents.
Gesehen von 3 Usern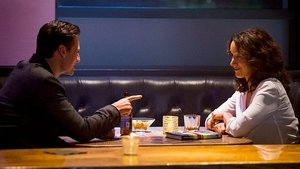 1x8 – Seelenwanderung
When a grieving mother claims she's found the reincarnation of her dead son in one of Carolyn's patients, a young piano prodigy, the lines between Carolyn's proof investigations and professional life begin to blur. Sasha, Ivan's sister, grows more suspicious of his behavior.
Gesehen von 3 Usern
1x9 – Herzensentscheidung (1)
Carolyn begins to lose her grip on reality as she deals with a delicate heart transplant case. Turing plans to take a very dangerous trip. Zed experiences complications in his romantic life.
Gesehen von 3 Usern
1x10 – Herzensentscheidung (2)
Carolyn makes a devastating choice as her proof investigations, personal life and professional life all come to a dangerous head. Turing undergoes a life-threatening surgery.
Gesehen von 3 Usern
Quelle:
themoviedb.org