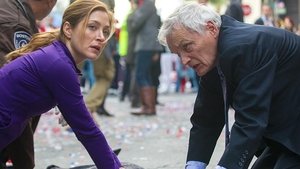 4x1 – Unter Schwestern
In the season premiere, a community parade turns deadly and family tensions and politics arise. A surprise visit from Lt. Col. Casey Jones (CHRIS VANCE) reveals shocking news.
Gesehen von 8 Usern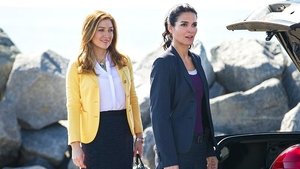 4x2 – Enthüllungen
Jane and Maura investigate the death of a young woman who is found washed up on the beach. Maura confirms that she drowned and manages to trace the exact location by analyzing the water in her lungs: a tank in an old fish factory. Jane is somewhat upset to find that an old flame, police Lt. Rafael Martinez, is back in Boston. They had worked together in the narcotics division but their relationship ended after a confidential informant had been killed and Martinez left to join a special task force some 8 years ago. The dead girl is identified as Brenda Thompson, a ...
Gesehen von 8 Usern
4x3 – Mord in der Kirche
Baby TJ's christening turns grim when a body is discovered in the church. Jane almost abuses her power in order to protect her brother Tommy (COLIN EGGLESFIELD).
Gesehen von 8 Usern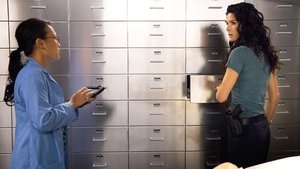 4x4 – Filmriss
Dr. Isles becomes the suspect in the murder of a mysterious guest of a charitable fund-raiser.
Gesehen von 8 Usern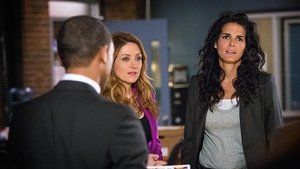 4x5 – Tanz mit dem Teufel
The decades-old death of a mother and child open a closet door revealing skeletons that threaten to complicate the start of Paddy Doyle's RICO trial.
Gesehen von 8 Usern
4x6 – Pechsträhne
A reclusive hoarder becomes the subject of an investigation into the murder of a city sanitation employee.
Gesehen von 8 Usern
4x7 – Alle für Eine
The hit-and-run murder of a high school science and driver's education teacher focuses on a group of friends who were also students of the victim.
Gesehen von 8 Usern
4x8 – Kalter Tod
"Sports rage" and angry hockey parents are the focus of the investigation of the murder at a youth hockey game.
Gesehen von 8 Usern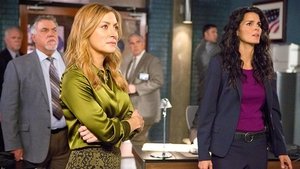 4x9 – Bluthaus
When someone begins to stage copycat murders presented at a symposium on serial killers, detectives believe the suspect is one of the meeting participants.
Gesehen von 8 Usern
4x10 – Speed
The squad gets involved in an incredibly dangerous scenario when a horrifying incident occurs during a drag race; Jane gets a lead that points to drug trafficking being the motivation for a murder; an investigation is hindered.
Gesehen von 8 Usern
4x11 – Todesurteil
A mock trial advisor (A'DA ALISON WOOLFOLK) dies during a competition. Meanwhile, Jane is concerned that Angela may be hiding financial issues. DOUG SAVANT also guest stars.
Gesehen von 8 Usern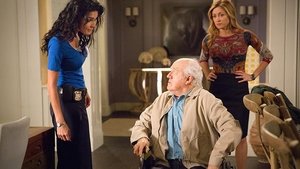 4x12 – Kaltschnäuzig
Two puzzling murders share a surprising link that could be the key to finding the perpetrators. Meanwhile, Jane and Casey come to a crossroad and Maura assumes caretaker for Patrick Doyle, Sr. who is being released from prison.
Gesehen von 8 Usern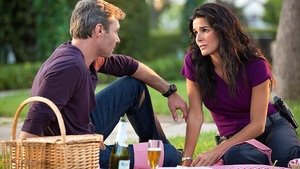 4x13 – Sommer des Clowns
The Boston Police department is haunted from the past when a man in clown-costume almost kidnaps a little boy. Is it the same person that has molested and kidnapped boys in the 1980s?
Gesehen von 8 Usern
4x14 – Schlussakkord
A musician is stabbed in a bar and the squad realizes that the stabbing victim had something to hide. Jane's father returns with shocking news.
Gesehen von 8 Usern
4x15 – Ausgekocht
When a food truck chef dies suddenly, all signs point to a suspicious poisoning, but many questions remain unanswered. Meanwhile, Tommy announces some big plans that have Angela very excited. And Maura's birth mother, Hope, takes a bold step toward making amends with her daughter.
Gesehen von 8 Usern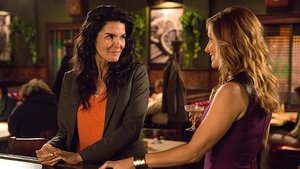 4x16 – Der Feind in deinem Bett
Homeland Security steps in when a senator's daughter is found murdered. The squad rushes to solve the case, which could put national security at risk. Meanwhile, Tommy and Frankie get into a fight after Tommy starts slipping back into bad old habits. And Jane reveals some shocking news that could change her life forever.
Gesehen von 8 Usern
Quelle:
themoviedb.org