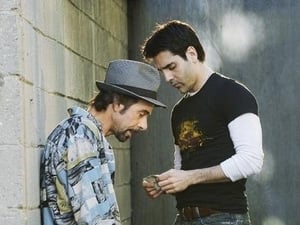 1x1 – Der Geruch frischer Farbe
Triumph turns to humiliation when a high-stakes take-down of a suspect goes awry. Andy McNally has made a critical rookie mistake, ruining a long-running undercover drug sting, and tries to make up for it by going face to face with a volatile gunman who already has one man's blood on his hands.
Gesehen von 1 User
1x2 – Die Sterne lügen nicht
As the other rookies attempt to hunt down a violent escaped convict, Andy gets a lesson in the dangers of undercover work when she and her training officer, Detective Sam Swarek, search for a missing informant whose cover has been blown. Swarek's rogue tactics on the job aren't all that Andy finds troubling -- there's also a surprising, undeniable attraction between the two of them.
Gesehen von 1 User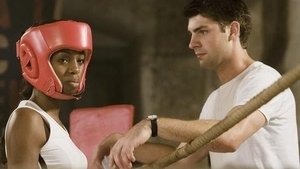 1x3 – Schlag auf Schlag
While other rookies get ready to duke it out at the police department's annual "Fite Nite" charity event, Andy wrestles with a dilemma of her own: Should she keep a promise to protect a domestic abuse victim who has been repeatedly let down by the system - even if it means breaking police protocol to do the right thing?
Gesehen von 1 User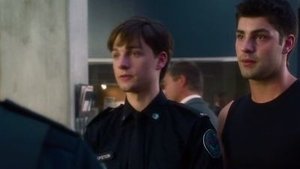 1x4 – Gewonnen und verloren
Andy's undercover skills are put to the test when she's brought in to pose as a prostitute during a citywide sting operation. But a bid by Andy and Dov to impress Sergeant Boyko with their initiative backfires when the two rookies put a vulnerable informant's life in jeopardy, and it's left to Andy to infiltrate a risky gun deal in progress to save her.
Gesehen von 1 User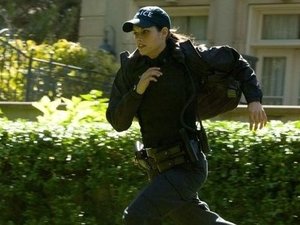 1x5 – Am hellichten Tag
Andy and Traci are part of a massive first response to a home invasion at an upscale address - an incident that ends up spilling many of the officers' personal secrets. Once the crisis appears to be over, Traci hurries off to handle a personal emergency, leaving Andy alone to confront the armed predator, a surprisingly volatile thief left prowling around the house.
Gesehen von 1 User
1x6 – Riskante Beweissicherung
A fatal traffic accident involving an elderly man and a cyclist may not be as open and shut as it seems, and Andy's romance with Detective Luke Callaghan also seems headed for a collision after she objects to how he handles a young murder witness with a bullet lodged in his head.
Gesehen von 1 User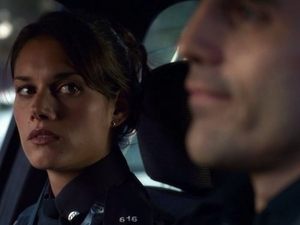 1x7 – In der Hitze des Gefechts
The combination of a heat wave and a city-wide blackout stretches the resources of 15 Division. Gail and Dov deal with an expectant ready-to-deliver mother who won't leave her home while Andy and Sam's discovery of a runaway ice cream truck leads to the possibility that a serial rapist may be on the loose. A member of the squad puts their life on the line to catch the predator.
Gesehen von 1 User
1x8 – Pflicht gegen Freundschaft
Andy and Chris investigate a vicious nightclub beating, but are left with a decision that could end their careers.
Gesehen von 1 User
1x9 – Kleines Mädchen, großer Einsatz
Chris and Gail trace a license plate to a child abduction alert. Soon the department is in a race to find a nine-year-old girl.
Gesehen von 1 User
1x10 – Die Aussprache
Andy and Swarek try to put their tense personal relationship aside during a routine prison transport, but their frustrations explode when the inmate escapes and they're forced to chase him down. Back at the station, Dov and Gail seek answers in the mystery of an amnesiac John Doe, and Chris and Traci help Detective Barber reconstruct the missing notes from a crucial court case.
Gesehen von 1 User
1x11 – Helfen oder beschützen
After stumbling on gruesome evidence that Andy's ex-cop father may have committed a murder during a drunken blackout, Andy and Swarek furiously search for proof of his innocence. Meanwhile, Chris and Dov show they're not superhero crime fighters when a masked vigilante dressed like a caped crusader robs their squad car and the unintentional consequences help a drug dealer.
Gesehen von 1 User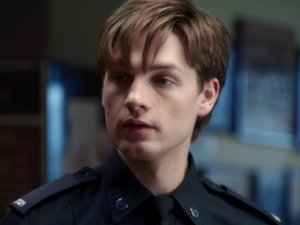 1x12 – Geschafft!
It's judgment day for the rookies, who soon will learn whether or not they've passed their evaluations and can keep their badges. Before she hears her fate from Staff Sgt. Frank Best, Andy has a harrowing experience involving the suspicious death of an unidentified girl that causes her to consider leaving the force.
Gesehen von 1 User
1x13 – Die ultimative Mutprobe
When Andy and Chris make an untimely arrest, they unknowingly compromise a major drug bust. Andy steps up, attempting to salvage the operation by going undercover with Swarek, but a critical change in plans puts both of their lives in danger. Back at the station, Dov learns more about his girlfriend than he wanted to know - forcing him to chose between police work and his love life.
Gesehen von 1 User
Quelle:
themoviedb.org