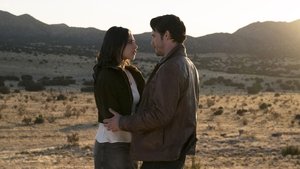 1x1 – Folge 1
Liz reluctantly returns to Roswell, reconnecting with her teen crush, Max, who's harbouring a secret.
Gesehen von 1 User
1x2 – Folge 2
Tensions flare up and a shocking revelation is uncovered on the anniversary of Rosa's death.
Gesehen von 1 User
1x3 – Folge 3
Liz enlists Maria's help to uncover more about Rosa's final days; Michael and Isobel worry Liz may be getting too close to Max.
Gesehen von 1 User
1x4 – Folge 4
Max is conflicted when a town-wide power outage leaves patients at the hospital in need of help; Liz learns details about the night Rosa died.
Gesehen von 1 User
1x5 – Folge 5
A series of mysterious blackouts cause Isobel to spiral; Kyle and Alex uncover a secret that Kyle's father had been keeping from everyone.
Gesehen von 1 User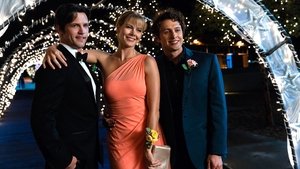 1x6 – Folge 6
Secrets about Rosa's final day, Isobel's mysterious blackouts and Alex and Michael's relationship in high school are uncovered in flashbacks.
Gesehen von 1 User
1x7 – Folge 7
Liz's day with Mimi, Maria and Alex leads to a new revelation about Rosa; Max takes aim at Wyatt.
Gesehen von 1 User
1x8 – Folge 8
Liz and Michael frantically search for a way to help Isobel; Max turns to his mom about the alien symbol's origins; Alex turns the tables on his father.
Gesehen von 1 User
1x9 – Folge 9
Max, Michael, Liz and Maria visit a faith healer in Texas; Alex and Kyle look into what Sargeant Manes may be hiding.
Gesehen von 1 User
1x10 – Folge 10
Isobel turns to Liz for help regaining her memories; Max and Jenna investigate a series of strange deaths in the town.
Gesehen von 1 User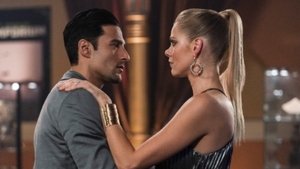 1x11 – Folge 11
As the town prepares for the UFO Emporium re-opening Gala, Liz and the others find themselves on a collision course with an unlikely enemy.
Gesehen von 1 User
1x12 – Creep
When a major revelation comes to light, Max, Michael and Isobel clash over how to deal with the fallout. Elsewhere, Alex uncovers a secret about Project Shepard and enlists Kyle and Michael's help looking into it.
Gesehen von 1 User
1x13 – Recovering the Satellites
Max and Michael find themselves at an impasse over how to deal with the 4th alien. Liz has a dangerous encounter with an unexpected visitor. Kyle spirals after uncovering a dark secret about his father's death. And Michael is forced to make a difficult decision about his future.
Gesehen von 1 User
Quelle:
themoviedb.org