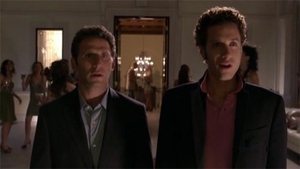 1x1 – Auch Reiche sind nur Menschen
When he loses his job fighting for a patient's life, Dr. Hank Lawson escapes to the Hamptons with his brother and inadvertently becomes the area's newest on-call doctor.
Gesehen von 6 Usern
1x2 – Das Essen der Anderen
Evan dates a retiring ballerina with a hidden disorder, while Hank crosses the line in advising Tucker's father.
Gesehen von 6 Usern
1x3 – Diskretion über alles?
The son of a senator turns ill and his mother doesn't want him sent to a proper hospital for privacy reasons. Meanwhile, Evan attempts to recruit more clients.
Gesehen von 6 Usern
1x4 – Es steigt der Mut mit der Gelegenheit
Hank and Divya perform TB tests on the staff of a restaurant. Later, its boss suffers a stroke while another employee's test comes out positive.
Gesehen von 6 Usern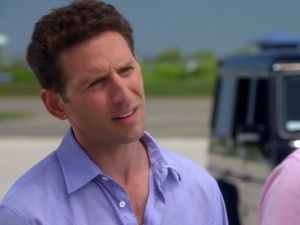 1x5 – Inselbegabung
A pregnant woman wants Hank to stay on her family's private island to deliver her baby. Meanwhile, Jill tries to call Hank, but is unable to as the island has no coverage.
Gesehen von 6 Usern
1x6 – Die Bar Mitzwau
Hank quarantines the attendants of a bark mitzvah party held by Ms. Newberg when symptoms of some disease appear.
Gesehen von 6 Usern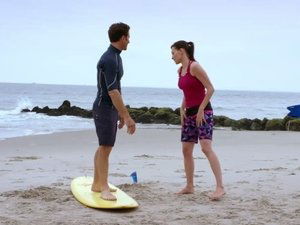 1x7 – Wahnsinnige Liebe
A Venezuelan couple exemplifies what Divya and Rajan's relationship lacks. Katie's (Jill's friend's) visit sheds light upon a troubling detail with Boris.
Gesehen von 6 Usern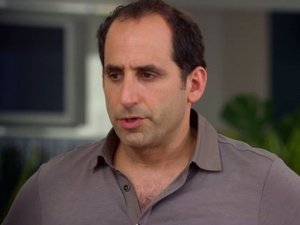 1x8 – Flimmernde Herzen
Jill believes Hank stole her heart patient, while Divya deals with Evan's interfering presence on a call to a newlywed suffering a possible STD.
Gesehen von 6 Usern
1x9 – Wunsch und Wahrheit
At a horse show, Hank meets an Olympic hopeful suffering jamais vu, Evan protects Divya's honor while lying to her parents, and a man from Jill's past returns.
Gesehen von 6 Usern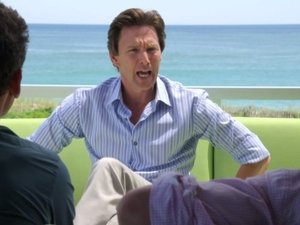 1x10 – Reich und stur
Tucker asks Hank to intervene on his dad's recreational drug dependency, and Divya challenges Evan to be just a friend to a woman - any woman.
Gesehen von 6 Usern
1x11 – Und der Haifisch, der hat Proteine
While Boris' lawyers defend Hank's medical license in Manhatten, Evan and Divya get taken out to sea by a new client avoiding authorities.
Gesehen von 6 Usern
1x12 – Böse Geister
The owner of the manor at which Divya is to get married is treated by Hank for her strange, nightly hallucinations.
Gesehen von 6 Usern
Quelle:
themoviedb.org