1x1 – Pilotfilm – Teil 1
In a San Francisco basement, physics post-graduate student Quinn Mallory has found a way to create portals to parallel universes. Inviting his physics professor Maximillian Arturo and his computer store colleague Wade Wells for a trip, a series of mishaps ropes in passing singer Rembrandt Brown and takes the Sliders off their planned route. Upon discovering a frozen world and one where Russia rules America, the quartet begins to doubt that they will be able to return to their own world anytime soon...
Gesehen von 10 Usern
1x2 – Pilotfilm – Teil 2
The sliders race to find the cure for a deadly plague that is consuming the inhabitants of that dimension.
Gesehen von 10 Usern
1x3 – Reise durch das Zeitloch
The Sliders arrive in a world where an asteroid is about to collide with Earth and end all life. Unfortunately, they are stuck in this world for 72 hours. Professor Arturo may be the only one who can save them and this Earth.
Gesehen von 9 Usern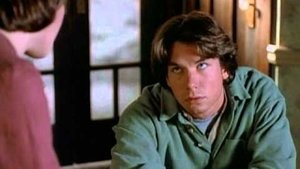 1x4 – Der korrupte Sheriff
The Sliders land in a world where the American colonists lost the Revolutionary War and where the British States of America now stands. The Sheriff of San Francisco plots to assume power through the murder of the heir, Prince Harold III. Professor Arturo assumes the sheriff's identity to save Quinn from execution, thwart the dastardly deed and bring new ideas on democracy to the people.
Gesehen von 9 Usern
1x5 – Der keimfreie Planet
Wade and Rembrandt are treated as gods when the sliders land on an Earth where free love still exists.
Gesehen von 9 Usern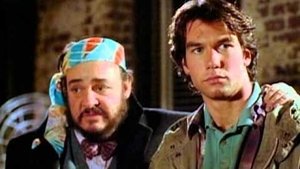 1x6 – Das Ende der Welt
In a world where intelligence takes precedence over athletics, Quinn replaces his double who is in hiding and competes as the captain of team in a sport named "Mindgame" which implements rugby-style activity with answering high caliber questions. Quinn discovers that his double was targeted by thugs who want him to throw the game to satisfy his gambling debts.
Gesehen von 9 Usern
1x7 – Die Doppelgänger
In a world where women dominate authority and traditional gender roles are reversed, Professor Arturo becomes the first male candidate for mayor. Although initially welcoming of the advances of a powerful woman, Rembrandt laments the manner in which he is tricked and used.
Gesehen von 9 Usern
1x8 – Der Spitzenkandidat
In a world where Rembrandt was the King of Rock N Roll and where impersonators show homage through his fashion sense, the Sliders must team up with his double to save him from a crazy and jealous former band member.
Gesehen von 9 Usern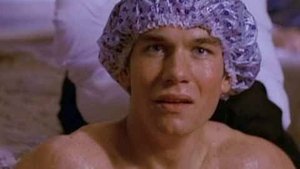 1x9 – König des Rock 'n' Roll
In a seemingly Utopian world where population control is a priority, citizens play the lottery at local ATM machines. The more they withdraw from the public account, the more chances they have to win the jackpot. Wade winds up a winner and now has to keep her end of the deal which makes the next slide all the more urgent. Rembrandt is arrested for trying to help a lottery winner reverse her fortunes.
Gesehen von 9 Usern