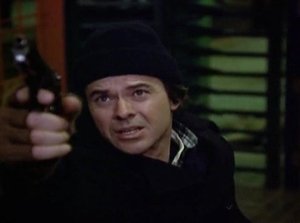 1x1 – Episode 1
Spenser is hired by a real estate developer with gambling problems to track down his wife, who's run away. When it becomes obvious that the wife has gotten herself in over her head with some crusading acquaintances, he tries to reconcile the estranged couple and get them both out of the trouble they are in.
1x2 – Episode 2
Spenser's apartment burns down, but he's allowed to move into an old fire station as thanks for saving a firefighter's life. Meanwhile, Spenser and Hawk are hired to protect the life of grand jury witness. When it starts to look like someone on the inside might be trying to have the witness killed, and that the witness may not be who she says she is, things get convoluted.
1x3 – Episode 3
A old man whom Spenser and Hawk knows is shot. They discover that the killer are a couple who comes from an affluent background, which they hide behind. It turns into a cat and mouse game for Spenser and Hawk, who are determined to take them down.
1x4 – Episode 4
Spenser kills a would-be thief in the course of thwarting a robbery. He and Susan take in the man's two children while investigating his past. Susan discovers she's pregnant.
1x5 – Episode 5
Spenser investigates the apparent suicide of a young nun, and stumbles onto a corrupt landlord.
1x6 – Episode 6
Spenser's been hired by a conductor to find his daughter who ran away with her boyfriend. When he finds them, she tells him that her father has been molesting her. Spenser then tells her father what she said which he denies. After Spenser leaves, he calls Hawk, who once did a job for him, to do something for him.
1x7 – Episode 7
Spenser is hired to protect a woman's identical twin sister from assassins, only to discover his employer suffers from a split personality.
1x8 – Episode 8
Spenser stumbles onto a ring of thieves while investigating a relic stolen from a museum.
1x9 – Episode 9
The wife of a kidnapped oil tycoon hires Spenser to deliver $1 million in ransom money to a ring of terrorists while police have the drop-off area surrounded.
1x10 – Episode 10
Spenser investigates a crooked vice cop involved in the mugging of one of Susan's friends.
1x11 – Episode 11
Marital infidelity and suspected involvement in a gambling ring lead to Lt. Quirk's suspension. Belson is shot during a raid. Spenser works to clear Quirk's name and catch Belson's would-be killer.
1x12 – Episode 12
Spenser walks into a death trap when a beautiful university scientist who makes so-called 'designer drugs' hires him to track down her gigolo boyfriend and recover $50,000.
1x13 – Episode 13
A young ex-con named Louis Harper steals from his boss, John Brady. Brady hires Spenser to prove it and Harper hires Hawk to protect him from leg-breakers. Spenser and Hawk team up to solve Louis' murder.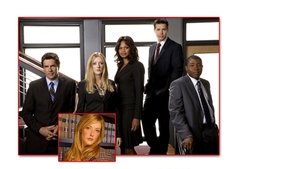 1x14 – Episode 14
Spenser tries to protect a former Russian ballerina, when she hires him to help her find stolen papers, but he gets more than he bargained for once he discovers that she is a person of interest to dueling government agents employed by American and Russian forces.
1x15 – Episode 15
Spenser is going skiing with Susan, but when he picks her up at Smithfield High School where she works, he finds out one of her students died of a heroin overdose. Spenser gets hired by the superintendent and goes undercover as a teacher at her school to find out where the drugs are coming from. He obviously gets into it with the dealers.
1x16 – Episode 16
A deaf woman hires Spenser to find a man she had been corresponding with who had gone missing. As Spenser investigates, he realizes that the missing man is somehow involved with a gang of thieves who are trying to kill Spenser in revenge for busting up their diamond heist.
1x17 – Episode 17
Spenser searches for the father of an undocumented boy killed by an unhinged unemployed man. The trail leads Spenser into a conspiracy involving the exploitation of undocumented workers on the waterfront.
1x18 – Episode 18
Spenser is hired by the fashion model wife of a rich bank owner who says her life is in danger. After multiple attempted murders and one successful murder, Spenser realizes that the wife is not the target. When the wife's past comes to light, the investigation takes a whole new direction.
1x19 – Episode 19
Detective Belson's ex-partner is murdered during his daughter's wedding reception. The dead cop is suspected of being involved in criminal activities, so Lt. Quirk asks Spenser to investigate the dead man and find out if Belson is dirty too.
1x20 – Episode 20
Spenser witnesses an ex convict murder a 19 year girl then kill himself. The girl's wealthy younger sister hires Spenser to find out why her sister was killed. Clues lead Spenser to a crusading preacher that had a secret relationship with the 19 year old.
1x21 – Episode 21
When Spenser is trying to locate a runaway. The girl meets a psychotic man but Spenser saves her but the man escapes. He then wants to get back at Spenser and he starts by holding Susan hostage.
1x22 – Episode 22
Partnering with an attractive TV news reporter, Spenser investigates the reason a newly constructed building collapsed killing a boy. He suspects the building company after data samples show suspect concrete core strength results.