1x0 – Pilot
An Assistant DA hires Ray after her coworker shows up with the intellect of a 6 year old just before they are supposed to go to trial in big case. Ray tracks the events back to an organized crime leader and infiltrates the compound to gather more information. While there, he is asked to assist the wife of the doctor running the operation for the crime lord.
Gesehen von 2 Usern
1x1 – Mendosas Rache (1)
Mehrere wichtige Persönlichkeiten werden mittels Elektroschockbehandlung auf den Bewusstseinsstand von Sechsjährigen reduziert. Stingray, der den Fall lösen soll, schleicht sich in Dr. Decters Institut ein, wo die "Behandlungen" vorgenommen werden. Er wird dort von den Leuten des Gangsters Mendosa entdeckt und gefangen genommen. Mendosa will das Glücksspiel und die Prostitution der Stadt unter seine Kontrolle bringen. Auch Dr. Decter steht in seinem Sold… (Text: Kabel 1)
Gesehen von 2 Usern
1x2 – Ängstliche Augen
Ray poses as a visiting surgeon to find out why a hospital has such a high mortality rate for it's OR patients.
Gesehen von 2 Usern
1x3 – Die Wunderdroge
Ray is hired by an elementary school teacher to find her husband. He infiltrates a marine research facility where the man had been working as a diver.
Gesehen von 2 Usern
1x4 – Verschwunden in der Tiefe
Ray is picked up by the police and brought to the Chief who tells him he knows about him and what he does. Instead of arresting him before, he chose to sit on it till he could use him and it appears the time is now. It seems the man's wife was killed and it appears they were not happily married so they're turning their attention towards him. He's hoping another cop who was with him when his wife was killed will back him up but the cop not only doesn't, he passes the lie detector test. So with a girl who's a friend of the Chief he tries to prove his innocence.
Gesehen von 2 Usern
1x5 – Manchmal bleibt dir nur der Blues
When a young woman tries to kill Ray, and then steps in front of a bus, his investigation leads him back to a University research program where several students have committed suicide. It turns out the program is being run by a man related to Ray's mysterious past.
Gesehen von 2 Usern
1x6 – Armee ohne Schatten
Ray is contacted by a doctor at a mental hospital about some strange occurrences. But, once he gets inside the hospital, he finds out the "doctor" is really a patient. However, there really are some nefarious activities that he uncovers.
Gesehen von 2 Usern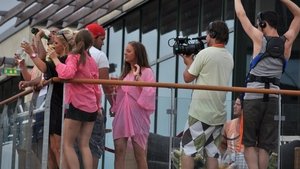 1x7 – Lotusblume
An employee of WHO shows up at Ray's door, and promptly dies after telling Ray he's infected with smallpox. Ray's investigation leads him to a secret government research facility.
Gesehen von 2 Usern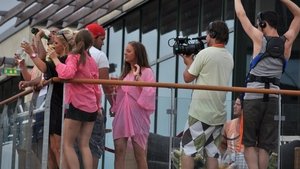 1x8 – Der unsichtbare Tod
Ray is hired by Sister Allison of a traveling religious show to find a serial killer murdering prostitutes in the cities that the show stops at. Ray goes undercover as a preacher to find the culprit, but when he does it seems to profoundly affect him.
Gesehen von 2 Usern