1x1 – Episode 1
Elena battles a series of curve balls at school, as she forgets to do a homework assignment for the first time ever and struggles with whether or not to keep a secret about her former best friend. Meanwhile her mom, Gabi, has a hard time telling her new boyfriend, Sam.
Gesehen von 1 User
1x2 – Episode 2
After learning Gabi has a new boyfriend, Elena worries about maintaining her role in the family. Bobby meets his match on the tennis court, and Sam helps Gabi deal with the loss of her favorite sandwich when it's abruptly taken off the lunch menu.
1x3 – Episode 3
In an attempt to find her "reason for being," Elena tries to become Orange Bay Middle's Hurricane Watch Captain. Bobby prepares to go to "Miami Second Base" with new crush Monyca-with-a-Y. Gabi is excited to have her first real date with Sam, but family obligations keep getting in the way.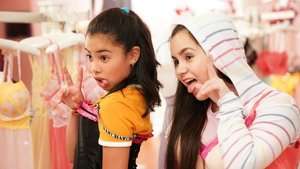 1x4 – Episode 4
In an effort to stop waiting for womanhood to come to them, Elena and Sasha stray from their usual mall stores to the forbidden Intimates and More which leads Elena to become an accidental criminal. Bobby's friends throw a kickback to try to help Bobby get more alone time with Monyca. Gabi tries to prove to her boss that she's perfect for the new case at work.
1x5 – Episode 5
When Elena learns her school mascot honors a man with a horrific past, she makes it her mission to have the mascot changed. Bobby grapples with his heritage when an opposing team member makes fun of him for the way his name is spelled. Gabi tries to find the work-life balance between a case she's thrilled to be working on and a boss who doesn't have boundaries.
1x6 – Episode 6
When Elena gets detention, she discovers a new group of kids who are so much more than their reputation. Bobby is psyched to watch a cult classic with his buddies, but is surprised when the movie forces him to reveal an aspect of his life that he wasn't prepared to share. Meanwhile, Gabi is bummed to have lost an important case to a bigger firm, only to be significantly cheered up by Sam.
1x7 – Episode 7
Elena desperately wants to go to her first middle school dance with Joey, only to find out that he would rather go with an eighth-grade girl. Bobby and Liam go to Jupiter to compete in a tennis tournament, but find their plans thwarted. Gabi is finally ready to donate the last of her late husband's belongings, but her feelings change when she finds an old memento.
1x8 – Episode 8
As she prepares for the big dance, Elena is shocked to discover she has a "mustache." Attempts to fix it only make it worse, forcing her to "own" her look. Bobby and his buddies plan a prank for the dance, but when it doesn't go the way Bobby expected, he lashes out at Liam. Gabi's discomfort with her new relationship only grows when her mother invites the entire family over to meet Sam.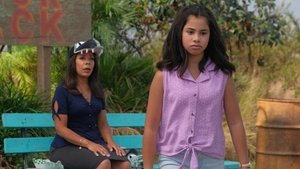 1x9 – Episode 9
Elena is shocked to discover that Sasha wants to switch roommates for the Tallahassee field trip. Desperate to run from her problems, she misses the bus on purpose, only to be driven by Gabi who's fleeing from her own issues with Sam. Bobby, still confused by his behavior at the dance, tells his girlfriend that he loves her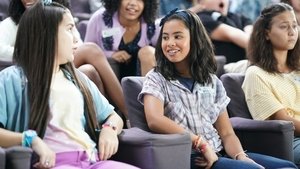 1x10 – Episode 10
In Tallahassee, Elena has unresolved issues with Jessica, and she decides to take a Senator's inspiring advice, to find a solution. Bobby struggles with expressing himself and finds comfort in Sam's guidance. Gabi tries to pretend like everything is fine at work, despite her new normal with Sam.
Quelle:
themoviedb.org