1x1 – Episode 1
Stuck in a postgraduate rut, nonconforming Corey agrees to work for one day at his dad's ad agency. He also clashes with his new co-worker at the record store, a punk rock chick called Tuesday. Sophia has a crush on Katie and kisses her.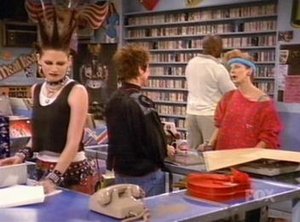 1x2 – Episode 2
Katie gets together with her navy man boyfriend Owen. Jealous Sophia tries to split them up. Corey wonders who left a heart-shaped box of chocolates in the record store. Roger calls everyone 'bro'. R.T.'s ex triggers his midlife crisis.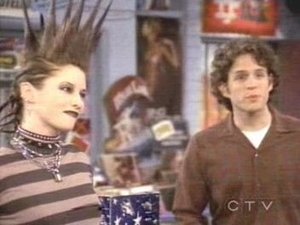 1x3 – Episode 3
Katie's recycling efforts annoy everybody. Sophia uses her sex appeal to sell a hot tub to R.T. Tuesday needs a place to stay, so Katie invites her in. Roger tries to sell a shoddy car to a sweet old couple. Tuesday catches Corey in a lie.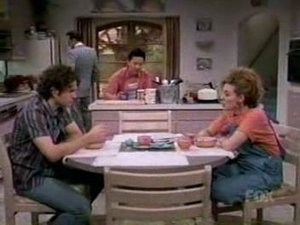 1x4 – Episode 4
Corey records a pop ballad for his ears only. Katie "fixes" the song and plays it at the club behind Corey's back. After a failed sales pitch, Roger gets fired. Tuesday and Corey begin warming up to the idea of hooking up with each other.
1x5 – Episode 5
Thanks to Tuesday, Corey is tapped to give the eulogy for a guy he doesn't know. Sophia tries for a romantic weekend with Katie and Owen. Margaret struggles with a moral dilemma. And what is Tuesday's real name?
1x6 – Episode 6
Katie goes on spring break and R.T. falls apart. Tuesday has a date and Corey falls apart. And Roger has a house guest.
1x7 – Episode 7
It's Katie's 21st and everyone is at the house to celebrate. Tuseday is uncomfortable, Roger has a sprained ankle and Owen has a question for the Birthday Girl.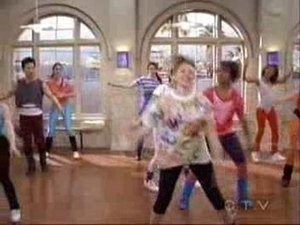 1x8 – Episode 8
After Corey and Tuesdays' initial kiss, they can't keep their hands off of each other, but where is this relationship headed. Meanwhile, Sophia is taking over R.T.'s company and Roger is taking over Katie's aerobics class.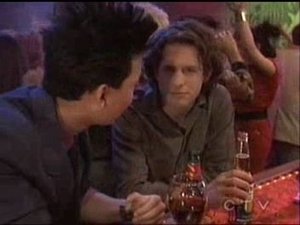 1x9 – Episode 9
Tuesday fixes Roger up with a "friend" for the Bob Marley concert. Sophia invents the infomercial. Katie might have to come clean to R.T. about dropping out of college.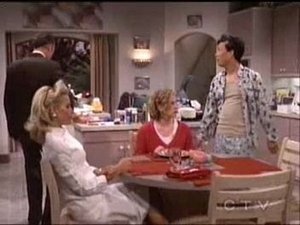 1x10 – Episode 10
Tuesday is embarrassed to go to a new punk club with Corey. Katie is having trouble keeping up with housework and school work. Roger has a real bad Hair Day.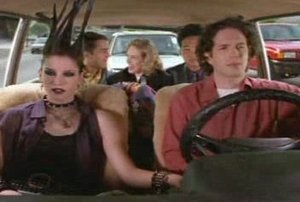 1x11 – Episode 11
Corey and Katie get an audition for Star Search, Tuesday, Roger and Owen go along for support. Sophia pretends to be R.T.'s girlfriend. Margaret's nemesis Pat Benatar pays a visit.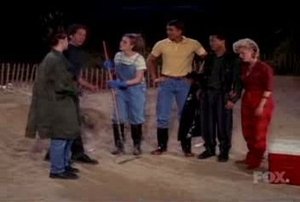 1x12 – Episode 12
A night at the beach causes someone to say the "L" word. Margaret goes toe to toe with a perky customer. Sophia makes a power move at R.T.'s company.
1x13 – Episode 13
Corey and Tuesday have a conflict over sleeping arrangements. Tragedy strikes the disc shop and Sophia struggles with a personal conflict that will bring the ladies closer together.