1x1 – Episode 1
Far off in the West, bounty hunter Red Bill searches for the man who slew his mother; in nearby Greenvale, where it hasn't rained for years, local farmer Steve finds gold beneath his land; Sheriff McCoy comes upon a small fortune.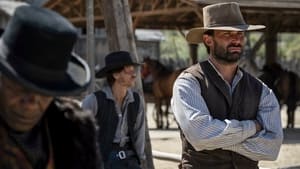 1x2 – Episode 2
After Red Bill is captured, old memories come back to haunt him; McCoy comes upon Butler's farm; Steve and Eve's relationship woes intensify.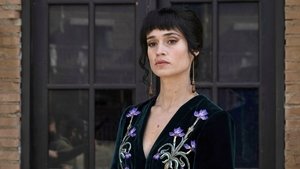 1x3 – Episode 3
Red Bill travels the barren wastes with McCoy and Kurt; in Greenvale, Eve's struggle to maintain her business is threatened; Thompson's claim to Steve's land is taken up a notch.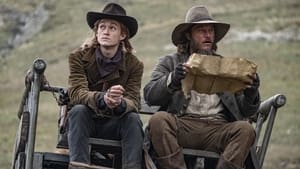 1x4 – Episode 4
Fifteen years earlier, Red Bill learns about being a man from a rugged Civil War veteran, Anderson. McCoy and his vile older brother, Bronson, must resort to increasingly dark means as a struggle to survive the desert.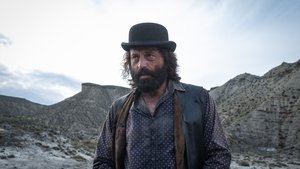 1x5 – Episode 5
In the present day, McCoy, Red Bill, and Kurt go into the mines, where trouble starts. In town, Eve has to face serious repercussions for her crime. Somewhere else, a present day Bronson runs for governor.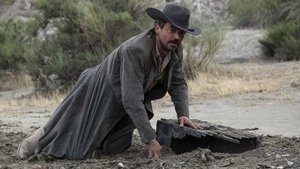 1x6 – Episode 6
Rain comes to Greenvale, bringing with it great struggle; Bronson's men encounter McCoy and Red Bill; unexpected reunions abound.
1x7 – Episode 7
In the wake of the shoot-offs with Bronson's men, Red Bill and McCoy must come together for a common goal; Thompson's pressure on Steve reaches a boiling point.
1x8 – Episode 8
Red Bill and McCoy's quest for Bronson comes to a breaking point, as impossible decisions and realizations are made; Bronson takes a new step toward power; Steve faces Thompson in a final standoff.
Quelle:
themoviedb.org