1x1 – Heavy Lies the Head
Auction house Parke-Mason sells the Davenport collection, launching the career of new account exec Graham Connor. Real estate mogul Sam Brukner's collection sparks fierce competition between Parke-Mason and rival auction house DeGraaf's. Hassan, a smuggler from Graham's days in Iraq, makes trouble.
Gesehen von 2 Usern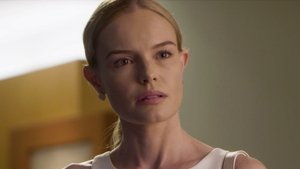 1x2 – Whodunnit
A rock memorabilia auction is jeopardized when a Pete Townshend artifact is stolen. Two more smugglers from Graham's past arrive in New York, luring him back into the smuggling business. Roxanna Whitman, Graham's rival, signs a priceless art collection, only to find out it is not what it seems.
Gesehen von 2 Usern
1x3 – Mint Condition
A couple discovers millions in gold coins buried in their yard, triggering fierce competition for their account. Graham joins Brukner on a weekend getaway in his effort to land his account. Uzay and Demir arrange for a Russian mob boss to buy one of the antiquities, setting up Graham in the process.
Gesehen von 2 Usern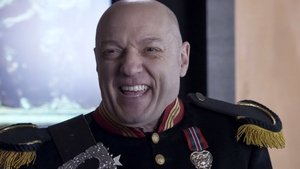 1x4 – Just Say Faux
An auction of Napoleon memorabilia brings an assortment of bidders. To increase the Swift collection's value, Roxanna enlists the aid of a forger. Graham steps up his game in order to finally land the Brukner account. Graham, Uzay and Demir meet up with the Russian mob boss to sell the mask.
Gesehen von 2 Usern
1x5 – One Ton Depot
An auction from Antarctic explorer Robert Falcon Scott's expedition sparks fierce competition. Graham and the smuggling gang regroup in the aftermath of the Russian disaster. Graham brings girlfriend Elizabeth home on the anniversary of his father's death. Roxanna finds herself the target of blackmail.
Gesehen von 2 Usern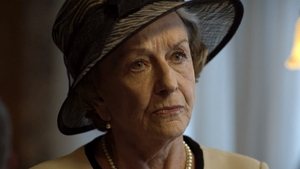 1x6 – Ride Along
A new auction includes astronaut Sally Ride's suit. The FBI identify Hassan, forcing Graham to scramble on an antiquities shipment. Roxanna has a P.I. investigate Swift. In a new venture, Belinda unwittingly finds herself working with Uzay. Davenport discovers Graham's full involvement with Hassan.
Gesehen von 2 Usern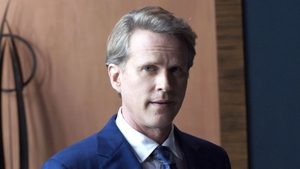 1x7 – The Quatrefoil
Davenport hosts a fundraiser for MoMA, causing tensions to rise as friends and enemies are thrown together. The FBI arrive to question Graham, while Graham discovers a dark secret about Roxanna. Brukner's feelings for Roxanna continue to grow, as do his efforts to launch his political career.
Gesehen von 1 User
1x8 – The Name of the Game
Parke-Mason tries to land the account of a once great NFL player whose life ended in disgrace. Hassan risks his freedom in order to contact his family. Graham and Roxanna's relationship gets more intense. Prescott sets a trap for Graham which threatens his job at Parke-Mason.
Gesehen von 1 User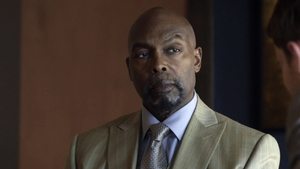 1x9 – The Interview
Brukner's past catches up with him when evidence of recent misdeeds are exposed on the eve of his auction. Roxanna finds damning evidence against Graham and must decide how to use it. Brukner learns Graham has betrayed him and plans revenge. Uzay and Demir convince Hassan that Graham must be eliminated.
1x10 – The Card Players
Brukner takes action against Graham. Roxanna confronts Graham and together they try to resolve their situations. Uzay's sale to Belinda's client goes wrong. Each side of the smuggling gang plans to take out the other, with Hassan caught in the middle. A final confrontation leads to devastating results.
Quelle:
themoviedb.org