1x1 – Folge 1
When the body of a woman is found in Bulkya Docks, an area that sits on the border between Beszel and Ul Qoma, Inspector Tyador Borlú notices similarities with an old case that has always haunted him.
Gesehen von 2 Usern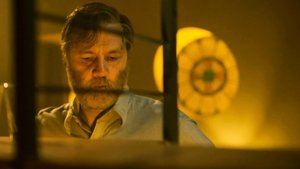 1x2 – Folge 2
After trying to cross into Ul Qoma Mr Geary is seized by Breach and deported back to America. Borlú thinks the nationalist True Citizen's are linked to Mahalia's death. The case is handed over to the Ul Qoma Militsya.
Gesehen von 2 Usern
1x3 – Folge 3
Borlú has breached, now he is under Breach control and they want to know all that he knows about the third city - Orciny and to find the true link between Mahalia, Bowden and Katrynia.
Gesehen von 2 Usern
1x4 – Folge 4
After breaking the terms of his agreement with Dhatt, Borlú is interrogated and put under surveillance. Back in Beszel, Corwi discovers a secret about Mayor Syedr. Borlú and Dhatt come face to face with Bowden.
Gesehen von 2 Usern
Quelle:
themoviedb.org