1x1 – The Soul Can't Rest
After being murdered, Eric Draven comes back to life to avenge his death and the rape/murder or his wife. But he isn't alone. A mysterious crow is his guide, and he discovers that he now has supernatural powers. His only ally is a local kid, Sarah. Hot on his trail is Detective Darryl Albrecht, who thinks Draven faked his own death and may be the one truly responsible for his wife's death.
Gesehen von 2 Usern
1x2 – Souled Out
Top Dollar is behind bars, but Eric still in the land of the living and Albrecht is still gunning for him. Meanwhile Eric's familiar, the crow is leading him to an abused wife and her husband who is hiding an evil secret.
Gesehen von 2 Usern
1x3 – Get a Life
Eric's dead girlfriend Shelly is now a restless spirit. She's able to communicate with Eric as their old loft serves as a link between them. She asks him to help an innocent man convicted of murder. Albrecht makes a deal with Eric.
Gesehen von 2 Usern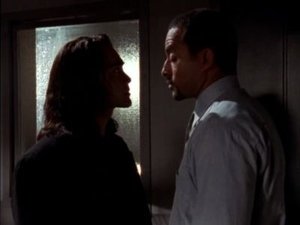 1x4 – Like It's 1999
Sarah goes missing when she finds out her best friend Kyle has joined a cult led by Shane Gant, a false prophet of the new millennium. Albrecht and Draven help. Also, Eric starts hanging out at a local club called Blackout.
Gesehen von 2 Usern
1x5 – Voices
At a local carnival, Eric meets a young boy named Jesse, who's an actual medium. However, his boss Doc is using him to rob people.
Gesehen von 2 Usern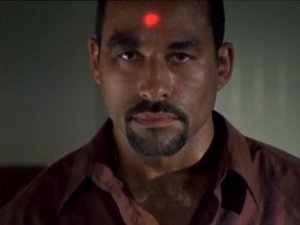 1x6 – Solitude's Revenge
A murderous psychopath Drew Kessler is released from prison. He kidnaps Albrecht, the man who put him behind bars, takes him to an abandoned island and releases him there to hunt him like a prey. Eric intervenes.
Gesehen von 2 Usern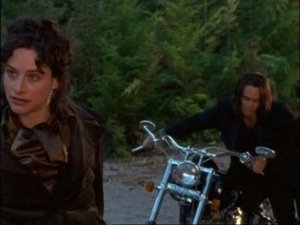 1x7 – Double Take
Albrecht tells Eric that there are reports and sightings of Shelley. Eric thinks she's now like him so he tries to find her. Later the FBI shows up asking Albrecht why is he asking about Shelley. Eric nearly catches up to her but some men are also after her. She later shows up at Eric's with a gun and Eric sees that she's not Shelley. That's when the men who are after her show up. Eric takes care of them and leaves with her. She reveals that she was part of a criminal organization and that an FBI agent who infiltrated the organization got close to her. He then tells ...
Gesehen von 2 Usern
1x8 – Give Me Death
Top Dollar escapes the asylum and starts brutalizing people close to Eric. His misguided plan is to force Eric to kill him, so he can get Eric's powers. Shelly enters another woman's body. Eric's spirit guide, Skull Cowboy, appears.
Gesehen von 2 Usern
1x9 – Before I Wake
Eric, now powerless, tries to contact Shelly through hypnosis. Instead, he recalls his past life as Blackfeather, a Haida tribe brave who fell in love with Shelly in her past life. Albrecht's new partner Jessica Capshaw asks about Eric.
Gesehen von 2 Usern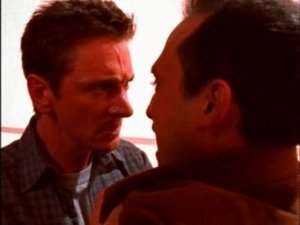 1x10 – Death Wish
Eric befriends Jake Thompson, a daredevil motorcyclist, since his dead son Casey is worried about him. Jake's shady boss Royal Boyd pushes him into doing a possibly fatal stunt. Eric offers to take his place.
Gesehen von 1 User
1x11 – Through a Dark Circle
Eric tries to force open the loft portal that lets him contact Shelly. He succeeds, but a shapeshifting demonic spirit of Richard Ellis Wilbanks, an executed serial killer, jumps through and goes after the people who convicted him.
Gesehen von 1 User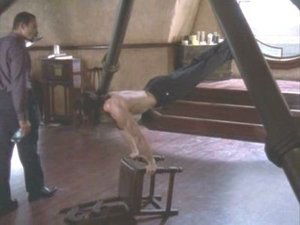 1x12 – Disclosure
Shady Frank Moran takes over the Blackout club. Eric becomes his henchman to find evidence that'll help Albrecht take him down. However, Internal Affairs investigate Albrecht for vigilantism and force him to turn on Eric.
Gesehen von 1 User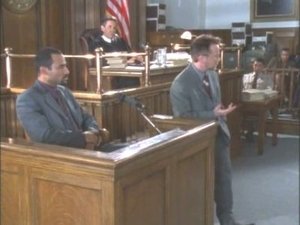 1x13 – The People vs. Eric Draven
Eric Draven, The Crow, stands trial for the murder of his fiancée and soulmate, Shelly Webster. But how long will Eric endure the charade before The Crow decides to take flight?
Gesehen von 1 User
1x14 – It's a Wonderful Death
The Skull Cowboy sends Eric Draven back to the night of Shelly's murder so he can rewrite the events of that ill-fated Halloween and save her. When Draven fails, he sends him back again and again but can Eric really rewrite history?
Gesehen von 1 User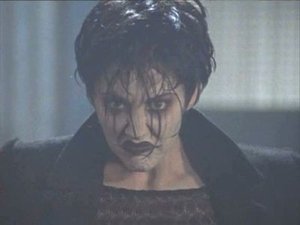 1x15 – Birds of a Feather
Eric meets a kindred soul in Hannah, a fellow crow whose tragic past is similar to his, and who is out for vengeance. He tries to convince her to seek redemption instead. Albrecht's demoted to a beat cop. He and Capshaw become involved.
Gesehen von 1 User
1x16 – Never Say Die
Shady character, Alexander Sokolov, wants to resurrect Rasputin through a deadly ritual and gain his powers, but he needs Eric's loft portal for that. Meanwhile, Albrecht and Capshaw regret their decision to become involved.
Gesehen von 1 User
1x17 – Lazarus Rising
Dr. Dorset, the man who previously helped Eric remember his past life, asks him to help the Lazarus Group, a shady influential ancient secret society that's looking for a way to achieve immortality. In return, he gets to see Shelly.
Gesehen von 1 User
1x18 – Closing Time
Eric and his old band "Hangman's Joke" start playing again. Eric begins hearing a strange melody in his head, that starts driving him insane. Funboy, who killed Eric and Shelly for Top Dollar, start hearing it as well. Is Top Dollar playing them? Albrecht's reinstated as detective again. He tries to reconnect with his ex, Cordellia, the Port Columbia's District Attorney.
Gesehen von 1 User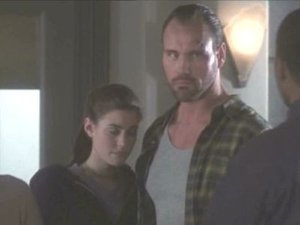 1x19 – The Road Not Taken
Eric helps fellow crow Hannah Foster save a baby from human traffickers. However, Hannah, who's still suffering over the tragic loss of her own baby, won't give the baby up. Meanwhile, Funboy gets Sarah's mom to start drinking again.
Gesehen von 1 User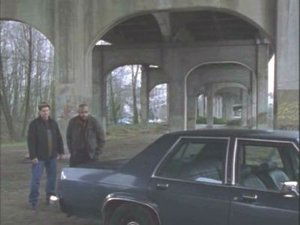 1x20 – Brother's Keeper
The ghost of the father of Eric's half-brother Chris summons him to help his sibling, when Chris gets kidnapped and tortured by men who are after money Chris' dead friend stole. But Chris hates both his dad and Eric.
Gesehen von 1 User
1x21 – Dead to Rights
A serial killer is targeting cops. Albrecht's lieutenant, Vincennes, becomes the latest target, when he challenges the killer in front of news cameras. The killer kidnaps his wife and sets him a trap. Eric intervenes.
Gesehen von 1 User
1x22 – A Gathering Storm
Frederick Balsam, the evil leader of the Lazarus Group, who's soul is now in a new young body, splits Eric into two people - his good mortal self and his enraged evil self, the Crow. Shelly must pay a terrible price to help Eric.
Gesehen von 1 User
Quelle:
themoviedb.org