1x1 – Auf Abwegen
Nate, Robin and the kids are headed from Syracuse to Ft. Lauderdale in a janky mini van instead of flying. Between truckers, aggressive drivers and road side breakfast spots, nothing is really what it seems on the road.
Gesehen von 2 Usern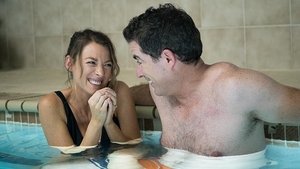 1x2 – Das Hotel
Having driven their van, 'Blue Thunder', into a ditch, it has to be repaired over-night. The Parkers stay at a nearby motel, Swift Stay Suites. What could possibly go right?
Gesehen von 2 Usern
1x3 – Der Alkoholtest
The Parkers are barely back on the road when Nate gets pulled over for driving under the influence. He's completely sober but somehow there's still some jail time involved.
Gesehen von 1 User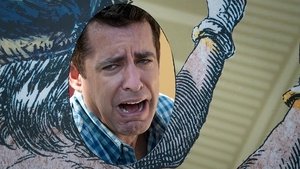 1x4 – Das Restaurant
Back on the road, the Parkers begrudgingly stop to eat at a nauseatingly, culturally insensitive, roadside restaurant and dinner theater called Conquistadors.
Gesehen von 1 User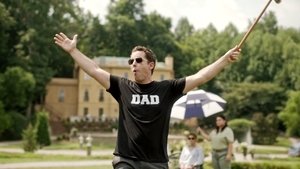 1x5 – Die Südstaatenpension
While the kids recover from acute food poisoning, the Parkers decide to get some rest at a southern B&B. They are treated to southern hospitality, southern customs and Russian vodka.
Gesehen von 1 User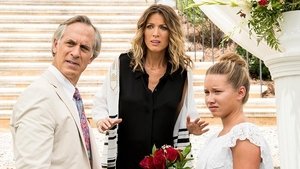 1x6 – Die Hochzeit
Instead of getting back on the road, Robin agrees to marry the southern gentleman Dr. Rob and his Russian bride but soon realizes that something is very, very, very, very wrong.
Gesehen von 1 User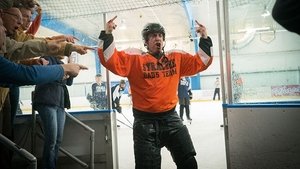 1x7 – Die Wahrheit
Blue Thunder is stuck in traffic. Nate and Robin take a stroll down memory lane about how they met and the kids learn an important lesson in 'too much information'. Seriously. Too much. Stop.
Gesehen von 1 User
1x8 – Frohe Weihnachten
Nate needs to take a detour to Salvation, Florida where it's Christmas every day of the year - except on Christmas. Things get tense when the family discovers that Nate has been lying to them.
Gesehen von 1 User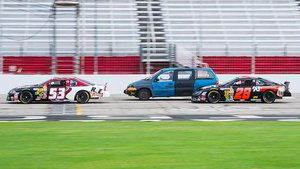 1x9 – Richtig ist richtig
The Parkers finally make it to Ft. Lauderdale only to have Nate's plan of getting his job back completely unravel. Fortunately, at a nearby race track, there is hope.
Gesehen von 1 User
1x10 – Am Ziel
Nate, Robin and the kids attempt to take down Nate''s company in epic whistle blowing fashion. It won''t be easy, but if there's one thing we''ve learned about this family is that they don't give up without at least a punch to the throat and maybe a cheap kick to the groin.
Gesehen von 1 User
Quelle:
themoviedb.org