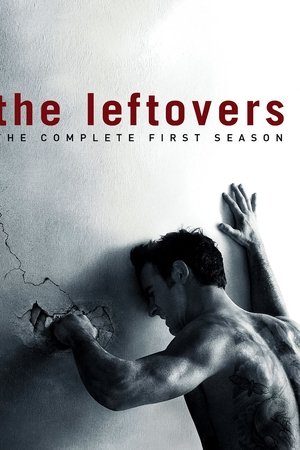 Trailer
1x1 – Einer von Fünfzig
Three years after millions of people – some 2% of the world's population – vanished into thin air, residents of Mapleton, NY weigh the pros and cons of a "Heroes Day" tribute to the local "Departed." Attempting to maintain a sense of normalcy in his strained community, police chief Kevin Garvey faces additional challenges at home with his daughter, Jill, who's lost in a cloud of apathy with her friend Aimee, and son, Tom, who has gravitated to a cult led by the charismatic Holy Wayne. Also of concern is a silent, white-clad group of chain-smoking men and women called the Guilty Remnant, who team up in pairs to stake out people and places around town. As tension in Mapleton escalates, the lives of Laurie, an unexpected member of the Guilty Remnant, and Meg, a recently engaged young woman, converge.
Gesehen von 38 Usern
1x2 – Eins zu Null für den Pinguin
In the wake of a series of disturbing encounters, Kevin pays a visit to a therapist. Tom finds himself in a precarious situation with Christine, a favorite of Wayne's. A frustrated Meg is asked to part with pieces of her past. Jill and Aimee tail Nora Durst, who became a local celebrity when her entire family disappeared in the Departure.
Gesehen von 38 Usern
1x3 – Zwei Boote und ein Hubschrauber
In the face of dwindling church attendance and threats on his life, Reverend Matt Jamison continues to preach his gospel: that many who disappeared in the Departure were sinners and not saints. Matt's campaign is detoured when he learns he may lose the church to foreclosure, forcing him to launch a desperate, last-minute plan to come up with the cash to keep it.
Gesehen von 38 Usern
1x4 – Wo ist Jesus?
A holiday display goes wanting, sending Kevin scurrying to find out who is responsible. Tom and Christine run into trouble at a hospital and on the road. Kevin retrieves a surprise detainee from a neighboring police station, and receives unexpected visitors at home. The Guilty Remnant put its stamp on the holiday season.
Gesehen von 38 Usern
1x5 – Gladys
Laurie's resolve is put to the test in the wake of a brutal hate crime. After his latest initiatives to maintain the peace in Mapleton fall short, Kevin turns down an outside offer to rid the town of its problems. Matt brings his pulpit to the street. Meg takes on a new role.
Gesehen von 37 Usern
1x6 – Gast
Nora goes to New York for the second annual Departure Related Occupations and Practices (DROP) conference, but discovers that someone else has her ID badge, so she searches the convention as a "Guest," and has encounters with a salesman, an author and a rogue attendee.
Gesehen von 37 Usern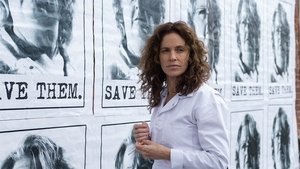 1x7 – Stimmen
After learning his father has escaped the psychiatric hospital, Kevin orders an APB to track him down. Jill attempts to break an endurance record. Holed up in Indiana, a disillusioned Tom makes an unsettling discovery.
Gesehen von 37 Usern
1x8 – Cairo
Kevin fears he's losing touch with reality after inexplicably finding himself in a difficult situation involving Patti Levin, a leader of the Guilty Remnant. Meg loses control during another encounter with Matt; Jill confronts Aimee about her relationship with Kevin; Nora stands up to Laurie, and finds her privacy invaded.
Gesehen von 37 Usern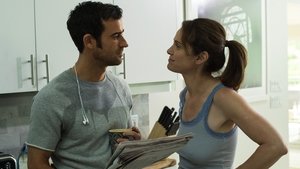 1x9 – Die Garveys in Höchstform
Kevin tries to suppress his bad habits while tracking down a marauding deer in Mapleton. Laurie receives not-unexpected news amidst a rising sense of foreboding. Tom connects with his past, against his better judgment. Nora has a job interview; Kevin Senior receives an honor.
Gesehen von 37 Usern
1x10 – Der verlorene Sohn kehrt heim
An unexpected ally helps Kevin get out of a jam near the town of Cairo. Meanwhile, an elaborate Memorial Day initiative by the Guilty Remnant plunges the town of Mapleton into chaos. Holy Wayne grants a final wish, Tom copes with his new reality. Nora makes a life-changing decision.
Gesehen von 36 Usern
Quelle:
themoviedb.org