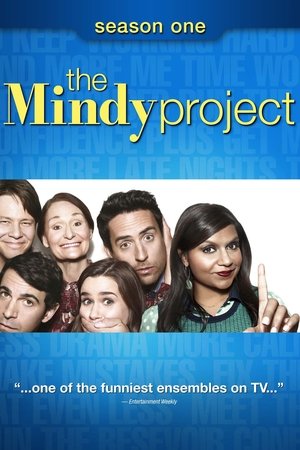 Trailer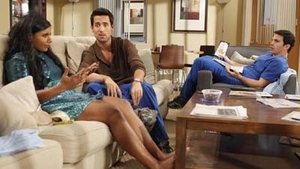 1x1 – Pilot
Mindy is a 30 something Ob/Gyn whose love life hits a snag after a messy break up with her long term boyfriend. After getting drunk and making a scene at his wedding, Mindy vows to put the past behind her, find the perfect man and get her life on track.
Gesehen von 6 Usern
1x2 – Hiring and Firing
While Mindy and Danny argue over who to hire as their new nurse, Jeremy struggles to bite the bullet and fire incompetent employee Beverly.
Gesehen von 6 Usern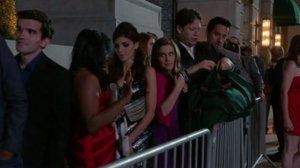 1x3 – In the Club
The hospital staff spend the evening at a nightclub, where Mindy is invited to the VIP section by a group of professional basketball players.
Gesehen von 6 Usern
1x4 – Halloween
Mindy wrestles with whether or not she should take things one step further with Josh. Meanwhile, Danny attempts to pass his driving test after failing countless times in the past.
Gesehen von 6 Usern
1x5 – Danny Castellano Is My Gynecologist
When Mindy's gynecologist retires, she and Danny bet on who will back out first if Danny were to be her new gynecologist.
Gesehen von 6 Usern
1x6 – Thanksgiving
Mindy spends Thanksgiving at Gwen's house, where she runs into her former blind date Dennis and his new girlfriend. Elsehwere, Jeremy is introduced to Betsy's family, and Danny spends the evening alone at the hospital.
Gesehen von 6 Usern
1x7 – Teen Patient
When Mindy encourages a teenager in her building to take things slow with her boyfriend, she is forced to reflect on her own relationship with Josh. Meanwhile Danny becomes concerned after receiving an anonymous complaint.
Gesehen von 6 Usern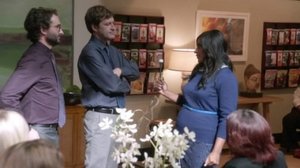 1x8 – Two to One
When Dr. Shulman retires and leaves Mindy, Danny and Jeremy in charge, they end up losing their patients to holistic midwives.
Gesehen von 6 Usern
1x9 – Josh and Mindy's Christmas Party
Mindy's Christmas party is ruined when she realizes Josh is cheating on her and she is confronted by 'the other woman'.
Gesehen von 6 Usern
1x10 – Mindy's Brother
Mindy is horrified when her younger brother visits and announces he is leaving college to embark on a career as a rapper. Meanwhile, Danny and Jeremy try to negotiate with the hospital's landlord.
Gesehen von 6 Usern
1x11 – Bunk Bed
When Gwen has to go to the emergency room, Mindy is forced to babysit her daughter. Meanwhile, Morgan, Betsy and Shauna uncover a secret whilst snooping in Danny's office.
Gesehen von 6 Usern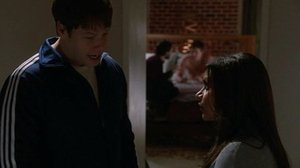 1x12 – Hooking Up Is Hard
Mindy tries to set up a one-night stand with Brendan after Jeremy encourages her to have a more adventurous sex life. Meanwhile, Danny goes on a date with Jillian.
Gesehen von 6 Usern
1x13 – Harry & Sally
Mindy meets a guy at a party but has suspicions about his extremely close relationship with his best friend. Meanwhile, Danny tries to win back Jillian after she dumps him for being too self-absorbed.
Gesehen von 6 Usern
1x14 – Harry & Mindy
To put some distance between Jamie and Lucy, Mindy sets up Lucy on a Valentine's Day date with Danny, who is suffering from insomnia after his breakup with Jillian. Meanwhile, Morgan turns to Jeremy for advice on how to pick up women.
Gesehen von 6 Usern
1x15 – Mindy's Minute
Danny tries to give Mindy advice when she is asked to host a medical segment on the local news. Beverly is re-hired at the hospital and struggles to keep up with modern technology.
Gesehen von 6 Usern
1x16 – The One That Got Away
Mindy gets back in touch with a former crush and tries to keep him from going back to the army. A married couple come to Danny with an unusual request.
Gesehen von 6 Usern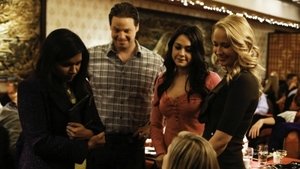 1x17 – Mindy's Birthday
Mindy has a disastrous birthday party hosted by her friends. Danny and Jeremy compete for the affections of Mindy's friend, Alex.
Gesehen von 6 Usern
1x18 – Danny's Friend
Danny is caught by Morgan treating an old friend who isn't a patient of the hospital. Mindy tries to stop Heather from getting an apartment in her building.
Gesehen von 6 Usern
1x19 – My Cool Christian Boyfriend
A young Christian minister takes an interest in Mindy until he realizes they value different things in life. The hospital staff accidentally cause a riot when they visit a female prison.
Gesehen von 6 Usern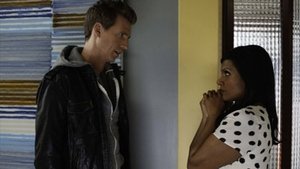 1x20 – Pretty Man
Mindy accidentally hooks up with a male prostitute, and tries to help him with his dream to become a singer. Danny and Alex's small gathering turns into a party when Mindy finds out Danny did not want to invite her.
Gesehen von 6 Usern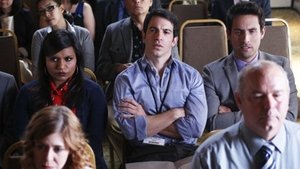 1x21 – Santa Fe
During a trip to Santa Fe for a medical conference, Mindy visits her ex-boyfriend Josh, who wants to make amends for his deceit. Jeremy and Morgan clash while preparing for the conference. Danny receives a shock when his ex-wife shows up at the hospital.
Gesehen von 6 Usern
1x22 – Triathlon
The hospital staff take part in a triathlon. Brendan and Duncan hire Morgan after Danny fires him for mailing a letter to his ex-wife. Mindy considers converting to Christianity for Casey.
Gesehen von 6 Usern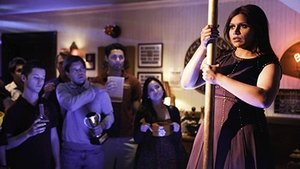 1x23 – Frat Party
Mindy takes on a young medical student to pass on her wisdom to and finds herself at a college frat party. Meanwhile, Danny and Jeremy try to get Morgan to return to Shulman & Associates'.
Gesehen von 6 Usern
1x24 – Take Me with You
A camping trip in the woods makes Mindy contemplate whether she should go to Haiti with Casey, while Danny fears his reignited relationship with Christina is moving too fast.
Gesehen von 6 Usern
Quelle:
themoviedb.org