1x1 – Joel Grey
Joel Grey, weltbekannt geworden neben Liza Minelli in dem Film "Cabaret", ist Gast bei den Muppets. Er singt seine bekannten Nummern aus diesem Film, begleitet vom Muppet-Chor. Fozzie hat es sich in den Kopf gesetzt, über jedes Wort einen Witz zu machen. Rolf und Baskerville, die zwei Hunde, untersuchen auf den Sjpuren von Sherlock Holmes und Doktor Watson einen Kriminalfall, bei dem Piggy spurlos verschwindet. Gonzo zerbeult ein uraltes Automobil und isst anschliessend das Kurbelgehäuse mitsamt Getriebe.
Gesehen von 2 Usern
1x2 – Folge 2
When Fozzie overhears Hilda, Kermit, and Scooter talking about getting rid of "that bear" he thinks they're talking about him when in actual truth it's Gonzo's teddy bear that is being badmouthed. Meanwhile, Sesame Street's Bert & Ernie make a guest appearance in a musical number with Connie Stevens.
Gesehen von 1 User
1x3 – Folge 3
Fozzie takes on a new act - jokes on any subject - which drives everybody crazy. When he takes the stage, he asks for any word. Naturally, Statler & Waldorf call his bluff by yelling out "Amoeba!"
Gesehen von 1 User
1x4 – Folge 4
Scooter's uncle, J.P. Grosse sends a mechanical wind-up TV show host that resembles Kermit in every way. Soon, the duplicate starts harassing Kermit and flirts with Miss Piggy.
Gesehen von 2 Usern
1x5 – Folge 5
On stage, guest star Rita Moreno battles several Muppets including Animal who backs on drums in her closing number "Fever". Backstage, Fozzie answers a string of rather unusual (and very funny) phone calls.
Gesehen von 2 Usern
1x6 – Folge 6
A young kid named Scooter applies for a job as a gofer. When, Kermit tells him he looks nothing like a gopher, Scooter explains that he'll go-fer coffee and sandwiches among other things he'll go-fer. Kermit says he doesn't have the money pay him, but then Scooter lets in that his uncle owns the theater.
Gesehen von 1 User
1x7 – Folge 7
The Muppet Theater is plagued by pig-related problems with The Bouncing Borcellino Brothers flubbing their opening act and Miss Piggy throwing herself at an uninterested Kermit, then later gets jealous at guest star Florence Henderson who she thinks is gonna steal her frog away.
Gesehen von 1 User
1x8 – Folge 8
Scooter talks Fozzie in doing "The Telephone Pole Bit" and Fozzie practices dutifully until he finds out what the bit is really all about.
Gesehen von 1 User
1x9 – Folge 9
When he's unable to get a spot on the show, Gonzo asks Scooter to be his manager. Scooter thinks Gonzo should do a rock act by banging a large rock with a mallet. Later, Gonzo tries female impersonation in a dress and a blonde wig. But Scooter gives up managing when Gonzo eats his contract.
Gesehen von 1 User
1x10 – Folge 10
Kermit begins to worry that guest star Harvey Korman isn't having a great time because he complains of being the "token person" on the show with all the dogs, frogs, pigs and chickens as well as the fear of hoof-and-mouth disease. So the rest of the Muppets come up with a solution: dress Harvey in a chicken suit.
Gesehen von 1 User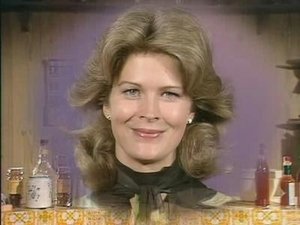 1x11 – Folge 11
Kermit cancels Miss Piggy's song for fear of overshadowing guest star Lena Horne. At least that's Piggy thinks, until finds out the real reason for being cut: he didn't want her to look foolish following Lena. Sometimes, the truth can hurt and not just for Piggy...Kermit, too.
Gesehen von 1 User
1x12 – Folge 12
Kermit becomes jealous when Miss Piggy, Fozzie, Hilda and Scooter rave about Peter Ustinov who later admits that he's jealous of Kermit saying that he's always wanted to be a frog.
Gesehen von 1 User
1x13 – Folge 13
Fozzie hatches a plan to get even with Statler & Waldorf when he does his act. But the bear becomes crushed when he gets replaced with guest Bruce Forsyth.
Gesehen von 1 User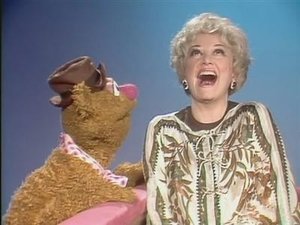 1x14 – Folge 14
Fozzie performs the famous "Banana Sketch" by Gags Beasley which everyone (including guest Sandy Duncan) has heard of. Everybody, except for Kermit.
Gesehen von 1 User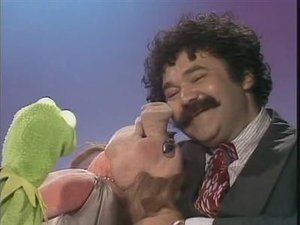 1x15 – Folge 15
Fozzie brings a string of deliveries to Kermit which results in some real lousy gags driving the poor frog crazy.
Gesehen von 1 User
1x16 – Twiggy und Mary Roos
In an effort to make Kermit jealous, Miss Piggy instructs Scooter to tell him that guest star Avery Schreiber is smitten with her. But when Kermit finds out it was all a trick, Piggy karate-chops everybody in her path.
Gesehen von 1 User
1x17 – Folge 17
Fozzie gets stuck in a trick cabinet owned by Marvel the Magician (who is in Toledo) and is left perform his act while in and have two pig stagehands tip the box over so Fozzie can take a bow. In the end, Fozzie escapes thanks to Crazy Harry who is having a good time setting off other explosions.
Gesehen von 1 User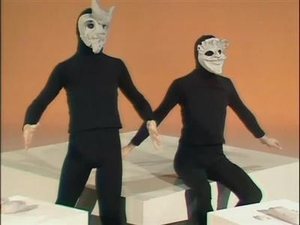 1x18 – Folge 18
Aging wardrobe woman Hilda tries to make herself look younger by putting on a wig, some makeup and even some "very tight foundation garments."
Gesehen von 1 User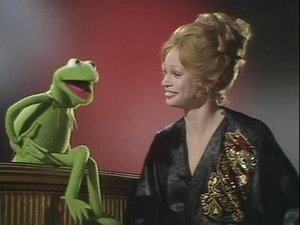 1x19 – Folge 19
In honor of guest star Vincent Price, the show is filled with monsters, ghosts, vampires and spooky sketches. Meanwhile, a three-headed monster tries to audition for Kermit.
Gesehen von 1 User
1x20 – Folge 20
Impressed with guest star Valerie Harper's beauty, Statler and Waldorf argue over who will go backstage to meet her so they decide to flip for her. Statler wins and sets off to woo her with an African berry bush...which George the Janitor accidentally waters left to grow at a very fast rate.
Gesehen von 1 User
1x21 – Folge 21
Kermit is skeptical when everyone backstage is terrorized by "the Phantom of the Muppet Show" aka Uncle Deadly, a monster-actor who performed in the theater years ago, got panned by the critics, and vowed never to perform there again, and not to let anyone else perform either warning the Muppets "Leave or be doomed!"
Gesehen von 1 User
1x22 – Folge 22
Fozzie's agent, Irving Bizarre, arrives at the theater to negotiate Fozzie's contract with Kermit who ends up offering Fozzie ten times as much money - despite the fact the bear made nothing before.
Gesehen von 1 User
1x23 – Folge 23
Embarrassed at the "square" music that he and the others have to play each week on the show, Floyd announces that the band is quitting.
Gesehen von 1 User
1x24 – Folge 24
While the experimental mime troupe performs onstage, Miss Piggy must deal backstage with the advances of a recently smitten Gonzo.
Gesehen von 1 User