1x1 – Pilot
Things in the O'Neal household take an unexpected turn when Kenny comes out to his family, and everyone stops pretending to be perfect.
1x2 – The Real Papaya
Following the "coming out" confessions made by everyone in the O'Neal family, Eileen is desperate to control the situation and tries to make Kenny "un-gay." Meanwhile, Kenny tries to find the right time to break up with his girlfriend and has a heart-to-heart with late-night host Jimmy Kimmel.
1x3 – The Real Lent
Eileen reminds her family that it's Lent and asks them to give up things they really love. In a chance meeting, Kenny meets his first gay crush, and Pat discovers his little girl, Shannon, is all grown up.
1x4 – The Real F Word
Kenny faces his first day at school after coming out.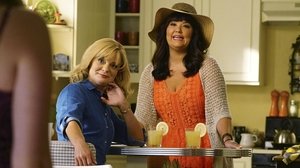 1x5 – The Real Spring Fever
Eileen decides it's time to get a fresh start in her life by applying for her first job since her kids were born. Meanwhile, Pat realizes he might not be ready for the single life just yet, even though his patrol partner, Archie, thinks otherwise. And as Kenny wonders who he will date next, Jimmy takes it upon himself to help him explore the newfound world of online dating.
1x6 – The Real Man
When Pat plans a camping trip to enjoy some father-and-son bonding time with Jimmy, Kenny joins them to prove that even though he's gay he can still be manly. Meanwhile, after Eileen discovers Shannon has been skipping her classes and refuses confirmation, she invites Father Phil over to help answer Shannon's challenging questions about Catholicism.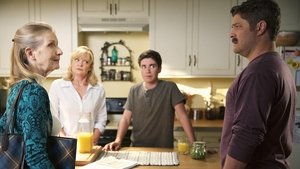 1x7 – The Real Grandma
When Eileen's strict, Catholic-abiding mother arrives unannounced at the O'Neals' home, Eileen has her family cover up both her and Pat's divorce and Kenny's sexuality, but Kenny tries to convince his mother to come out to Grandma Agnes.
1x8 – The Real Book Club
Eileen faces her book club for the first time since her family's issues have come to light. Kenny's first trip to the "gayborhood" coffee shop is everything he'd hoped for, until Pat tags along with him to a gay dodgeball match.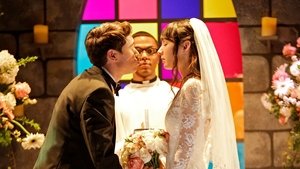 1x9 – The Real Wedding
Kenny auditions for the school play and Eileen volunteers to help out. Kenny receives the role of Romeo, but is dismayed to learn his ex-girlfriend Mimi is playing Juliet. Things get more awkward when Eileen treats the play's wedding scene like an actual wedding.
1x10 – The Real Retreat
When Jimmy is named Faith Leader for the weekend at the Catholic Youth Retreat, a jealous Kenny takes on his older brother's role as ring leader of the bad kids. Home alone without the kids, Pat invites a new lady friend over, and Eileen enlists Jodi to spy on them.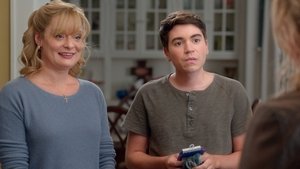 1x11 – The Real Other Woman
After Eileen pushes Kenny to get a job, she feels jealous when he starts to work as a tutor and bonds with the student's mom. Meanwhile, Pat wants to bond more with the kids but makes questionable choices in trying to become the fun parent.
1x12 – The Real Rules
After realizing Pat left his police badge at home, Jimmy convinces Kenny and Shannon that he should use the badge to pretend he's a police officer in order to get free perks around town. Meanwhile, when Pat tells Eileen about an upcoming date he's going on, she takes matters into her own hands when it comes to a potential suitor in her dating life.
1x13 – The Real Prom
As the school prom approaches, Kenny and Jimmy try to come up with the perfect prom-posal for the classmates they each have set their sights on. Shannon thinks prom is a scam and would rather stay at home, but once Pat discovers she was asked to attend, he tries to convince her to go.
Quelle:
themoviedb.org