1x0 – Backlash of the Hunter
Jim helps a young girl whose father was murdered and LAPD has closed the case on without finding the killer.
1x1 – Der Vatermörder
Larry Kirkoff möchte, dass die Mörder seiner Eltern gefunden werden. Zu diesem Zweck heuert er Detektiv Rockford an. Doch der hat ein schlechtes Gefühl bei der Sache: Kirkoff ist selbst der Hauptverdächtige in dem kniffligen Fall.
1x2 – Suche nach dem Namenlosen
Die Anwältin Beth ist eine Freundin von Jim Rockford. Bei dem Mord an einem Drehbuchautor bittet sie den Detektiv um Mithilfe. Beth ist von der Unschuld ihrer Mandantin überzeugt. Kaum beginnt Rockford mit den Ermittlungen, ist er seines Lebens nicht mehr sicher.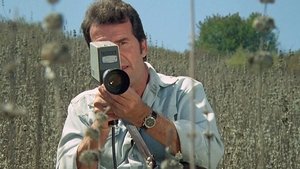 1x3 – Wer erschoß Carl?
Jim is helping a Countess avoid a blackmailer but is then charged for the Blackmailer murder.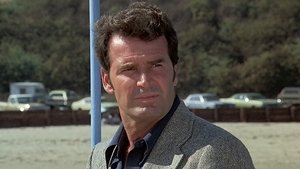 1x4 – Ausfahrt Bay City
Jim finds the murdered body of Prentiss Carr in his hotel room and after reporting the incident to the police learns it has been classified as suicide.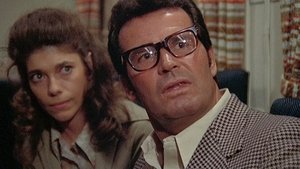 1x5 – Eine Tote auf Reisen
Jim is hired by a newspaper woman to find her missing friend, who then insists on tagging along to "help" his investigation. The missing friend had a sordid past, and several of her old friends want to find her just as badly.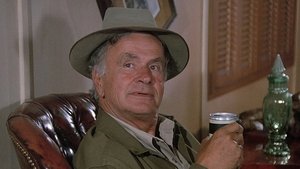 1x6 – Wer ist Mark Chalmers?
Jim travels to Newark, and draws the attention of organized crime and the FBI. The FBI is protecting Jim's target because he is a former federal witness. The target is found dead, and Jim's client has some explaining to do.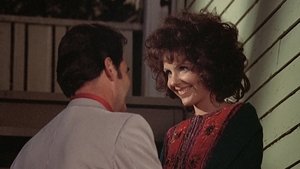 1x7 – Kunstwerke gefällig?
A life insurance investigation becomes more complicated than first appeared when Jim believes the insuree is still alive.
1x8 – Der ehrenwerte Mr. Corell
Rockford is hired by a secretive woman who refuses to tell him anything about herself, and gives him an unusual task - to simply find her. Soon, Jim is embroiled in the mysterious woman's life, including the mobster who is after her.
1x9 – Freund oder Feind
Jim tails a woman just released from prison. She was involved in a robbery of a Marine Payroll. The mastermind of the crime and his henchman follow her as well. They search for the remaining robber who wound up with the loot.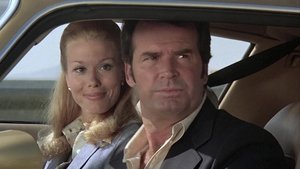 1x10 – Geraubte Freundschaft
Rockford ends up in the Nevada desert (starting with the bright lights of Las Vegas) searching for a rich guy's mistress and her suitcase of precious "documents."
1x11 – Schatzsuche mit Hindernissen
When knowledge of a critically ill convict's hidden fortune comes to light, Rockford becomes involved in helping the con's wife find the treasure before his former partner arrives and demands his share.
1x12 – Der große Aktienschwindel (Teil 1)
Jim investigates a large corporation when one of its executives is kidnapped and the wife of another executive claims the company murdered her husband.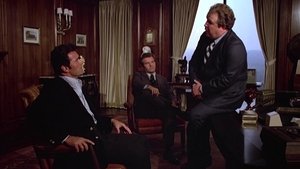 1x13 – Der große Aktienschwindel (Teil 2)
Rockford discovers the investment firm Fiscal Dynamics is a financial fraud and its president Leon Fielder will do anything to prevent him from destroying his company.
1x14 – Der Unfall des Senators
Jim's old friend Sara Butler hires him to find out the real reason her employee Aura Lee Benton died. The police believe it was a drug overdose but Sara is convinced she was murdered.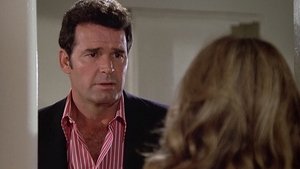 1x15 – Taschenspielertricks
Jim's girlfriend suddenly disappears with no clue as to how or why. Lt. Diel thinks Rockford is probably responsible for her disappearance and orders him to stay away from the case. But Jim can't stop until he finds out what happened.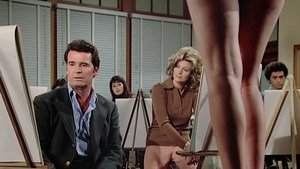 1x16 – Ein Auftrag aus dem Knast
Two former cons who knew him inside, hire Jim to track down one of their former girlfriends. Only thing is, noting seems to make sense - untill it's too late, and then Jim has to undue the damages the pair caused.
1x17 – Liebe-Drogen-Tod
Jim's old girlfriend, Claire Prescott, phones, and asks him to help give her protection from 2 hoods chasing her. He soon discovers there's a missing undercover cop, which puts him up against an arrogant Cpt. Highland, as well.
1x18 – Rätsel um Jennifer
HIred by Mitch, a photographer friend, Jim must travel to Seattle find a missing model who stands accused of shooting a gang member.
1x19 – Die Lady am Strand
Charlie Harris, Rockford's former cell mate, is suspected of murdering his rich wife and is on the run. He calls on Rockford to find his alibi witness, a mystery woman with whom he was having an affair.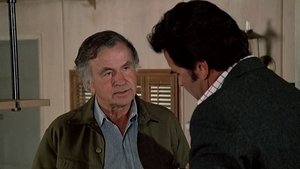 1x20 – Die Polizei, dein Freund und Feind
Jim investigates the death of a Rookie Police Officer on behalf the mother, a good friend of Rocky's..
1x21 – Tod durch Unfall
A race car driver dies in an apparent accident that his mother, an old friend of Jim's, thinks was no accident. It turns out he was part of an insurance scam outfit and they soon have a similar plan for Rockford.
1x22 – Verhängnisvoller Vertrag
An insurance company hires Rockford to locate a missing woman who is due an inheritance. He finds her in Las Vegas where she is an unwitting pawn in a money laundering operation.
Quelle:
themoviedb.org