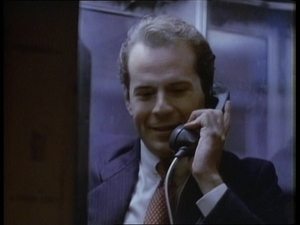 1x1 – Die bessere Hälfte
Peter Jay Novins calls his home, only to hear himself answer. / A harried housewife struggling with rambunctious children and the stress of modern life finds relief from an unusual source that brings both power and responsibility.
Gesehen von 4 Usern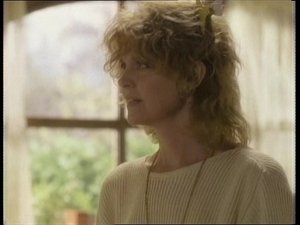 1x2 – Ein bißchen Ruhe und Frieden
A salesman at a medical firm finds everyone around him undergoing a linguistic transformation. / A woman finds that her idyllic picnic may not be what it seems. / Something unusual returns with a Shuttle mission.
Gesehen von 3 Usern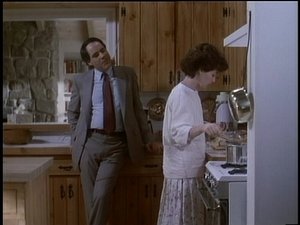 1x3 – Wortspiel
"Healer": Small-time crook Jackie Thompson finds that a rock possesses special abilities. "Children's Zoo": An invitation to a unique zoo offers a girl a solution to her bickering parents. "Kentucky Rye": Drunk driver Bob Spindler finds himself in an unusual bar after an accident.
Gesehen von 3 Usern
1x4 – Träume zu verkaufen
"Little Boy Lost": A woman, struggling with the decision to settle down and raise a family or embrace her accelerating career, befriends a strange boy who seems to be stalking her. "Wish Bank": An antique oil lamp found at a yard sale brings new meaning to the warning, "be careful what you wish for." "Nightcrawlers": A troubled drifter with an unusual ability terrifies the inhabitants of a rural diner.
Gesehen von 2 Usern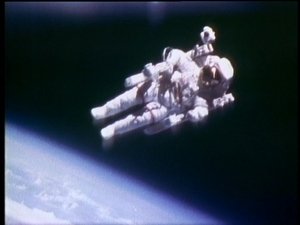 1x5 – Chamäleon
"If She Dies": After an accident leaves his daughter in a coma, a man sees an apparition of a young girl on top of an old orphanage. "Ye Gods": The only way a yuppie can resolve his divinely-influenced love life is by repairing Cupid's.
Gesehen von 2 Usern
1x6 – Der Wunderheiler (Der Stein der Weisen)
Puritan Charity Payne in the year 1700 and modern teenager Peter Wood, residents of the same Massachusetts town, are psychically connected due to delirium induced by a bacterial infection, and can see the world through each other's eyes.
Gesehen von 2 Usern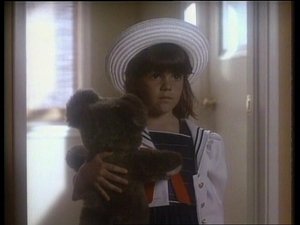 1x7 – Der Kinderzoo (Wohin mit den Eltern?)
"Teacher's Aide": A teacher at a tough inner-city school is possessed by a malevolent spirit. "Paladin of the Lost Hour": An old man with a special watch bonds with a tormented veteran.
Gesehen von 2 Usern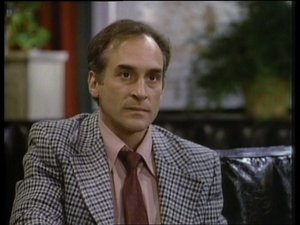 1x8 – Sperrstunde aufgehoben
"Act Break": Selfish second-rate playwright Maury Winkler wishes for a better writing partner than his ailing colleague Harry. "The Burning Man": A strange figure appears on the road and tries to hitch a ride during a heat wave in 1936. "Dealer's Choice": Four poker pals sit down for a game with a mysterious stand-in named Nick.
Gesehen von 2 Usern
1x9 – Momentaufnahme
"Dead Woman's Shoes": A meek thrift store clerk is possessed by the spirit of a dead woman. "Wong's Lost and Found Emporium": A man in search of his compassion looks for it in a mysterious place.
Gesehen von 2 Usern
1x10 – Drei Wünsche frei (Das Wunschkonto)
"The Shadow Man": A teenager discovers that a supernatural being lives underneath his bed. "The Uncle Devil Show": A children's video tape includes instructions in the black arts. "Opening Day": A golf pro who kills a businessman in order to be with his wife suddenly finds himself occupying the other man's life just before the murder.
Gesehen von 2 Usern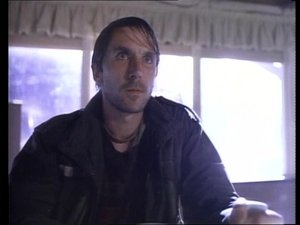 1x11 – Bloß nicht schlafen
"The Beacon": A doctor stumbles across an isolated town with a secret. "One Life, Furnished in Early Poverty": A troubled writer goes back to his childhood to trace the source of his problems.
Gesehen von 2 Usern
1x12 – Ich heiße Sarah
In "Her Pilgrim Soul," two scientists must discover why the spirit of a woman is reliving a previous life within their holographic computer. "I of Newton" showcases a mathematician in a battle of wits with the Devil for his soul.
Gesehen von 2 Usern
1x13 – Göttlicher Zeitvertreib (O Götter!)
"Night of the Meek": Henry Corwin, a department store Santa Claus, is fired from his job, but finds his toy sack is a magical deliverer of Christmas cheer. "But Can She Type?": Miserable secretary Karen Billings comes across a copy machine that transports her to a world where secretaries are adored and honored. "The Star": In the far future, a survey ship stumbles upon a planet whose civilization died thousand of years ago when its star went super nova.
Gesehen von 2 Usern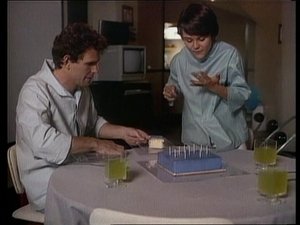 1x14 – Keine Angst vorm Examen
"Still Life": Dan Arnold discovers that an antique camera used on an Amazon expedition decades earlier yields mysterious photos inside. "The Little People of Killany Woods": Pub regulars are skeptical when the town drunk claims to have seen leprechauns in a nearby forest. "The Misfortune Cookie": Trouble lands on the plate of arrogant food critic Harry Folger when he writes a negative review of Mr. Lee's Chinese restaurant without tasting the food first.
Gesehen von 2 Usern
1x15 – Eine Botschaft von Charity
A young boy befriends an elderly neighbor and discovers his dark secret. / An alien ambassador comes to Earth and threatens its destruction. / A couple get knocked out of sync with time and meet the work crew that builds each minute.
Gesehen von 2 Usern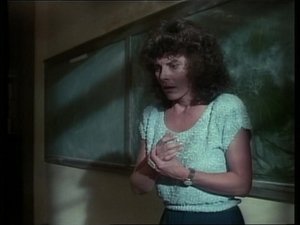 1x16 – Besessen (Die Macht des Bösen)
"The Elevator": Brothers Will and Roger locate their father's growth serum, which was developed to ensure a plentiful food supply. "To See the Invisible Man": Emotionally cold Mitchell Chaplin is sentenced to one year of social invisibility as punishment. "Tooth and Consequences": Despondent dentist Myron Mandel receives a visit from the Tooth Fairy.
Gesehen von 2 Usern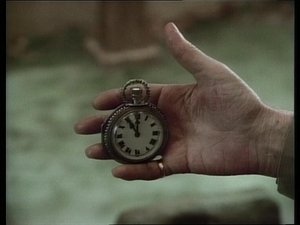 1x17 – Der Hüter der verlorenen Stunde
"Welcome to Winfield": Two people fleeing an agent of Death hide in an unusual town. "Quarantine": A weapons engineer is awakened from suspended animation to deal with an imminent threat from space.
Gesehen von 2 Usern
1x18 – Das Amulett (Der Ghostwriter)
A boy is terrified of his odd, sinister, bed-ridden grandma. / A hack with writer's block is tormented by impish hell-raising creatures that only he can see. / An understudy copes with radio director's insistence on real sound effects.
Gesehen von 2 Usern
1x19 – Kurze Begegnung
"The Leprechaun-Artist": Three teenage boys are each granted a wish after catching a vacationing leprechaun. "Dead Run": A down-on-his-luck trucker accepts a job hauling an unusual cargo.
Gesehen von 2 Usern
1x20 – Spiel mit offenen Karten
"Profile in Silver": After preventing the assassination of President Kennedy, a historian from the future faces the consequences of his act. "Button, Button": A couple receives a box with a button -- and an unusual offer.
Gesehen von 2 Usern
1x21 – Die Schuhe der Toten
"Need to Know": Government investigator Edward Sayers visits a small rural community where insanity is spreading among the residents. "Red Snow": Russian KGB Colonel Ulyanov goes to a Siberian labor camp to investigate violent deaths of Communist party officials.
Gesehen von 2 Usern
1x22 – Nicht im Branchenverzeichnis (Der Markt der Fundsachen)
"Take My Life - Please!": Comedian Billy Diamond plays a tough gig in the afterlife. "Devil's Alphabet": In Victorian England, Cambridge graduates are bound by a youthful oath even after they die. "The Library": A young woman goes to work in an unusual library.
Gesehen von 2 Usern
1x23 – Der Schattenmann
"Shadow Play": Death Row inmate Adam Grant is terrified that the participants in his trial will cease to exist when he is executed. "Grace Note": Rosemarie Miletti aspires to be a famous opera singer and receives a surprising glimpse into the future.
Gesehen von 2 Usern
1x24 – Der liebe Onkel Teufel
"A Day in Beaumont": Scientist Kevin Carlson and his fiancée Faith can't get anyone to believe that they saw a flying saucer land. "The Last Defender of Camelot": Lancelot is summoned by Morgan le Fay to meet with the wizard Merlin, who plans to restore Camelot.
Gesehen von 2 Usern