1x1 – Kein Vergessen
When a murder reunites former detective Carrie Wells with her old colleague and flame, she must utilize her rare ability to revisit her every memory to catch the killer.
Gesehen von 3 Usern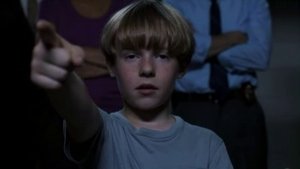 1x2 – Helden
When a young boy witnesses a murder, Carrie must put aside the memories of her sister's death to help him lead the police to the killer.
Gesehen von 3 Usern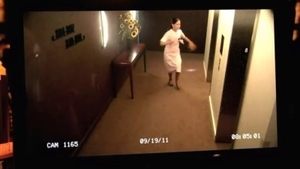 1x3 – Der letzte Check Out
When a hotel maid is accused of murdering a guest who she says tried to rape her, Carrie takes matters into her own hands to uncover the truth, threatening Al's investigation.
Gesehen von 3 Usern
1x4 – In Flammen
When a crime scene is destroyed in an explosion moments after Carrie catches a glimpse of the room, her memories become a crucial piece of the investigation.
Gesehen von 3 Usern
1x5 – Interne Ermittlung
When Al's ex-partner is gunned down and the investigation reveals he may have been a dirty cop, Carrie must decide how to support him without getting too close.
Gesehen von 3 Usern
1x6 – Das It-Girl
Carrie and Al's investigation into the murder of a hard-partying heiress takes an unexpected turn when they discover that the woman apparently didn't exist until 18 months earlier.
Gesehen von 3 Usern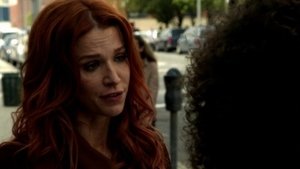 1x7 – Der ehrliche Tod
Carrie's investigation into the death of her sister moves forward, but her inability to let go may hinder the search for a missing infant whose father was murdered.
Gesehen von 3 Usern
1x8 – Alle unsere Sachen
Carrie and Al investigate the death of a public defender, only to discover that the killer has a larger plan which may lead to a second murder.
Gesehen von 3 Usern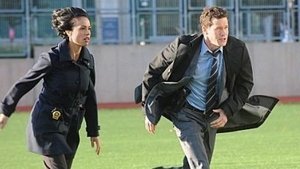 1x9 – Der goldene Vogel
Al and Carrie investigate the murder of a teen who seemed to have no enemies. Meanwhile, Carrie looks to her estranged aunt for help with the investigation into her sister's murder.
Gesehen von 3 Usern
1x10 – Flugbahnen
When a second murder suddenly occurs at an active crime scene, Al and Carrie must wade through hundreds of bystanders to uncover if it was retribution or an unrelated attack.
Gesehen von 3 Usern
1x11 – Stimmen im Kopf
When a renowned ghost hunter is killed, Carrie and Al discover that his death is linked to a chilling discovery he made on a recent assignment.
Gesehen von 3 Usern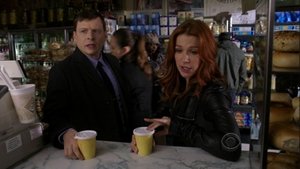 1x12 – Der Schmetterlingseffekt
When a construction worker with a promising future is murdered, Carrie and Al wonder if his ties to the mob were the cause of his death or an unrelated coincidence.
Gesehen von 3 Usern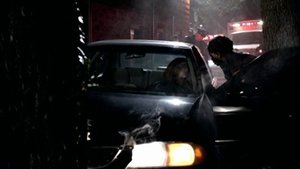 1x13 – Die Bruderschaft
A routine investigation into a college student's death takes a disturbing turn for Carrie when a suspect makes a dangerous move to outwit her memory.
Gesehen von 3 Usern
1x14 – Fred
A serial killer with knowledge of Carrie's memory abilities taunts the Queens PD as his list of victims grows.
Gesehen von 3 Usern
1x15 – Der König von City Island
During a murder trial in which a real estate mogul is accused of killing his wife, a key witness disappears. Carrie and Al must find the witness and solve the case within 48 hours, or all charges against the defendant will be dismissed.
Gesehen von 3 Usern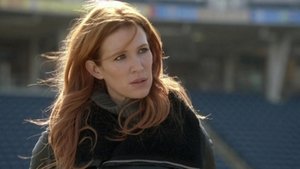 1x16 – Gebrochene Herzen
A murder victim is found in the middle of a ballpark. The victim is a bank manager involved with a robbery at his bank, while his girlfriend reports he is a good, clean guy to Carrie.
Gesehen von 3 Usern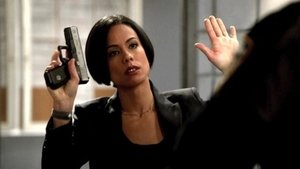 1x17 – Sackgassen
Al and Carrie are forced to the sidelines by a negotiator when the father of a suspect that Roe shot takes members of the Queens PD, including Nina, hostage in a desperate quest for justice.
Gesehen von 3 Usern
1x18 – Fred ist zurück
Carrie finds the true identity of her nemesis, Fred, who also gives her not only clues to the current homicide investigation of a tennis player on the comeback trail but also offers a clue in the death of Rachel, Carrie's sister.
Gesehen von 3 Usern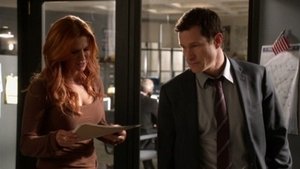 1x19 – Nah am Feuer
Carrie meets Steve's parents and other mob related friends at the opening of his restaurant and is taken off a case because of guilt by association: her romantic friendship with Steve.
Gesehen von 3 Usern
1x20 – Die Bombe
The investigation of a research lab fire has the fire marshal reluctant to say the "B" word because the suggestion would mean post 9/11 red tape interference until Carrie tells him where the detonator is she passed in the hallway.
Gesehen von 3 Usern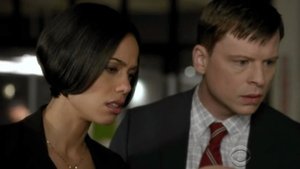 1x21 – Fred's Endspiel
Carrie arrives at a murder scene not knowing it was of Walter Morgan, her nemesis who held the clues to the death of Carrie's sister Rachael.
Gesehen von 3 Usern
1x22 – Der Mann im Wald
When a murder occurs in Syracuse which mirrors the death of her sister, Carrie and Al travel upstate to confront the suspect. (Elias Koteas guest stars)
Gesehen von 3 Usern
Quelle:
themoviedb.org