1x1 – Episode 1
Ms. Macarena, a finance executive, was in an affair with the owner. This owner salts away millions and falsely implicates her. Sentenced, her prison experience is traumatic. An inmate is murdered, and she is sent to solitary confinement.
Gesehen von 1 User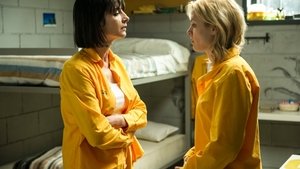 1x2 – Episode 2
Life in prison is more complicated now that Macarena knows how to live in. She tells her parents why she is accused. Her father tries to solve the problem outside to help Macarena.
Gesehen von 1 User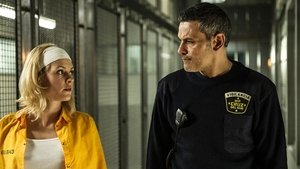 1x3 – Episode 3
Macarena finds Yolanda's SIM card which has clues where the 9 million euros are hidden. She loses the SIM, but gets it back. She tells a different story to the police investigating Yolanda's murder. A urine test says that she is pregnant.
Gesehen von 1 User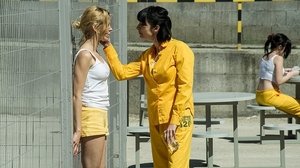 1x4 – Episode 4
A prison official is accused by one woman inside. Macarena's father ask for help to an old workmate. The Egyptian is following Leopoldo and Román. One of the women is under pressure to help with the police investigation.
Gesehen von 1 User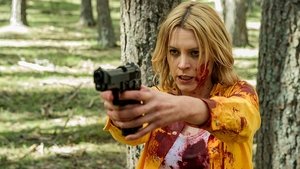 1x5 – Episode 5
Macarena gets a new cellmate and they become great friends. Prison guard Palacios is wrongly accused of sexual impropriety and suspended. Macarena's brother Roman is kidnapped by Zulema's boyfriend.
Gesehen von 1 User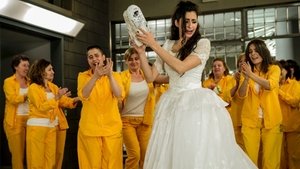 1x6 – Episode 6
Prison guard Fabio gets Palacios off the hook. Macarena is caught on tape admitting to possessing the SIM card. The police take Macarena to the forest to find the missing money, but they're not alone.
Gesehen von 1 User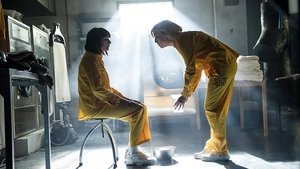 1x7 – Episode 7
Macarena has changed her mind about her pregnancy and is happy to be expecting a baby boy. The warden delivers some good news. Zulema is growing increasingly worried about her boyfriend's silence.
Gesehen von 1 User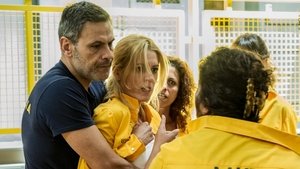 1x8 – Episode 8
Zulema's boyfriend sneaks into Macarena's family home and steals the photos showing the secret location of the stolen millions. Fabio informs Macarena about a betrayal. Zulema gets a secret message.
Gesehen von 1 User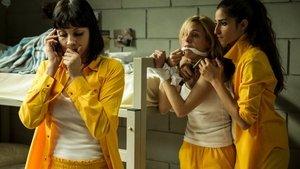 1x9 – Episode 9
Macarena's caught smuggling drugs and ends up in debt to the prison doctor, Zulema and her rival Anabel. As Zulema prepares to escape, Leopoldo closes in on her boyfriend and is ready to confront him.
Gesehen von 1 User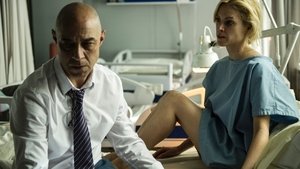 1x10 – Episode 10
A DNA test could help to prove Macarena's innocence, but the doctor refuses to perform one at this stage in her pregnancy. Macarena asks Fabio to help her, but things don't go as she had planned.
Gesehen von 1 User
1x11 – Episode 11
Following Fabio's disappearance Macarena gets an emergency hearing. However she uncovers Zumela's plan.
Gesehen von 1 User
1x12 – Episode #1.12
Roman is forced to confess everything to his mother, who removes a bullet from the leg of Zulema's boyfriend. Macarena gets into big trouble with the other inmates when a fight results in a broken TV.
Gesehen von 1 User
1x13 – Episode #1.13
Zulema poisons and kidnaps Macarena and also takes Palacios hostage. She insists that unless Leopoldo releases her boyfriend right away, Macarena will lose the baby, but Leopoldo has his own plan.
Gesehen von 1 User
1x14 – Episode #1.14
Macarena is out of the infirmary but the prison doctor wants to transfer her to a psychiatric hospital against her will. Macarena's family has the stolen money but Zulema's boyfriend is after them.
Gesehen von 1 User
1x15 – Episode #1.15
When Zulema's boyfriend takes revenge on Roman's family, Macarena attacks Zulema. Fabio's suspicions are confirmed. DNA samples taken at the time of Macarena's miscarriage prove her ex was lying.
Gesehen von 1 User
1x16 – Episode #1.16
Zulema betrays her boyfriend for money. Roman resolutely seeks revenge. Macarena is about to attend a court hearing that could secure her freedom when she stumbles upon Zulema's latest escape plan.
Gesehen von 1 User
Quelle:
themoviedb.org