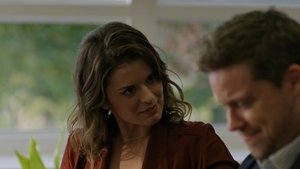 4x1 – Episode 1
Two months later, we find EJI back in Hawthorne Heights, "test-renting" the Helen Wilberg house. Will the surprising news revealed at Emma's baby-doc appointment put enough pressure on Izzy to finally cave and put down roots in the 'burbs?
Gesehen von 4 Usern
4x2 – Episode 2
Jack tries to bro-out with his new replacement friend, Nathan. Izzy decides to apply for the Hawthorne School counsellor job. Emma tries to start her architectural empire from home but can't keep from spying on the exciting new neighbors.
Gesehen von 4 Usern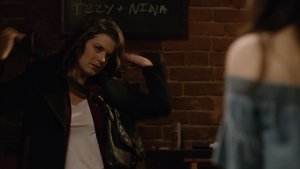 4x3 – Episode 3
The EJI sex slump continues even as Emma insists Jack and Izzy should be okay getting it on without her. So why can't they seem to pull the trigger even while Emma is busy taking over the neighborhood?
Gesehen von 4 Usern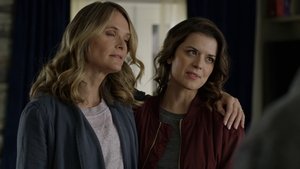 4x4 – Episode 4
Emma's been reading up on the rules of polyamory and apparently EJI is doing it all wrong. Gabe blows Emma's and Izzy's minds by revealing a family secret they absolutely cannot repeat to Jack.
Gesehen von 4 Usern
4x5 – Episode 5
EJI attend Poly Training Camp with Portland's resident poly expert, Coach Remi. They expected the unexpected...but not that they'd be "outed" for doing poly all wrong.
Gesehen von 4 Usern
4x6 – Episode 6
Izzy receives an unusual gift of love from Emma and Jack. And relationship epiphany light bulbs are turning on all over the place.
Gesehen von 4 Usern
4x7 – Episode 7
The aftermath of Izzy and Nathan's egg-cellent adventure has surprising consequences, drawing Gabriel into the sticky mess. Meanwhile, Emma and Jack confront Lala at her own game: neighborhood politics.
Gesehen von 4 Usern
4x8 – Episode 8
Lala's not the only one Izzy has to make reparations to; her bad late-night choices seem to keep ringing up consequences, forcing EJI to confront issues they've all been desperately ducking.
Gesehen von 4 Usern
4x9 – Episode 9
Izzy tries to friend-zone Nathan once and for all. Jack and his mom finally have their showdown.
Gesehen von 4 Usern
4x10 – Episode 10
Everybody in EJI World prepares for the anniversary party, counting down the moments until they sign papers to legally bind them together as a family...unless someone or something changes their minds.
Gesehen von 4 Usern
Quelle:
themoviedb.org