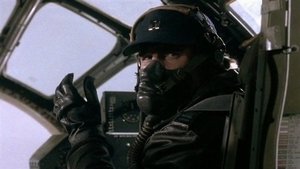 1x1 – Pilotfilm (Teil 1)
Although the Project Quantum Leap isn't ready yet, Sam Beckett doesn't listen to supercomputer Ziggy, hops into the Accelerator and leaps. As Tom Stratton, an Air Force test pilot about to attempt a dangerous flight. Sam finds his memory Swiss cheesed, with only enough left to know that he is not where or when he belongs. According to Sam's friend and partner Al, who appears to him as a hologram nobody else can see, Al explains that the Project has gone awry and in order to leap out of the pilot's body, Sam must successfully fly the X-2 to Mach 3, which according to ...
Gesehen von 9 Usern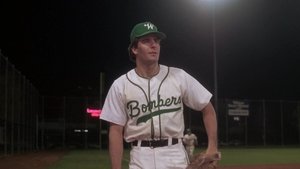 1x2 – Pilotfilm (Teil 2)
As Tom Stratton, Sam comforts his (Tom's) wife and prevents her from having a premature birth. This is what he was sent to do, allowing him to leap home (he hopes). But instead of leaping home, he leaps into Tim Fox, a minor league baseball player in Texas at the end of the 1968 season, in the middle of a game, where he must make the winning play in order to leap further. Aided by errors, Tim Fox, after a dropped third strike on a wild pitch, rounds the bases for the winning score, and Sam leaps into Dr. Gerald Bryant as a college professor in the middle of a class.
Gesehen von 9 Usern
1x3 – Literatur statt Liebe
At a small Ohio college, Sam Beckett is a literature professor who must discourage the amorous advances of a student and finds the woman who left him at the altar. Sam hopes that resolving her conflicts with her father will prevent her from deserting him.
Gesehen von 9 Usern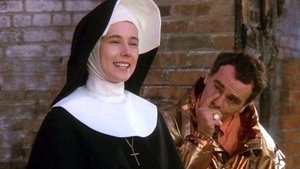 1x4 – Halleluja für ein K.O.
Sam leaps into a boxer that is owned by a convent of nuns who need him to win a boxing match to finance their new chapel.
Gesehen von 9 Usern
1x5 – Rodeo für die Braut
Sam finds himself as a veterinarian who has to compete as a cowboy to win the heart of a cowgirl heiress.
Gesehen von 9 Usern
1x6 – Die Sizilianer von New York
Sam leaps into a mafia hit-man who may not live long since he is romancing the godfather's girlfriend. Also an attempt to bring Sam home causes the 1965 east coast blackout.
Gesehen von 9 Usern
1x7 – Gegen den Strom
As the black chauffeur of an elderly southern woman, Sam must overcome prejudice to prevent the death of a black woman.
Gesehen von 9 Usern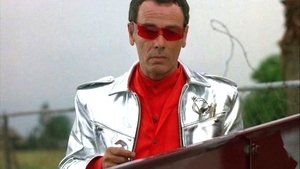 1x8 – Duell auf Rädern
Sam leaps into the body of a gawky teenager to keep the boy's older sister from marrying an abusive alcoholic. Taking advice from Al, Sam hopes to reveal the young man's true nature by challenging him to a drag race.
Gesehen von 9 Usern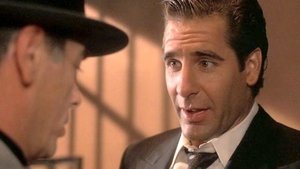 1x9 – Privatdetektive unter sich
Sam, in the body of a Bogie-like shamus, teams up with a 'neat kid' to find the hit man who killed his partner.
Gesehen von 9 Usern
Quelle:
themoviedb.org