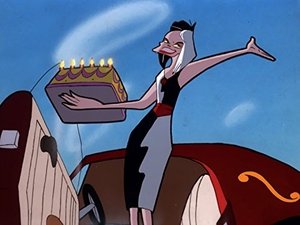 1x1 – Episode 1
Roger and Anita announce that they are moving to a house in the country. Meanwhile, Cruella has plans to bulldoze the farm and send the animals to a glue factory.
Gesehen von 1 User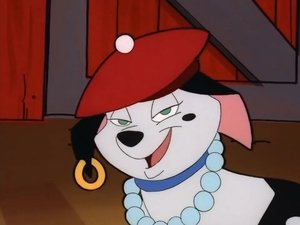 1x2 – Episode 2
A circus elephant wanders onto the farm, and the pups try to hide him from Cruella. Two-Tone accepts Lucky's offer to take her to the fall ball, but jealous Mooch gets some sneaky revenge on Lucky.
Gesehen von 1 User
1x3 – Episode 3
Lt Pug gets a visit from his childhood nemesis, Persian Pete. Rolly lies to Colonel to go swimming and Lucky advocates for the group to sneak past the Colonel's train car.
Gesehen von 1 User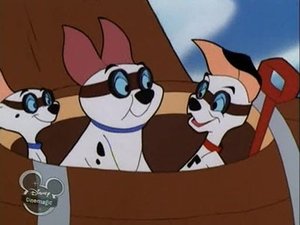 1x4 – Episode 4
When Lucky is a contestant on his favorite game show, he seeks a partner who can help him win. Lucky is determined to win a race to move up in the Bark Brigade.
Gesehen von 1 User
1x5 – Episode 5
Tired of being bullied by Mooch, Rolly turns into a tough guy. Cruella plots to send the Dearlys out of town to impress the owner of a big discount store.
Gesehen von 1 User
1x6 – Episode 6
Rolly thinks he is in love with Dumpling and tries everything to win her affection. Lucky's favorite TV show films at the farm where he discovers the truth about his idol.
Gesehen von 1 User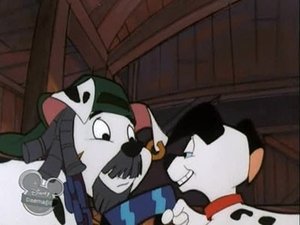 1x7 – Episode 7
Spot wants respect from her peers and the Swamp Rat promises to give her what she wants - for a price. Lt. Pug prepares the pups for the Great Cat Invasion.
Gesehen von 1 User
1x8 – Episode 8
Cruella learns that a billionaire is willing to pay ten million dollars for a vintage train car similar to Colonel's, leading them on an adventure filled with daring stunts.
Gesehen von 1 User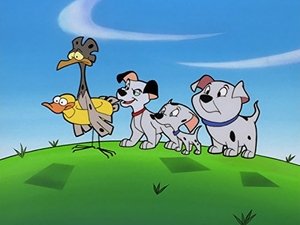 1x9 – Episode 9
When Cornelia and Spot are called away on urgent business, Rolly agrees to egg sit. Spot babysits Peeps, a small chick who puts the gang in dangerous situations searching for food.
Gesehen von 1 User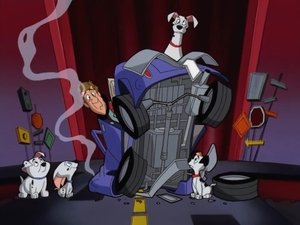 1x10 – Episode 10
When the Dearly's picnic gets canceled on account of Cruella, the main pups think their parents and owners are getting divorced and must try to stop them. Lucky befriends a German shepherd pup named Blaze, and Rolly gets jealous.
Gesehen von 1 User
1x11 – Episode 11
A Christmas Carol with Cruella in the role of Scrooge, Jasper and Horace as Marley, Cadpig as the ghost of Christmas Past, Rolly as the ghost of Christmas Present, and Spot as the ghost of Christmas Yet To Come.
Gesehen von 1 User
1x12 – Episode 12
Lucky and the pups climb aboard a spaceship which takes off into space. When several of Cadpig's casual predictions come true, everyone is convinced that she is a psychic.
Gesehen von 1 User
1x65 – Dalmatian Vacation, Part 3: Dearly Beloved
Roger and Anita reconcile and head to the church to get remarried. Cruella, as usual, has a plan up her sleeves.
Quelle:
themoviedb.org