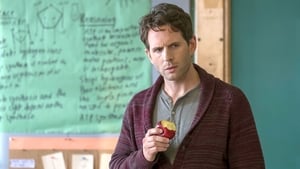 1x1 – Catfish
Jack Griffin loses out on his dream job and becomes a high school teacher of Advanced Placement biology in his hometown of Toledo, Ohio.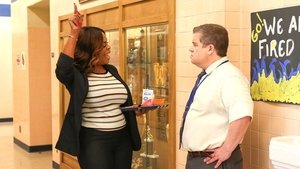 1x2 – Lehrerknast
Jack is put in "teacher jail" when he leaves his class unattended and one of his students gets injured.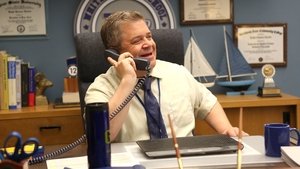 1x3 – Miles Vernichtung
While Principal Durbin struggles with budget cuts, Jack discovers his students pity him, so he rallies, making a splash at the school.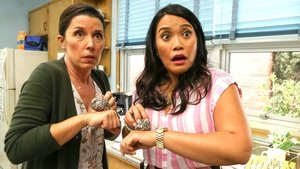 1x4 – Streberhafte Jungfrauen
When his favorite potato chips are removed from the snack machine, Jack starts a hangry snack war with the Student Council; Mary and Michelle try saying no to Stef's relentless side hustle - with mixed results.
1x5 – Ausgehen in Toledo
Jack reluctantly agrees to go out on the town with Mary, Stef and Michelle. However, his superiority complex proves difficult for the women of Toledo to overcome. Principal Durbin feels threatened when Helen fills in for him on the school's video morning announcements.
1x6 – Total verknallt
When Jack is attracted to a student's mother at a parent-teacher conference, he feigns interest in her son, Colin. A group of parents complain to Principal Durbin when they notice a piece of controversial student art from Mary's class.
1x7 – Sich verkaufen
Jack receives an offer from Miles' publisher to write a book of feel-good philosophy that could be his ticket out of Toledo. Durbin accidentally sets off an emotional firestorm when he reveals that while Stef chose Mary as her emergency contact, Mary chose Michelle.
1x8 – Wir machen keine Party
When Victor's parents go out of town, Jack uses their house to host his ex-girlfriend's fund-raising gala.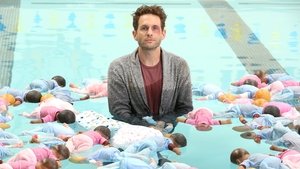 1x9 – Rosemary's Freund
When Jack learns that his dead mother had a lover named Brandon, Jack becomes furious and sets out to destroy the old man.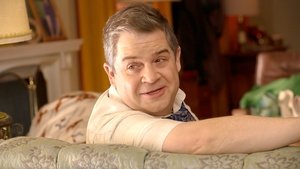 1x10 – Durbins Absturz
Jack takes in Principal Durbin after giving him marriage advice that backfires and gets him kicked out of the house; Jack's students try to help him get revenge against Miles.
1x11 – Acht Schweine und eine Ratte
When one of Jack's students anonymously reports him for canceling their much anticipated fetal pig dissection, he sets out to find the snitch. Durbin's chances at Principal of the Year are in jeopardy when the superintendent visits.
1x12 – Ein Sohn für Miles
Jack convinces Miles that Devin is his illegitimate son; Durbin, Mary, Stef and Michelle disagree on the theme for the Sadie Hawkins dance.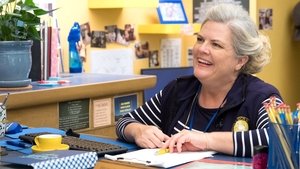 1x13 – Dallas tränken
Jack takes interest in a mission of revenge on behalf of the A.P. Bio kids; Mary, Stef and Michelle think there's an otherworldly presence at Whitlock.
Quelle:
themoviedb.org