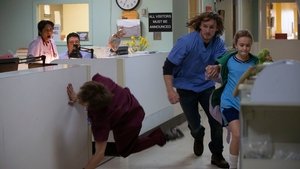 1x1 – Pilot
Tate is on death row and has only 30 minutes until his execution. He's visited by a priest who tells him he's there to help him break out - as long as Tate agrees to do a job for him. Tate agrees and soon finds himself employed by Milton Winter - who impersonated the priest - to care for a young girl, Bo. She has extraordinary powers - to sense the feelings of others and the ability to influence those around her, among others. There are powerful forces who want to get control of her and her abilities and Tate's first job is to get her out of the hospital after her ...
1x2 – Beginner's Luck
FBI Agent Elizabeth Farrell is in charge of tracking down death row escapee William Tate but is informed by the Director of the FBI that for reasons unknown, Bo Adams is traveling with him. He makes it clear that Bo is far more important than Tate and Farrell is subsequently briefed by geneticist Roman Skouris about her abilities. Bo and Tate meanwhile are on their way to the safe house in Philadelphia but have to stop in Atlantic City on the way. They have no money - something they rectify by having Bo help Tate at the craps table. Bo decides to help a waitress whose...
1x3 – Origin
Roman Skouris invites his onetime partner and friend Milton Greene to a coffee shop and suggests they set their differences aside and start over. Milton will have nothing to with him and accuses him of just using Bo and her powers for his own self aggrandizement. Flashbacks to 10 years ago show how they began their work together with Bo's mother, Nina Adams. She had powers similar to Bo's and tells Milton she is pregnant. Milton promises Nina he will always protect her child. In the present day, Tate and Bo arrive in New York City. The FBI are quickly onto them and ...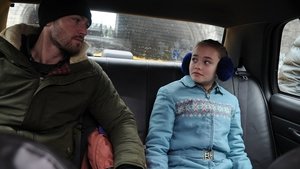 1x4 – Defection
As the dragnet closes, Tate puts his freedom at risk to help Bo find the writer of a long-lost love letter. Meanwhile, Winter makes preparations for an escape from Manhattan as Skouras and Agent Ferrell ramp up the effort to bring Tate and Bo into custody.
1x5 – White Noise
Bo and Tate resurface in Philadelphia where Bo is drawn toward a young woman and her husband, a blogger whose unrelenting pursuit of a mysterious story is threatening to tear the couple apart. Meanwhile, Skouras takes forceful action to track down a traitor within Orchestra.
1x6 – Sinking
With Bo, Winter and Channing in pursuit, Tate travels home to seek out the childhood friends who framed him for murder. Meanwhile at the Orchestra campus, Skouras focuses his attention on the potential of a young telepath.
1x7 – Bang and Blame
After an intense confrontation with Zepeda leaves Bo vulnerable, Winter turns to guardians from Bo's past to protect her once again. As Tate and Winter take risky action to help Bo, revisiting the girl's past reveals surprising information about Channing's history. At Orchestra, Skouras pushes Sean to control his telekinetic abilities, with dangerous results.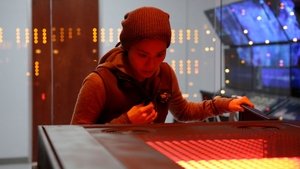 1x8 – Together
Worried that Skouras has developed the ability to locate Bo, Winter sends Channing on a mission to infiltrate the Orchestra campus. Despite Winter's instructions to keep a low profile, Bo is compelled to help a family man who is in over his head.
1x9 – Prodigy
Tate's efforts to keep Bo focused on her training are sidetracked when Bo has a premonition of a young musical prodigy dying in a car crash. In the wake of Channing's capture, Winter sets a risky contingency plan in motion. At Orchestra, Skouras tests the powers of Dani, a newly discovered telepath.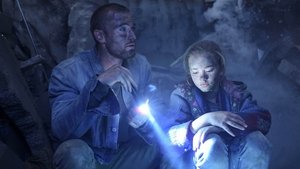 1x10 – Collapse
Bo and Tate attempt to stop a subway bombing, only to find themselves trapped in the aftermath.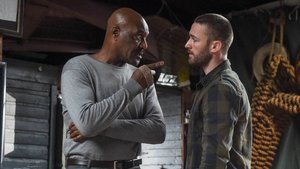 1x11 – Revelation
As Channing struggles to recover from her gunshot wound, Winter takes desperate measures to keep her alive. With Winter distracted, Bo and Tate sneak away to confront Skouras and demand he stop pursuing them. Meanwhile, Dani begins to question her position at Orchestra.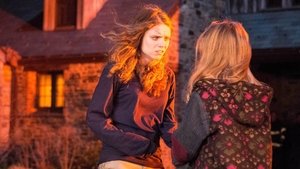 1x12 – Second Chance
When an enraged Dani concentrates her powers on the destruction of Orchestra and Bo, Skouras turns to Winter and Channing for help. Bo and Tate's attempt to start fresh on their own is short-lived when Bo has intense visions of Dani, and pulls them back into danger.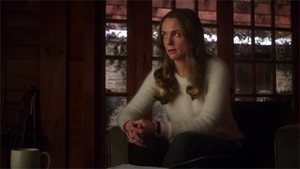 1x13 – Perception
Bo is growing ever reluctant to use her powers, but she may have no other choice when a young woman in a small town disappears, and the finger of suspicion is pointed at someone with knowledge of what may have happened to her.
Quelle:
themoviedb.org