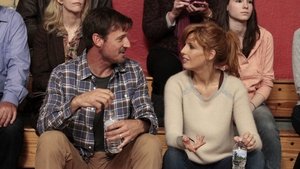 1x1 – Kiss the Sky
A bipolar neuroscientist humanely deals with a manic teen who has a brain tumor and a woman with dementia. Her boyfriend proposes but, struggling with her desire to live life to the fullest, she sabotages things by tossing out her meds.
Gesehen von 2 Usern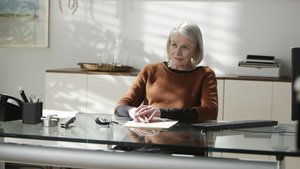 1x2 – Sweet Little Lies
A brain surgeon kills his patient when he has a seizure during surgery; a young girl hallucinates that her head explodes; Dr Black tries to help but are lies in her way? Her boyfriend confronts her for the truth.
Gesehen von 2 Usern
1x3 – Who Are You?
Dr. Black treats patients with Capgras delusion and a woman whose brain only sees half a picture. In retaliation for her one night stands, Cat's boyfriend confesses cheating on her and a confrontation ensues between his mistress and Cat.
Gesehen von 2 Usern
1x4 – Exceptional or Dead
Ali discovers that Leo, Dr. Bickman's rival, doesn't have super-memory but is faking it due to a brain tumor. A new patient turns violent. Dr Black loses her ring before her engagement party.
Gesehen von 2 Usern
1x5 – Jerusalem
Dr Black treats Jacob, a rich Jewish man with God delusions; Arthur relapses so Dr Black gives him hallucinogenic mushrooms. Dr. Lark, who refuses to leave the office, gets an ultimatum from her date.
Gesehen von 2 Usern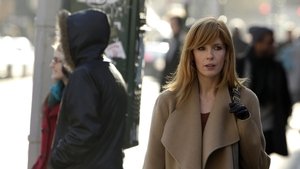 1x6 – Forget Me
Dr. Black treats a man with phantom limb pain and a blind woman with visual hallucinations. Her brother tries to get Cat to reconnect with their dad but she resists. Dr. Bickman tells Leo the truth about his memory loss.
Gesehen von 2 Usern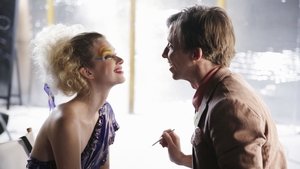 1x7 – Kodachrome
Ian and Catherine work to remove a bullet from a Pulitzer Prize-winning journalist without help from modern technology. Meanwhile, a high-profile makeup artist suffers a minor stroke leaving him color blind; and Catherine meets Will's parents.
Gesehen von 2 Usern
1x8 – Free Will
The Cube is under attack by a violent gunman hounded by voices; Dr Bickman must operate on his shooter. Dr Black treats a patient with alien-hand syndrome and Will suspects she is lying when she cancels their date.
Gesehen von 2 Usern
1x9 – Sing Like Me
Trying to help a sax player with hand tremors who fears brain surgery, Dr Black introduces him to her musician father. Leo begs Ian for a letter of recommendation and Catherine declares her feelings for him.
Gesehen von 2 Usern
1x10 – I Shall Be Released
Dr Black refuses to give up on a girl dying of rabies. She goes manic while searching for a cure and returns Will his engagement ring, this after he'd told her he'd finally fired his mistress Delilah.
Gesehen von 2 Usern
1x11 – Emotion
A doorman collapses, so Dr. Bickman rushes him to the cube and performs an alternative procedure. Meanwhile Catherine gets depressed after making a tough diagnosis. Joshua fears he's enabling his sister.
Gesehen von 2 Usern
1x12 – The Fear
Gesehen von 2 Usern
1x13 – Consequences
Catherine returns to work after a month in treatment but can she keep her job? Esme's biological father needs his daughter's help and Esme finds out about the adoption.
Gesehen von 2 Usern
Quelle:
themoviedb.org