1x1 – A Call to Arms
A young man named Heron, a bastard living in Ancient Greece, discovers that he is the son of Zeus, and sets off on a journey against a cult who worships the enemies of the Gods: the Giants.
Gesehen von 3 Usern
1x2 – Past is Prologue
Electra teaches Heron about his mysterious past and the identity of his father.
Gesehen von 3 Usern
1x3 – The Raid
Hera begins her revenge against Zeus. The polis struggles to defend against Seraphim and his demonic forces.
Gesehen von 3 Usern
1x4 – A Monster is Born
A beloved soul is transported to the underworld. Heron remains in captivity. Seraphim's past is revealed.
Gesehen von 3 Usern
1x5 – Escape or Die
Heron works to free himself from his predicament. Alexia meets with her former master, Chiron the Wise. Hera sends Seraphim to retrieve Zeus's sword.
Gesehen von 3 Usern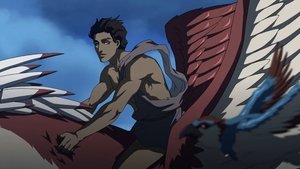 1x6 – Back to Olympus
Zeus attempts to teach Heron a lesson about anger, despite many other Gods' protests. Alexia travels to Melidoni with Evios and Kofi to find the original Giants' carcasses.
Gesehen von 3 Usern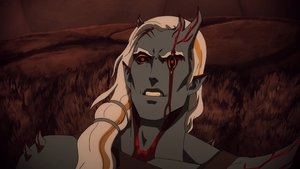 1x7 – The Fields of the Dead
Seraphim's loyalties are tested when Zeus reveals Hera's deceptions. Alexia's company crosses the fields of the dead. War breaks out between the gods.
Gesehen von 3 Usern
1x8 – War for Olympus
Hera launches her final attack on Olympus, and while the other Gods and Heron struggle to defend it, a new demigod rises to the occasion.
Gesehen von 3 Usern
Quelle:
themoviedb.org