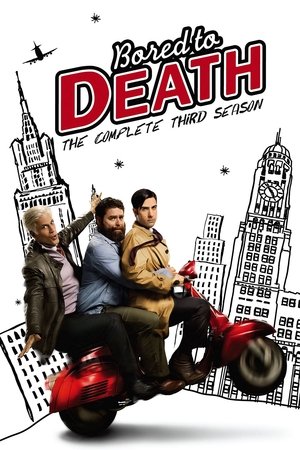 Trailer
3x1 – Folge 1
Jonathan with his father, George with his daughter, and Ray with his son each presents a challenge. Meanwhile, Jonathan's new case goes badly awry.
Gesehen von 3 Usern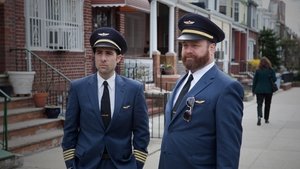 3x2 – Folge 2
Jonathan wants to prove his innocence as the police pursue him.
Gesehen von 3 Usern
3x3 – Folge 3
Jonathan is to appear on Dick Cavett to pitch his new book only to learn that the guest who'll follow him is his nemesis Louis Green. Ray takes Spenser to the park where he sits in with a breast-feeding support group. He then pushes the stroller home and finger paints. George sits his daughter down to warn her about her fiancé's age. Will anything go well? A tackle, a neck brace, and an arrest embody the conflicts and errors.
Gesehen von 3 Usern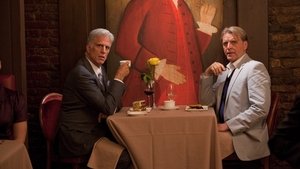 3x4 – Folge 4
George wants to save Emily from Bernard so he tells Jonathan to take her out for a youthful but platonic good time; when she shows him an ad in Craig's List for a detective named Jonathan Ames - and it's someone else's ad - he takes her with him to track down the impostor. Meanwhile, Leah tosses Ray from the apartment for serving a factory-farm chicken to her daughters, so he ends up talking at a bar to an older woman who's a good listener. George, meanwhile, is dining with the earnest Bernard: they have dinner at a restaurant that proves to be owned by Richard in an ...
Gesehen von 3 Usern
3x5 – Folge 5
Ray wonders if he should break off his torrid affair with Belinda now that Leah has invited him back to bed. George refuses to talk to Jonathan, but they do go to friendship counseling. To get back into George's good graces, Jonathan investigates Richard's claim that his restaurant's produce comes from within 50 miles; he gets help from Ray, who plays his jail brotherhood card with Louis with unexpected success. George, preparing for a singing role in a Yale Club review, finds his voice teacher irresistible.
Gesehen von 3 Usern
3x6 – Folge 6
Men's performances leave something to be desired. Leah finds Ray in a compromising position, and he moves in with George for a few days. George responds limply to Josephine. Jonathan continues his pursuit of information about the sperm bank engulfed in flames years ago. Then, the father of Patti, his first college girlfriend, gives him a job to guard a valuable family necklace during the night before his daughter's wedding. The job comes with strings: Patti wants to sleep with Jonathan one last time before the wedding. With the necklace in a briefcase handcuffed to ...
Gesehen von 3 Usern
3x7 – Folge 7
Four quests. Jonathan makes headway in his search for information about the fire at the sperm bank when Rose, a graduate student in library science, pays him a call; she's searching for her father as well. Her information takes them to Riker's Island and then to a hat shop. There's a Ferris wheel ride as well. George gives Ray a book about the psychological aspects of back pain. George hopes Emily will come to his performance of "Dream the Impossible Dream" - he wants her affection; Ray wants Leah to let him back in. For at least one, a successful quest comes at a ...
Gesehen von 3 Usern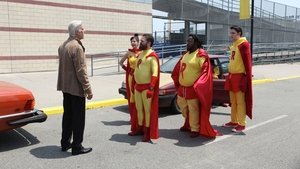 3x8 – Folge 8
Ray finds solace in the fans of Super Ray, George offers a toast at the engagement party he hosts for Emily and Bernard, and Jonathan continues to sort through his feelings, questions, and expectations that accompany the discovery of the identity of his biological father. Thugs take Jonathan's sperm donor to the locker room of a baseball stadium where he's menaced by a man he owes $10,000. Jonathan agrees to stay as a hostage while dad goes to get the cash; the clock ticks and Jonathan may be murdered. George, Ray, and the Super Rays attempt a rescue. Will Jonathan ...
Gesehen von 3 Usern
Quelle:
themoviedb.org