1x0 – Behind the Badge: City of Immigrants
An insider's look at the making of Copper. Viewers go behind the scenes of the gripping crime series as the cast and crew recreate one of the darkest and most storied times in American history - 1860s New York City.
Gesehen von 1 User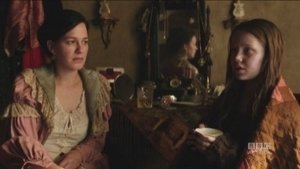 1x1 – Surviving Death
September 17, 1864. New York City is still recovering from the Draft Riots of 1863. In Five Points, the worst slum in the country, Detective Kevin Corcoran of the New York City Metropolitan Police Department's Sixth Precinct finds himself investigating the murder of a young girl that hits uncomfortably close to home. As the investigation heats up, detectives Corcoran, Francis Maguire, Andrew O'Brien, and old comrade, Doctor Matthew Freeman, must navigate the slums of Five Points and the mansions of Uptown to search for the child's killer.
Gesehen von 1 User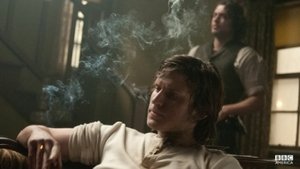 1x2 – Husbands and Fathers
September 21, 1864. Corcoran receives a lead on a figure from his past who may have information about the loss of his family. What he learns does little to ease his mind and only raises more questions. Meanwhile, Annie Reilly's pursuers become brutally violent in their search for the child, forcing Corcoran and his team to come up with a plan for her safety. In the mansions of Uptown New York, Robert Morehouse strives to please his father, Norbert, who wishes to purchase the entire Five Points.
Gesehen von 1 User
1x3 – In the Hands of an Angry God
September 26, 1864. Racial tensions in Five Points come to a head as the body of an Irishman is discovered lynched and hanged. While all evidence points toward a black pastor as the murderer, Corcoran has doubts. As the people of New York cry for a hanging, Corcoran is forced to question every piece of evidence with the help of Doctor Matthew Freeman. The Morehouse family attempts to capitalize on the situation by eyeing new parcels of land in the Points that may become available if the city panics. Meanwhile, the search for Corcoran's missing
Gesehen von 1 User
1x4 – The Empty Locket
October 2, 1864. Corcoran uncovers a new piece of evidence that provide clues about his daughter's mysterious death and the disappearance of his wife. As he investigates the trail behind this new discovery, he finds a tragic personal link to a current murder investigation of one of Five Points' most infamous women. Meanwhile, Doctor Matthew Freeman faces personal challenges of his own as his ex-boxer uncle, Marcus Freeman, uses his friends to execute his planned return to the ring.
Gesehen von 1 User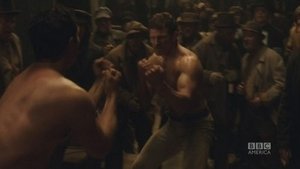 1x5 – La Tempête
October 11, 1864. Detectives Maguire and O'Brien uncover a gang's scheme to rob some of the wealthiest families in New York City. Corcoran, once informed, must ensure the safety of patrons at an upscale fundraiser without intruding upon Norbert Morehouse and Elizabeth Haverford. As the police prepare for the gala, Maguire reveals a startling, life-changing decision, surprising O'Brien and Corcoran. Meanwhile, Marcus Freeman prepares Jasper Longfield for his exhibition fight against "Irish" Jake McGinnis. As the former boxer trains his new protégé, it becomes apparent ...
Gesehen von 1 User
1x6 – Arsenic and Old Cake
October 16, 1864. Corcoran and O'Brien are charged with solving a peculiar double murder. As the detectives weigh the evidence, affairs and deception come together in a surprising case of revenge gone wrong. Five Points gathers to watch the exhibition fight between Jasper Longfield and "Irish" Jake McGinnis. But as the boxing match continues, it becomes apparent that there is more riding on this fight than meets the eye. As racial tensions flare in the final moments, Robert Morehouse is forced to make a decision that will affect the security of Five Points and New ...
Gesehen von 1 User
1x7 – The Hudson River School
October 18, 1864. Corcoran once again finds himself re-evaluating the decisions he's made about Annie. The arrival of a group of high society out-of-towners offers Robert Morehouse a unique business opportunity. As he explores the potential investment and its risks, he finds himself running interference on personal conflicts between those closest to him. Meanwhile, Detective O'Brien's spitfire of a wife, Sybil, demands that her husband uses his connections within the Sixth Precinct to verify the truth of a rumor that New York City is in danger.
Gesehen von 1 User
1x8 – Better Times Are Coming
November 8, 1864. On Election Day in New York City another murder hits close to home for the detectives of the Sixth Precinct. With tensions running high, Maguire takes the law into his own hands, forcing Corcoran to make a difficult decision. In Carmansville, Doctor Matthew Freeman struggles to maintain his medical practice while caring for his reclusive wife Sara. Uptown, Robert Morehouse's newest affiliates prove a more formidable group than he initially anticipated. Joining them on a journey to receive their latest investment, Morehouse is faced with a series of ...
Gesehen von 1 User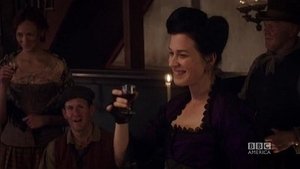 1x9 – A Day to Give Thanks
November 24, 1864. It's Thanksgiving Day but Corcoran finds himself in an ungracious state. The fallout of recent murders and a shocking discovery leaves the detective shaken to the core. Robert Morehouse's latest business entanglement takes a dire turn as his associates attempt to bring his father into the deal. Sensing what this could mean for Norbert, Morehouse must act quickly to keep his father out of the scheme.
Gesehen von 1 User
1x10 – A Vast and Fiendish Plot
November 25, 1864. Corcoran is racing the clock to keep his life and New York City intact. Joining forces with Robert Morehouse, Eva Heissen, and the coppers of the Sixth Precinct, Corcoran prepares for his biggest fight since the Draft Riots. Doctor Matthew Freeman is forced to make a difficult decision when wife Sara takes her well-being into her own hands, placing their family at risk. Morehouse discovers the true nature of his father's involvement with his new business associates. With little time and no options, he calls upon the one person he trusts implicitly -...
Gesehen von 1 User
Quelle:
themoviedb.org