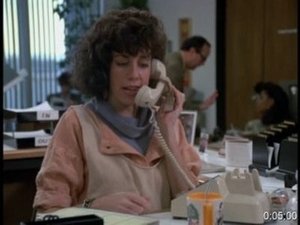 1x1 – Das Model und der Schnüffler
Maddie Hayes wakes up to find her staff have quit and all her money has been stolen. One of her few remaining assets is a loss-making investigation agency run by David Addison. She sacks the staff but David is determined to keep it going.
Gesehen von 5 Usern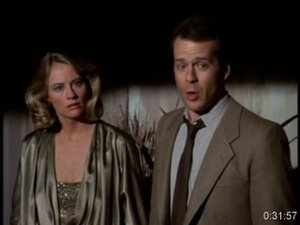 1x2 – Killer unter sich
It is Maddie's first day at the Blue Moon Detective Agency but there is nothing to do. In desperation, David 'steals' a client from a rival agency. The man wants them to find his estranged son, but all is not as it seems.
Gesehen von 5 Usern
1x3 – Erst die Gedanken - dann der Film
Blue Moon have been hired as security consultants for an aerospace firm from which a rival company has been stealing secrets. Maddie and David work through the rival company's owner and a psychic before they work out what is going on.
Gesehen von 5 Usern
1x4 – Mord auf sanfter Welle
Paul McCain reigns over late night AM talk radio, KRKD 1040. During the 2:00 to 6:00 o'clock a.m. time slot, listeners could call "The Heartbreak Hotline" at 555-HART to pour out their fears, hopes and dreams. One night, in the midst of a live broadcast, loud, violent staccatos of gunfire burst out across the air, stopping the voice of Paul McCain in mid-sentence. The resulting investigation receives attention and front page headlines; David immediately sees dollar signs; all Maddie sees is they have no client and she turns up her nose at the idea of lonely people ...
Gesehen von 5 Usern
1x5 – Tod auf Schienen
When Ms. DiPesto has won a competition, she is allowed to join a Murder on the Orient Express (1974) inspired crime game in a train created by her favorite crime author. She is accompanied by Maddie and David to central station. Maddie and David miss to leave the train before it starts off and now have to stay on it since it won't stop for the next 24 hours. When a real murder happens, everybody is suspicious and the two detectives have to solve the crime.
Gesehen von 5 Usern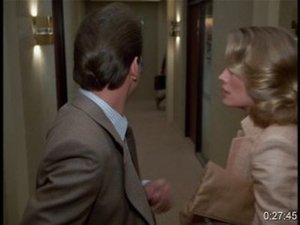 1x6 – Schulden und Spione
David gets the agency a job collecting money from debtors, which he believes that it will be easy but Maddie is not so sure. They find themselves involved in murder, a disappearing body and an international conspiracy.
Gesehen von 5 Usern
Quelle:
themoviedb.org