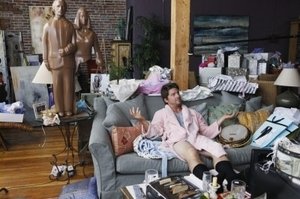 1x1 – Pilot
After Alex leaves her fiance, Dave, at the altar, they struggle to maintain relationships with their mutual friends.
Gesehen von 5 Usern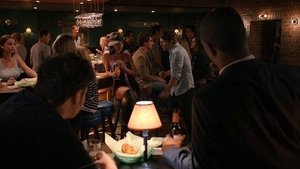 1x2 – The Quicksand Girlfriend
Dave's fling begins turning into a relationship he doesn't want; Jane tries to help Alex find a roommate.
Gesehen von 5 Usern
1x3 – Your Couples Friends & Neighbors
Jane thinks she and Brad should befriend a sophisticated couple; Max and Dave notice that things are disappearing from their apartment; Alex starts dating an artist.
Gesehen von 5 Usern
1x4 – Mein Coming Out
Max's friends encourage him to tell his parents he is gay; Penny meets her perfect man.
Gesehen von 5 Usern
1x5 – Like Father, Like Gun
When Brad's dad receives good news on some medical tests, his new view on life is difficult for Brad to accept; Penny meets an attractive Italian, but she can only speak to him when she's drunk.
Gesehen von 5 Usern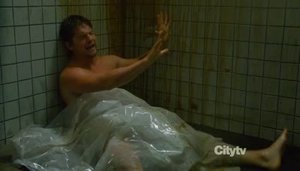 1x6 – Of Mice & Jazz-Kwon-Do
Brad plays matchmaker to a co-worker; Penny regrets inviting Jane to her martial-arts class; Dave helps Alex with odd jobs, leading his friends to think he wants to get back together with her.
Gesehen von 5 Usern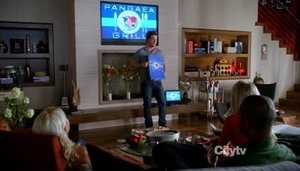 1x7 – Dave of the Dead
Dave shocks everyone by quitting his job and plans to open a restaurant; Jane and Max face off in silly challenges; Penny is exhausted by trying to keep up with her new boyfriend's friends.
Gesehen von 5 Usern
1x8 – The Girl With the David Tattoo
Former couple Dave and Alex regret their couples tattoos; Jane feels Max is missing Mr. Right.
Gesehen von 5 Usern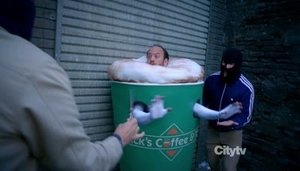 1x9 – You've Got Male
A big chain coffee store becomes Alex's competition; Dave runs into his high school teacher.
Gesehen von 5 Usern
1x10 – Bo Fight
Alex's string of "girls' nights out" doesn't sit well with Penny; Max pushes Dave to get even.
Gesehen von 5 Usern
1x11 – Barefoot Pedaler
A concert outing goes awry.
Gesehen von 5 Usern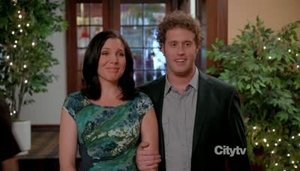 1x12 – The Shershow Redemption
An old friend gets married, and the bride thinks Alex is a jinx; Penny and Derrick pretend to be engaged.
Gesehen von 5 Usern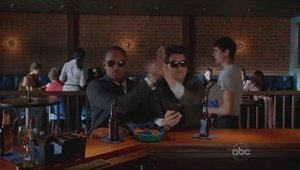 1x13 – Why Can't You Read Me?
Alex and Jane's sibling rivalry heats up; Dave dates an attractive woman (Bre Blair) with an unusual quirk; Penny gets an assistant
Gesehen von 5 Usern
Quelle:
themoviedb.org