1x1 – Rolling Thunder: Part 1
Gesehen von 5 Usern
1x2 – Rolling Thunder: Part 2
Gesehen von 5 Usern
1x3 – Man in a Glass House
A mobster writes a book and in it he says some things about some people that are not nice. And among them is Hardcastle, who wants to get him. And his former associates are not pleased with it too and when they bring him to them and threaten him, he counters by saying he has records of everything they have done, so he tells them to back off. After he leaves, they meet with a fixer whom they've hired to get the records he has and kill him. While trying to get the records to a safe location, Hardcastle runs into him, literally, so Hardcastle wants to see what he has in ...
Gesehen von 5 Usern
1x4 – The Crystal Duck
McCormick's former cell mate who's on parole is informed by his parole officer that because of a violation which wasn't his fault, he could be sent back to prison. That's when the parole officer tells him there's a way out--that he should pay him $1000 a week, and he doesn't care how he gets it. When McCormick and Hardcastle go to play cards with some other judges, the guy robs them and McCormick knows he did it. Later McCormick tells Hardcastle about his friend and that he has been staying with him. When they go home they discover that they've been robbed. McCormick ...
Gesehen von 5 Usern
1x5 – Goin' Nowhere Fast
A convict escapes from prison and takes the warden's wife with him but is she his hostage or accomplice. He then calls Hardcastle, who's shocked to hear from him. He then goes after him with McCormick, but without telling him how he knows the man and what is he after.
Gesehen von 5 Usern
1x6 – The Black Widow
When several men some of whom work for criminals turn up dead and they all appear to have dated the same woman. So Hardcastle looks into it but a Captain who doesn't like Hardcastle tells him to stay away. So Hardcastle has McCormick come on to her. Hardcastle eventually learns that McCormick is in danger.
Gesehen von 5 Usern
1x7 – The Boxer
A boxer whom McCormick knows, is training for the Olympics. But a criminal is pressuring him to turn pro which would make him ineligible for the Olympics. So along with Hardcastle they try to help him.
Gesehen von 5 Usern
1x8 – Once Again with Vigorish
Gesehen von 5 Usern
1x9 – Killer B's
Gesehen von 5 Usern
1x10 – The Prince of Fat City
Gesehen von 5 Usern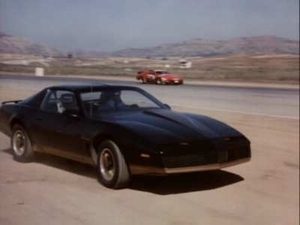 1x11 – Hotshoes
Gesehen von 5 Usern
1x12 – Flying Down to Rio
Gesehen von 5 Usern
1x13 – Just Another Round of That Old Song
Gesehen von 5 Usern
1x14 – Third Down and Twenty Years to Life
Gesehen von 5 Usern
1x15 – Whistler's Pride
Gesehen von 5 Usern
1x16 – Mr. Hardcastle Goes to Washington
Hardcastle is being considered for a Supreme Court position. And a man in Washington for some reason doesn't want him to get it.
Gesehen von 5 Usern
1x17 – School for Scandal
Hardcastle wants to apprehend a man who's like a modern day Fagin who trains young people to steal. So he has McCormick join his ranks.
Gesehen von 5 Usern
1x18 – The Georgia Street Motors
Hardcastle learns that a man he sent to prison who was up for parole has decided not to take it. Hardcastle goes to see him and he says that he was doing research on other parolees and discovered that some parole convicts have killed shortly after being released. Hardcastle learns that all the men killed were originally sentenced to death or life imprisonment. Essentially they were never ever to reenter society. McCormick suspects a vigilante. Hardcastle discovers that all of them were sentenced by one of three judges whom Hardcastle knew. Hardcastle decides to set a ...
Gesehen von 5 Usern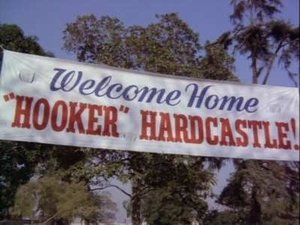 1x19 – The Homecoming: Part 1
Gesehen von 5 Usern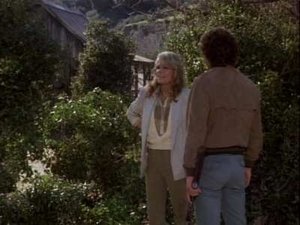 1x20 – The Homecoming: Part 2
Gesehen von 5 Usern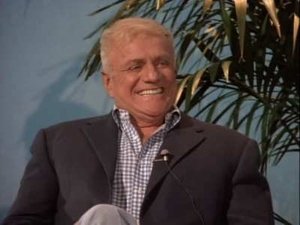 1x21 – Did You See the One That Got Away?
Gesehen von 5 Usern
1x22 – Really Neat Cars and Guys with a Sense of Humor
Gesehen von 5 Usern
1x23 – Scared Stiff
Gesehen von 5 Usern
Quelle:
themoviedb.org