1x1 – Das Schwert von Grayskull
Warrior witch Teela searches for the fabled Sword of Power's champion - and finds adventurous teen Adam and his Tiger Tribe friends, Cringer and Krass.
1x2 – Die Macht von Grayskull
Stunned by his newfound powers, Adam and crew race to Castle Grayskull to recharge the Sword of Power with Prince Keldor and his evil allies in pursuit.
1x3 – Die Erben Grayskull
Adam discovers the truth about his forgotten past. But a surprise reunion with an unexpected relative leaves Adam and his friends buried in the dust.
1x4 – Die Helden von Grayskull
Cringer, Krass, Teela and Duncan harness the power of Grayskull to unlock their inner heroes and help Adam resist evil trio Keldor, Evelyn and Kronis.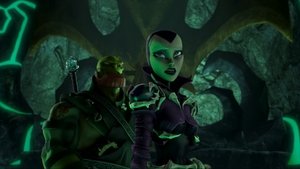 1x5 – Wir haben die Kraft
Skeletor's sidekicks plot behind his back. Teela is reluctant to power up with Adam's team, but stampedes of vicious beasts might not give her a choice.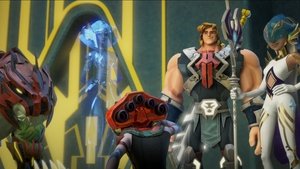 1x6 – Orko der Große
Duncan reboots a robot who thinks he's a great magician and causes chaos around the castle. Kronis uses a clever disguise to bypass the royal guards.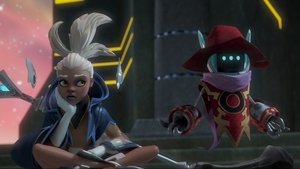 1x7 – He-Man, der Gejagte
Former foes confront Cringer, Adam and Krass in the jungle and reveal how the loyal tiger lost his claws. Teela attempts to pinpoint Keldor's location.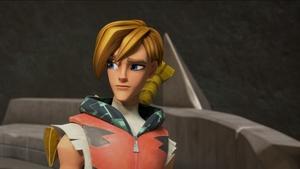 1x8 – Die Ruhe vor dem Sturm
Kronis and Evelyn hire hunter R'Qazz as they plot to overthrow Skeletor. He-Man and King Randor fight side-by-side as a Havoc storm consumes Eternos.
1x9 – Die Macht der Chaosmagie – Teil 1
Adam and the Masters of the Universe finally face Skeletor before he summons his own powerful Dark Masters for a savage showdown at Snake Mountain.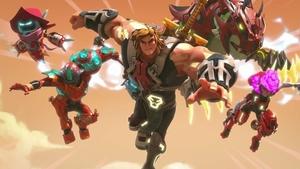 1x10 – Die Macht der Chaosmagie – Teil 2
Krass and Ork-0 catch up to Adam and the heroes before they race to Eternos to save King Randor from Skeletor and his dark army's epic assault.
Quelle:
themoviedb.org