1x1 – Episode 1
A manipulative agent (Morgan Fairchild) monitors the careers of two young models (Nicollette Sheridan and Terry Farrell).
1x2 – Episode #1.2
Laurie quickly becomes the hottest new model in the business; disturbing news unnerves Blair and David.
1x3 – Episode 3
Grant learns he will soon become a grandfather; Taryn gets a part in a music video; David tells Blair about a loan shark.
1x4 – Episode 4
David asks Grant for a loan to save Tempus; Racine discovers another star to rival Laurie; Taryn and singer John Waite work on the music video.
1x5 – Episode 5
Julia confronts Taryn and Laurie at a party for John Waite; Harper World Wide incorporates Tempus Sportswear; Racine urges Wesley (Dack Rambo) to ruin David.
1x6 – Episode 6
Laurie and Chris' working relationship turns romantic.
1x7 – Episode 7
Dinah believes modeling may be ruining Laurie's grades; John Waite invites Taryn to go on tour; Blair's family hears from the kidnappers.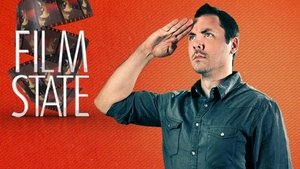 1x8 – Episode 8
Julia secretly cancels Taryn's tour plans with John Waite; David and the Harpers stand vigil over Blair; a mysterious man stalks Laurie.
1x9 – Episode 9
Colette (Lauren Hutton) arrives; Blair decides to model again; Racine prepares Chris for stardom; a magazine story may hurt Laurie.
1x10 – Episode 10
Grant wants to postpone his vacation; Wesley (Dack Rambo)undermines his father's acquisition; Laurie feels guilty; Wesley romances Colette.
1x11 – Episode 11
Laurie's mother dines with Jake Larner; Lweis Crosby seeks Laurie in New York; Racine and Wesley plot to blackmail Grayson Carr.
1x12 – Episode 12
Laurie and Chris grow closer; Wesley continues to destroy his father's marriage to obtain control of the company; stalker fan shows up at Caswell home; Marjorie learns of Wesley's true colors to hurt his father.
1x13 – Episode 13
Marjorie's plane crashes coming home; Grayson Carr acquiesces to Wesley and gives Tempus Sportswear a negative review; Mark Bailey discovers secrets about Racine in Denton, Texas; Laurie's stalker fan gets a job working for Racine.