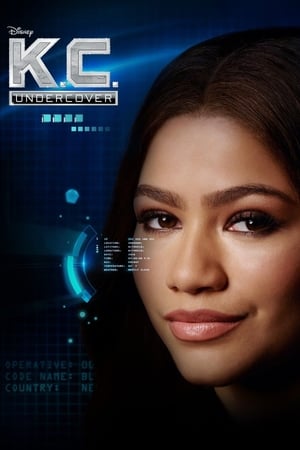 Trailer
2x1 – Familie Cooper reaktiviert! (Teil 1)
K.C. is finally coming to terms with no longer being a spy, but when a feared criminal escapes, the Coopers are given a chance to rejoin The Organization.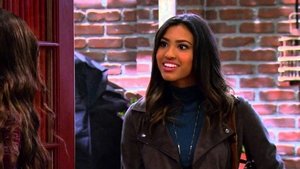 2x2 – Familie Cooper reaktiviert! (Teil 2)
When a college student shows up claiming to be a relative, Kira is forced to tell a family secret she's been holding for years. Meanwhile, Marisa and Ernie give K.C. tips on how to handle her first date with Darrien.
2x3 – Kiras Geheimnis
When Kira forbids K.C. from spending time with her newfound cousin Abby, the teenage spy finds a way around her mom's orders.
2x4 – Wer ist Abby?
Kira reluctantly agrees to help K.C. reunite Abby with her mother Erica, who has been hiding from The Other Side and The Organization for several years.
2x5 – Was, wenn … ?
When Darien is mysteriously injured in an accident, K.C. tries to figure out who is behind it. Meanwhile, Craig becomes head of security for a vice-presidential candidate.
2x6 – Unfallgefahr
When K.C. learns Erica and Abby are working with the head of The Other Side to carry out an evil mission at the Presidential election party, the Coopers must act fast to stop the enemy agents.
2x7 – Gedankenkontrolle
Ernie tries to impress The Organization with his science skills and develops a truth serum. But things get out of hand when K.C. accidentally drinks it!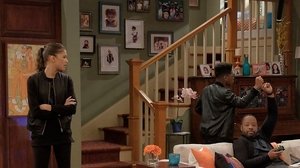 2x8 – Die schmerzliche Wahrheit
K.C. and Craig tell Ernie that he's in charge of the next mission to try and boost his self-esteem; really, K.C. is the one running things.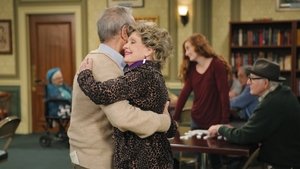 2x9 – Ernie ist der Boss
K.C. goes undercover in a retirement home as a senior citizen named Bernie; she wins the affections of a feisty fellow senior named Irma.
2x10 – Tanze, als würde niemand zusehen
When Craig and Kira discover they were never legally wed, K.C. decides to throw them a do-over wedding.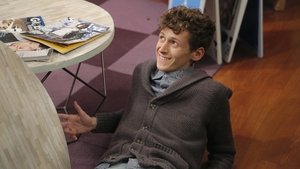 2x11 – Pech in der Liebe
When K.C. has to find an undercover spy to pass a test for a promotion at The Organization, everyone at the Cooper's neighborhood potluck becomes a suspect. Meanwhile, Petey is on his own mission to try and scare Judy.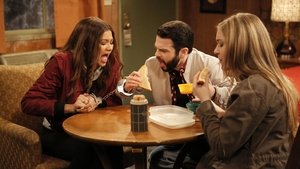 2x12 – K.C. steigt auf
When K.C. has to capture wanted computer hacker.Noah Stone, she finds herself in competition with teen bounty hunter, Pinky Carter, who is also determined to take the hacker into custody.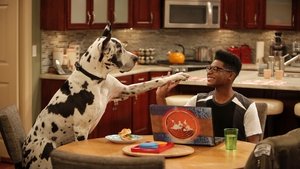 2x13 – Schnapp ihn, wenn du kannst
When K.C. has to catch a ring of criminals smuggling fireworks, she reluctantly has to take on a new partner, canine spy, Dexter.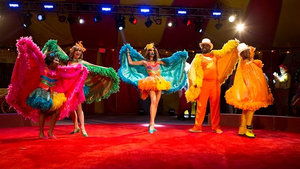 2x14 – Der Superhund
K.C. and her family use a myriad of disguises to nab an art thief; this includes going under cover as a traveling circus.
2x15 – Drahtseil des Grauens (Teil 1)
Grandma Gayle takes Ernie and K.C. back to the '70s to show them how Cleo Brown became the first black woman to spy for The Organization.
2x16 – Drahtseil des Grauens (Teil 2)
Conflict arrises when K.C. and Kira are both nominated for The Organization's "Spy of the Year" award.
2x17 – Die Legende von der bösen, bösen Cleo Brown
Ernie and K.C. go undercover with a group called the Volunteens; Craig prepares for his new assignment to protect an ambassador.
2x18 – Und der Preis geht an …
The Volunteens give K.C. an assignment that pits her against Craig and his job of protecting the ambassador.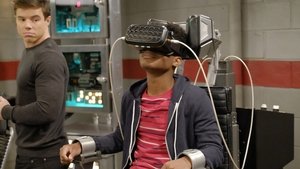 2x19 – Mission Umwelt (Teil 1)
When K.C. goes into a virtual reality game to rescue Ernie, it becomes the craziest Halloween ever for the teen spies as they try to tackle the alternate universe and enemy agents Darci and Damon, the masterminds behind the evil game.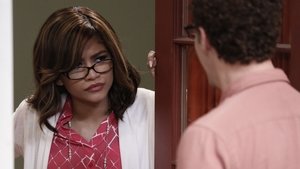 2x20 – Mission Umwelt (Teil 2)
K.C. tries to keep her identity a secret from Barnes during a school mandated interview.
2x21 – Virtueller Wahnsinn
When K.C.'s latest mission is compromised, she is then tasked to find the mole in The Organization.
2x22 – Undercover-Mutter
It's Christmas time and K.C. tells everyone she has to go pick up a last minute gift but instead goes to The Organization therapist, Dr. Levinstein.
2x23 – Vertraue niemandem
The Coopers go undercover in a biker club to find Richard, the head of The Other Side. Meanwhile, everyone thinks K.C. is losing it when she claims to have seen her evil cousin Abby, the enemy agent she eliminated earlier on.
2x24 – Ein unerwartetes Wiedersehen
K.C. and her family find themselves in an epic spy showdown vs. The Other Side when her evil aunt Erica and her family return.
2x25 – Episode #2.25
2x26 – Episode #2.26
2x27 – Episode #2.27
2x28 – Episode #2.28
2x29 – Episode #2.29
Quelle:
themoviedb.org