4x1 – Tauch mich einfach ein
After Eve and Villanelle's exchange on the bridge, Eve is on a revenge mission; Villanelle finds a brand-new community in an attempt to prove she's not a monster.
Gesehen von 5 Usern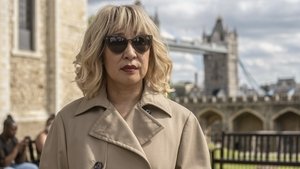 4x2 – Nicht fressen lassen
While Villanelle's quest for change goes awry, Eve locates Helene who may be useful in her revenge mission against The Twelve.
Gesehen von 4 Usern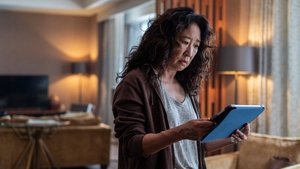 4x3 – Ein Regenbogen in beigen Stiefeln
Rejected by Eve, Villanelle seeks help elsewhere. Eve uncovers a name of The Twelve's top tier whilst Carolyn discovers promising intel of her own.
Gesehen von 4 Usern
4x4 – Es ist eine Qual und ich bin ausgehungert
Eve struggles to identify her lead in The Twelve. Villanelle gets her mojo back - she decides to be good by embracing what she's good at - killing. Carolyn discovers an old acquaintance in Cuba and decides to go rogue.
Gesehen von 4 Usern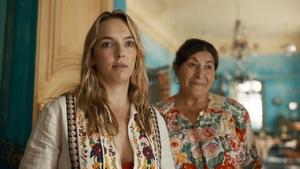 4x5 – Werd' nicht gleich anhänglich
Eve delves into the past of her target and unearths some secrets. Villanelle re-embraces killing, deciding to kill those who oppressed her. Carolyn tracks down a top member of The Twelve.
Gesehen von 4 Usern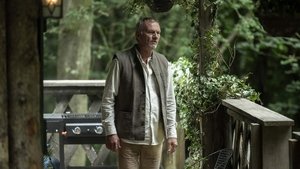 4x6 – Ich bin die Gewinnerin
Eve and Villanelle reunite before pursuing their own missions, which leads Villanelle to another assassin in The Twelve. Eve moves closer to achieving her revenge mission. Carolyn faces a ghost from her past.
Gesehen von 4 Usern
4x7 – Tote Dinge schön aussehen lassen
Eve takes on an even bigger revenge mission against The Twelve and realises she may need Villanelle's help. Villanelle has a dalliance with the new assassin. Carolyn's latest string of intel may lead her home.
Gesehen von 4 Usern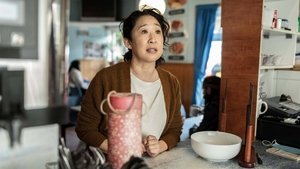 4x8 – Episode 8
Eve and Villanelle focus on making a seismic stab at The Twelve, risking their own lives; Carolyn arrives home as a traitor, she has a finite amount of time to use her intel as leverage to get herself back in the game.
Gesehen von 4 Usern
Quelle:
themoviedb.org