1x1 – Die Miliz
A deep-cover operative named Martin Odum, who has an uncanny ability to transform himself into a different person for each job. But his own identity comes into question when a mysterious stranger suggests that Martin isn't who he thinks he is.
Gesehen von 6 Usern
1x2 – Nervengas
Martin, Crystal and Troy Buchannan go undercover when a chemistry teacher and his family are kidnapped. The case takes on urgency when it's feared the kidnappers will use the teacher to manufacture a deadly gas.
Gesehen von 5 Usern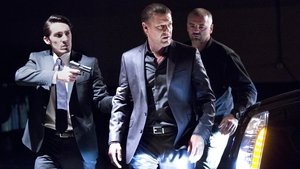 1x3 – Der Waffenhändler
Martin assumes the legend of Dante Auerbach, an international arms dealer known as the "Lord of War," in order to track the sale of VX gas and rescue kidnapped chemist Richard Hubbard. He makes contact with beautiful arms dealer Ana Paulanos, the right hand of a mysterious Chechen mobster known as "The Colonel." Martin develops a romantic entanglement with Ana as he gains The Colonel's trust - but does he trust him enough to trade him all the VX gas?
Gesehen von 4 Usern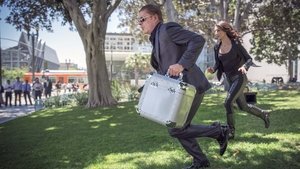 1x4 – Verrat
Martin gets the Colonel and Ana Paulanos captured after purchasing VX gas from them. One of the Colonel's followers discharges VX gas on a crowded bus and guarantees to strike again if the Colonel and Ana aren't freed.
Gesehen von 4 Usern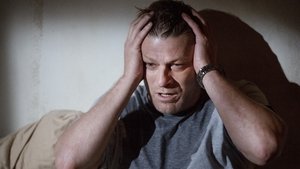 1x5 – Im Alleingang
Amid concerns raised by the FBI psychiatrist, Martin is required to take time off. Instead he continues his off-book operation to uncover his own identity. Under cover of a new legend he tracks down McComb's contacts in Texas.
Gesehen von 4 Usern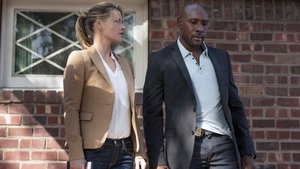 1x6 – Auf der Flucht
Dobson's mysterious employers, The Verax Corporation, send a team of professional hitmen to retrieve Dobson, forcing Martin to take his prisoner on the run in a frantic escape back to Los Angeles.
Gesehen von 4 Usern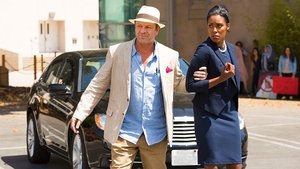 1x7 – Der Anschlag
Martin returns to DCO after the events in Houston and is presented with a brand new case: someone is threatening to assassinate a Saudi Prince during a visit to Los Angeles. The investigation leads Martin and Rice to a beautiful and charismatic female rights activist named Hani Jabril. Her cause is just but will she cross the line and kill for it?
Gesehen von 4 Usern
1x8 – Enttarnt
Martin stays in legend as journalist Sebastian Egan to exonerate Hani Jabril and find the real assassins of Prince Abdullah. DCO is forced to pursue the investigation "off book," ultimately leading Martin into his most dangerous stand off yet.
Gesehen von 4 Usern
1x9 – Operation Raining Fire
Martin escapes from the Saudi's interrogation only to learn that Sonya and Aiden have been kidnapped. In the process of tracking them down, he learns more about the connection between Verax, Arcadia and his own past.
Gesehen von 4 Usern
1x10 – Identität
Martin discovers that Verax may be plotting an assassination, led by a mysterious figure named John Cameron. When Martin gets kidnapped while investigating, he's shocked at what he discovers regarding his own identity.
Gesehen von 4 Usern
Quelle:
themoviedb.org