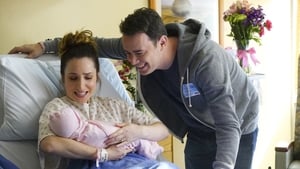 1x1 – Erstes Date / Die Geburt / Die College-Tour / Die Beerdigung
As the Short family's lives unfold in four brief stories each week, they try to savor the moments that add up to what life's all about.
Gesehen von 9 Usern
1x2 – Interruptus / Zweites Date / Stillen / Umzug
Joan attempts to lead an impromptu family therapy session, and Matt and Colleen have a great bad date.
Gesehen von 9 Usern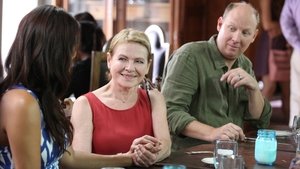 1x3 – Schlafentzug / Heather schickt eine E-Mail / Colleen lernt die Familie kennen / Baum fällen
Matt invites Colleen to brunch with the family and coaches her through the difficult task of connecting with them.
Gesehen von 9 Usern
1x4 – Chads letzte Mahlzeit / Dreieck / Neue Betten / Tims große Runde
The siblings congratulate Greg after word spreads that he stood up to Joan for passive-aggressively questioning Jen's parenting skills. Also, Chad insists on having one last meal with Colleen's grandmother before heading off to jail, Matt and Greg discourage Tim from beating John at a round of golf and Sophia gets a peanut stuck up her nose.
Gesehen von 9 Usern
1x5 – Tylers Freundin / Arbeits-Geheimnis / Erstes Handy / Keime
Tim and Heather unintentionally make things incredibly awkward for Tyler when he brings his gorgeous new girlfriend, Clementine, to meet the family. Also, Matt and Colleen are caught canoodling at the office by their obnoxious co-worker, Will, Jen and Greg vow not to become germaphobes, and John buys Sophia a cell phone behind her parents' backs.
Gesehen von 9 Usern
1x6 – Erster Abend ohne Kind / Boudoir-Fotos / Auszeit / Namaste Noshery
When Matt and Colleen catch Chad trying to kidnap her beloved pup, Princess, Chad uses the opportunity to pitch them his new business venture. Also, Jen and Greg try to be intimate for the first time since having a baby, Heather "breaks up" with her longtime hairstylist, Lynette, and Tim ruins Samantha's birthday party.
Gesehen von 9 Usern
1x7 – Die Nanny / Zelt-Diving / Colleens neue Ohrringe / Cheeto
When Jen and Greg interview potential nannies for Lark, they find it difficult to find one they trust. Also, Tim, Matt and Greg go camping, Heather suspects Matt bought Colleen earrings with money she loaned him, and John makes a wooden puppet for Lark that the family has more fun playing with than she does.
Gesehen von 9 Usern
1x8 – Paten / Der mexikanische Laden / Der Labyrinth-Läufer / Es muss raus
Joan invites their recently widowed neighbor, Gary Timpkins, to Thanksgiving dinner, during which everyone has a bad reaction to Colleen's cauliflower dish. Also, Tim and Sophia try to find a last-minute replacement for Heather's spoiled turkey, Jen and Greg debate who to name as Lark's godparent and John takes Samantha to the Harvest Festival, where she sneaks into the corn maze with her boyfriend.
Gesehen von 9 Usern
1x9 – Erster Abend ohne Kind / Boudoir-Fotos / Auszeit / Namaste Noshery
Namaste Hospital Boudoir Time-Out
Gesehen von 9 Usern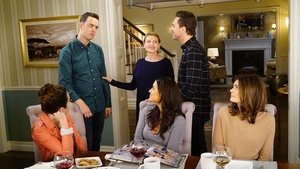 1x10 – Kontrollierter Brand / Vasektomie / Milchshake / Ping-Pong
Greg is still bitter over an accident that sidelined a competitive game of ping-pong he and Matt had started years ago, so they decide to finally settle the score. Also, Heather questions herself after urging Tim to get a vasectomy, Jen is stressed about returning to work, and Joan learns her credit card has been stolen after strange packages start arriving.
Gesehen von 9 Usern
1x11 – College / Wie Joan Weihnachten gestohlen hat / Ein Geschenk vom Weihnachtsmann / John geht zu den Sternsingern
Colleen joins John and his Air Force buddies for his annual tradition of dirty Christmas caroling. Also, Joan tries to hijack Lark's first Christmas from Jen and Greg, Samantha gets lice from a mall Santa, and Tyler announces his plans for college.
Gesehen von 9 Usern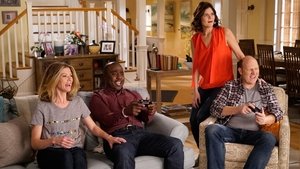 1x12 – Der Biss / Der Flug / Der Flügel-Mann / Bonnie
Heather and Tim finally find another couple they actually like to socialize with, but Sophia and their son don't hit it off. Also, Greg insists he and Jen take separate flights in case something happens to the plane, Matt and John take Gary out to meet women, and Matt's ex-wife, Bonnie, surprises him with a visit.
Gesehen von 9 Usern
1x13 – Fitness / Party / Garagen-Flohmarkt / Der Lobster
Greg joins Colleen's gym and goes overboard gearing up to work out. Also, Heather and Jen host a secret garage sale that directly competes with one Joan is having, Tyler and Samantha throw a party while Heather and Tim are away for the weekend, and the family has second thoughts about eating lobster for dinner.
Gesehen von 9 Usern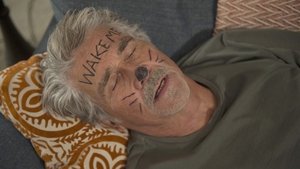 1x14 – Das Testament / Der Müll / Der Buch-Deal / Die Paar-Massage
When Greg and Jen slip away for a couples massage, the afternoon doesn't turn out to be as relaxing as they expected. Also, Tim, Heather and the kids have a contest to see who can accumulate the least trash, Colleen asks Matt to illustrate a children's book she is writing, and Jen helps Joan and John with their will.
Gesehen von 9 Usern
1x15 – Coach Matt / Tylers erstes Auto / Fernseh-Schläfer / Cousin Mikey
When Joan's freewheeling nephew, Mikey, comes for a visit, the family members are on edge since nobody really likes him. Also, Tyler brings Clementine to visit his great-grandmother, Greg and Jen find a solution to their sleeping woes, and Matt takes over for Tim as Sophia's soccer coach
Gesehen von 9 Usern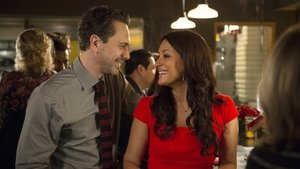 1x16 – Das Tattoo / Valentinstag / Die Gitarre / Schwanger
When Tyler and Clementine go to a guitar store, Tyler gets uncomfortable when the attractive salesman, Ian, repeatedly hits on her. Also, Tim's tattoo artist, Lois, makes a spelling error on a tattoo he got as a Valentine's Day surprise for Heather, Matt's plan to celebrate Valentine's Day with Colleen doesn't go as well as he hoped, and Greg and Jen discuss whether they should have another baby.
Gesehen von 9 Usern
1x17 – Johnny Flyer Black / Sophias Klavier-Vorspiel / Unsichtbare Regenbogen / Mama Mia
When John starts feeling old, he attempts to make himself look younger, much to the dismay of his family. Also, Heather worries that Sophia's piano recital will be a disaster; Jen, Greg and Lark go to an over-the-top birthday party full of overachieving parents who make them panic about getting Lark into a good preschool; and Matt meets Colleen's mother, Mia, for the first time.
Gesehen von 9 Usern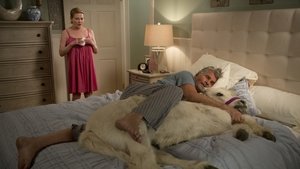 1x18 – Was ist mit Heather los? / Irving Rosenblatt / Lemonade / Mädelsabend
After realizing that Sophia is growing up faster than he'd like, John buys himself a pet, but it doesn't get along well with Joan. Also, Heather accidentally sends Tyler a sexy text message, Jen and Greg try to help Samantha win her boyfriend back and Heather and Jen console Colleen and Matt over their break-up.
Gesehen von 9 Usern
1x19 – Die Pest / Krieg / Hungersnot / Tod
John and Joan disagree with their neighbors, Jerry and Pam, about who gets to use the hot tub when new property lines are drawn. Also, Greg and Jen invite their exterminator and his wife over for dinner, Matt and Colleen make an effort to be friends, and Tim is terrified to perform minor surgery on John.
Gesehen von 9 Usern
1x20 – Zwölftklässler-Streich / Jens heißer Assistent / Kaugummi / Welpen-Liebe
Feeling threatened by Jen's very handsome new assistant, Jake, Greg tries to appear more masculine. Also, Heather and Tim pull a prank on Tyler's school, Joan secretly lets Sophia chew gum even though Heather forbids it, and John takes his new puppy on a date with Colleen and her dog, Princess.
Gesehen von 9 Usern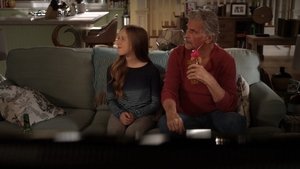 1x21 – Cinderella-Story / Das geheime Leben des Greg Short / Abschlussball / Matts Entscheidung
Tim thinks wearing a Cinderella dress during March Madness is good luck, so he refuses to take it off in hopes his alma mater will win. Also, Greg fantasizes about what to write in a birthday card for his boss, Tyler goes to prom and must withstand unsolicited advice from his parents and grandparents, and Jen sets Matt up on a blind date with her coworker, Dougie.
Gesehen von 9 Usern
1x22 – SchreiTunes / Die Scheidung / Tablet / Der Ring
Part 1: Greg had an idea. Tim is superstitious. Tyler goes to his prom with Clementine. Matt goes on a date, but can't get over Colleen. Part 2: Colleen and Matt have a party for their book release and Matt makes a big decision. Tyler gets hitched. Tim and Heather forget Sam's student of the month ceremony. Heather finds out that she comes from a broken home.
Gesehen von 9 Usern
Quelle:
themoviedb.org