1x1 – Kulturelle Unterschiede
Mafia member Frank Tagliano agrees to testify against his boss in a lawsuit in New York on one condition: that he is using the FBI's witness protection program to start a new life in Lillehammer, Norway. But the meeting with the former Olympic city is not quite as he imagined.
Gesehen von 21 Usern
1x2 – Schnapsideen
Relocated Mafia member Frank Tagliano is to open a nightclub in Lillehammer. When he gets hold of a truck full of contraband liquor, he gets in trouble with the local motorcycle club.
Gesehen von 21 Usern
1x3 – Guantanamo-Blues
Frank Tagliano is involved in the construction of a luxury holiday project at Hafjell with businessman Julius Backe.
Gesehen von 21 Usern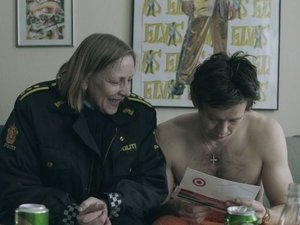 1x4 – Die Hebamme
Frankie is unhappy with the fact that his and Sigrid's midwife will be a man and tries to get a new one. Geir faces serious repercussions because of his actions during the ski race.
Gesehen von 21 Usern
1x5 – Affentheater
Frankie attempts art dealing as a way of laundering money. Julius Backe makes plans for the future after a regular checkup by his doctor. In New York, Geir's search for the truth about "Giovanni Henrikssen" takes him down a dangerous path.
Gesehen von 21 Usern
1x6 – Gangster auf Abwegen
Frankie movies into a penthouse apartment in downtown Lillehammer, but gets into a dispute with the pedantic building manager. Meanwhile, two mafiosi from New York arrive in Lillehammer to eliminate Frankie.
Gesehen von 21 Usern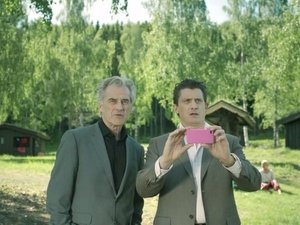 1x7 – Die Reifeprüfung
Frankie realizes that Arne's attackers were after him and enlists the bikers to track them down. Meanwhile, he babysits Jonas while Sigrid is away. Elsewhere, Laila finds proof that connects the two Americans to Geir's death.
Gesehen von 21 Usern
1x8 – Unter Trollen
Frankie brings Torgeir along in the search for Jonas and becomes increasingly aware of how his identity is in danger. Meanwhile, Jan's double life is exposed when his photos come out.
Gesehen von 21 Usern