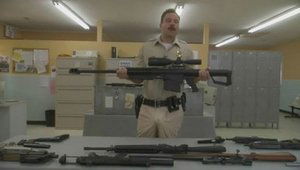 1x1 – Episode 1
British tourists Lou and Andy check into their hotel in Mississippi. Carol helps a young patient check in for some surgery. Ellie Grace's mum hears her daughter saying some naughty words as she says goodbye on the way to school. Marjorie Dawes is joined by new Fat Fighters rep Rosie O'Donnell. Mildred's grandson finds out his Grandma has tried a lot of drugs. Bing Gordyn talks about been the eighth man on the moon in front of a pack of cub scouts. George and Sandra celebrate their fiftieth wedding anniversary. Mark & Tom discuss girls after having a workout.
Gesehen von 11 Usern
1x2 – Episode 2
Teen delinquent Vicky Pollard is sent to a Utah boot camp; hospital receptionist Carol Beer vexes an American couple; Mildred shows off her true colors to her grandson, Connor; Brian doesn't recognize the signs that led his wife to divorce him.
Gesehen von 8 Usern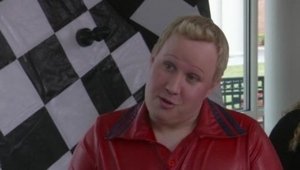 1x3 – Episode 3
The President's meeting with his French counterpart is interrupted by a jealous Sebastian; Vicky Pollard vents during a boot-camp counseling session; a mens' room attendant protests, too much.
Gesehen von 8 Usern
1x4 – Episode 4
Lou and Andy search for a miracle at a Mississippi church; Ellie Grace gets tucked in for the night; Vicky Pollard gets caught smoking at boot camp; a party guest wishes he could forget his waiter's face.
Gesehen von 8 Usern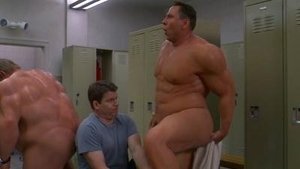 1x5 – Episode 5
Emily is arrested and interviewed. Linda Flint insults a dwarf student whilst asking about his essay. Mark & Tom get rough in the locker room. Vicky tries to break out of boot camp. Ellie Grace prepares for her surgery. The Starbucks team talk about expanding to a "Starbucks within Starbucks". Senator David White and his wife hold a press conference about a homosexual escapade. Two couples Steve and Wendy Ashby and Steve and Wendy Ashby meet on vacation. Lou takes Andy to the zoo to see the lions. Phyllis and Mr. Doggy go for a walk in the town.
Gesehen von 8 Usern
1x6 – Episode 6
In the Season One finale, Ellie Grace turns the table on her mom before her first sleepover; a convalescing Vicky Pollard finds a new voice; and yet another U.S. senator apologizes for an airport indiscretion.
Gesehen von 8 Usern
Quelle:
themoviedb.org