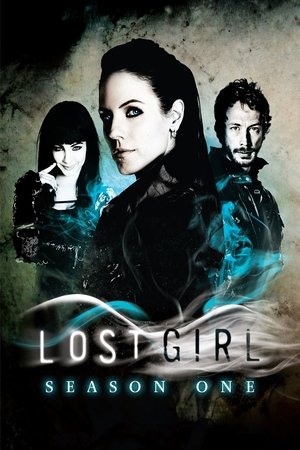 Trailer
1x1 – Ein Fae kommt selten allein
Bo has been living on the run for years, trying to figure out why she kills people when she kisses them. After leaving someone she kills out in the open, she is contacted by a group called The Fae. She discovers who and what she is, and is told to join one of two tribes, either the Light or the Dark. She refuses and chooses the side of humanity instead.
Gesehen von 7 Usern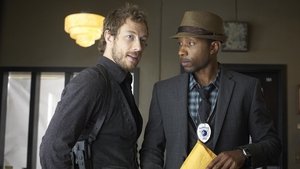 1x2 – Wo ein Wille ist, ist auch eine Fae
Bo agrees to help a will-o'-the-wisp find the person who stole his treasure in exchange for information on her birth-parents. More is revealed of the world of the Fae, including some species of Fae and their society. Bo also gains two allies in her search for her truths.
Gesehen von 7 Usern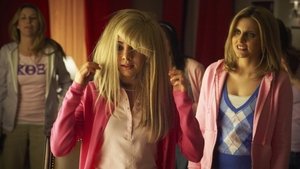 1x3 – Oh, mein Kappa!
Bo and Kenzi open a private investigation office. Their first job is to find a missing student at a local college. Kenzi goes undercover in the college, Bo joins campus security to uncover what happened. Bo and Dyson's relationship goes on the rocks and another species of Fae is revealed.
Gesehen von 7 Usern
1x4 – Faetale Anziehung
Bo's falling out with Dyson leads to a night of drinking that ends with the Succubus in the arms of a Fury. When their pillow talk turns to the topic of murder, humans and Fae alike better hold on to their heads.
Gesehen von 7 Usern
1x5 – Schwein gehabt
Bo is hired by a Dark Fae named Mayer to find out how a human managed to win a bet with him. The reward for finding out is having an Oracle reveal something of Bo's past to her. Bo solves the mystery by finding out that a Fae that can jump between human corpses, called a Hsien, managed the deed. In the end, the answers Bo seeks are not given, but she does learn one thing. Her mother is alive, and coming for Bo.
Gesehen von 7 Usern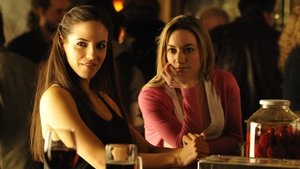 1x6 – Was giftig ist, isst man nicht
Bo and Kenzi follow Lauren as she tends to a sick Aswang, a type of Fae that is a carrion eater. Kenzi eats some soup that made the Aswang ill and becomes gravely ill as well. Bo and Lauren attempt to locate the source of the disease that is killing the pair before it is too late. Trick sells something precious to him for Kenzi's sake, and Dyson's relationship with Kenzi becomes stronger. Bo also finds that with Lauren's help she has more control over her powers and can feed without killing humans any longer.
Gesehen von 7 Usern
1x7 – Arachnofaebie
Kenzi is running a scam in which she is cleansing homes of evil spirits. She does so in a home where a murder/suicide took place. In the process of doing so, she is bitten by a Djieiene, an Under Fae creature that is similar to a giant spider. Over the course of the episode, Bo and Hale are also bitten and the paranoia created makes them try to kill each other. The only hope for them to be saved is Lauren and Dyson who are running out of time.
Gesehen von 7 Usern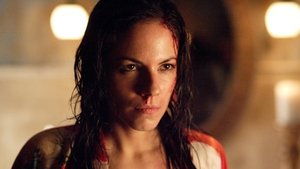 1x8 – Ärger mit Vex
Bo gets a possible lead on her mother from a vampire. That lead takes her to an inmate on death row named Lou Ann, but it seems to be a false lead. The vampire is then found murdered, and Bo concludes that there is another Fae involved. She uses her Dark Fae contacts to find that the murderer is a Fae named Vex who is a kind of Fae called a Mesmer. She attempts to get help from the Light Fae and is refused. Lauren is forced to betray Bo by The Ash, and her relationship with Bo is damaged severely. Bo then attempts to get answers from and revenge on Vex, but he is more...
Gesehen von 7 Usern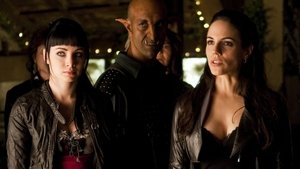 1x9 – Fae-Tag
The Fae are celebrating their holiest day called La Shoshain. In the middle of the partying at Trick's bar, a Banshee calls out the impending death of one of the people there. Bo becomes involved with solving a long held family fight from one of the Noble Fae families and Kenzi becomes romantically involved with the brother marked for death. Bo calls for a Agallamh which forces the two brothers of the family to attempt to reconcile their differences. Through the story we also learn about Fae history and that Trick is a being known as the Blood King who set out the ...
Gesehen von 7 Usern
1x10 – Trauer am Morgen
Bo is hired to investigate the suicide of a woman by her sister. In the process of doing so, she encounters a Dark Fae succubus named Saskia. Saskia displaces Kenzi in Bo's life, and the new pair attempt to solve the mystery. Trick in the meantime is threatened with the loss of his bar, The Dal Riata, when a business associate arrives to claim an item from him which seems to have vanished. Kenzi agrees to help Trick locate the missing item by summoning a Lightning Bird for him. Bo comes to battle an Albaster, who is the natural enemy of the succubus as her ...
Gesehen von 7 Usern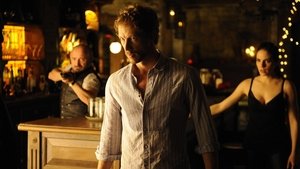 1x11 – Faetale Gerechtigkeit
Dyson wakes up outside of a club with a recently deceased Dark Fae named Ba'al beside him and blood all over his body. He obtains sanctuary from Trick, and discovers that he has no memories of what happened to him, and asks for help from Bo to find out why. In the meantime, The Morrigan blames Dyson for the death of Ba'al, an associate of her favorite Vex and looks for revenge on Dyson for this. Both The Morrigan and The Ash attempt to convince Dyson to give himself up but without success. Bo in the meantime searches at a Dark Fae owned club which Vex runs trying to ...
Gesehen von 7 Usern
1x12 – Nur für Mitglieder
A friend from Kenzi's past asks for her help in finding out what happened to a missing relative. To do so, Bo and Dyson pose as a married couple to investigate a country club while Kenzi works as an employee there. They discover that a Dark Fae, called a Land Wight, is responsible for the many disappearances there. Dyson demands that Trick tells Bo what they know or he will. Dyson and Bo come to an understanding about their relationship. But Saskia returns and tries to kill Dyson, however Bo saves Dyson at the last moment.
Gesehen von 7 Usern
1x13 – Blutlinien
Dyson and Trick finally tell Bo what they know about her past and Saskia is revealed to be Bo's mother. Saskia, now known by her true name Aife, begins a plan to cause a war between the Light and Dark Fae. To do so she attacks the Light Fae Elders and kills many of them. Bo, upset with her friends not telling her the truth, turns her back on them one by one except for Kenzi who tries to help Bo find a way to stop her mother from completing her plans. In the end, Bo battles her mother, Trick makes a sacrifice to help Bo, and Dyson loses what is most important to him to...
Gesehen von 7 Usern
Quelle:
themoviedb.org